Our Wedding Day
This post may contain affiliate links. Please read my disclosure policy.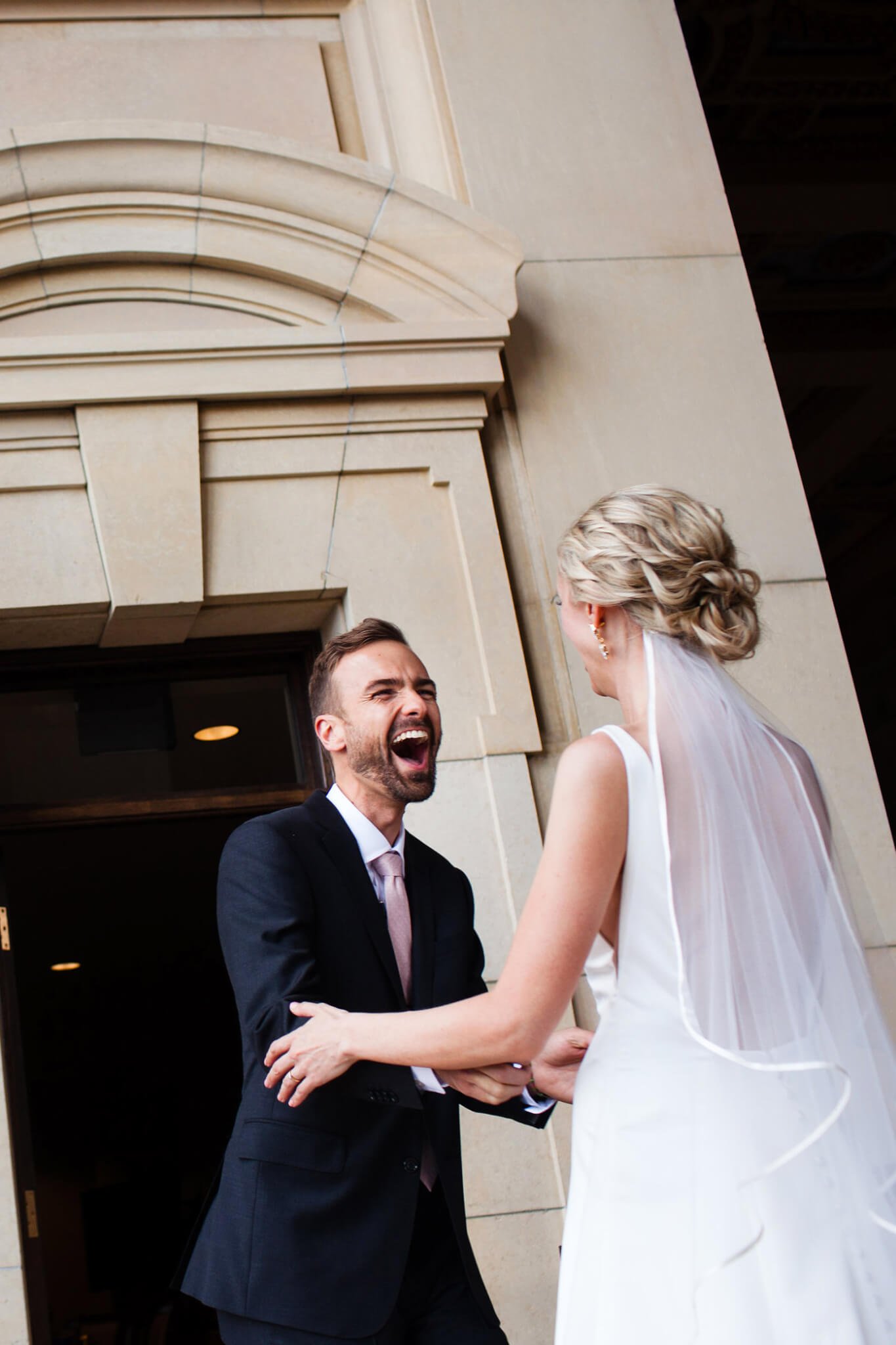 This day. ?
There are about a million things I could say about this day. But after all the years of waiting and hoping it might one day come, all of the busy months of planning after we got engaged, all of the rsvps rolling in from loved ones who had promised to come join, all of the advice we received about countless big and tiny things, all of the cautions we heard about how the day was sure to just "fly by", all of the anticipation about finally being married to my best friend…I honestly was so curious by the time our wedding day arrived about how on earth it was all going to feel.
Would we be on the highest of highs all day long? Would we be nervous? Would we feel like we were able to stay present through it all? Or would it the whole day feel like a total "blur", as people so often said? Would things go according to our plans? Or would we feel distracted throughout the day trying to fix last-minute problems?
I mean, we felt really good about the wedding we had planned. But by the time June 2 rolled around, we were both so curious how the day was actually going to go, and how we were going to feel.
Short answer?
Honestly, it all just felt so surprisingly normal and natural…in all of the best of ways. ?
I mean, yes of course, it was absolutely the biggest day of our lives when we made the biggest commitment of our lives and the most amazing people from every season of our lives were all gathered together in one room (<– that feat still strikes me as the coolest thing about weddings). But as significant as it all was, it also felt like the most natural thing in the world. Marrying Barclay felt like the most natural thing in the world, because I can't imagine doing life without him. Spending the day with good friends felt like the most natural thing in the world, because that's pretty much what we do all the time. Even the wedding felt like the most natural thing in the world, I think because it felt so like "us" and was filled with a room full of people we loved.
And as a result, we both felt surprisingly relaxed all day, and thankful, and excited, and present.
And it all was just perfect.
Ha, that's not to say that things went perfectly according to plan, because there were some definite some hiccups and challenges that presented themselves throughout the day. But it was perfect because we were absolutely surrounded all day and on all sides by everything and everyone we love.
And at the end of the day…I got to come home with a smokin' hot new husband. ?
Anyway, it was amazing. I'm happy to say that we also now have the most amazing collection of photos to look back on and remember all the details of our happy day! So rather than chatting on and on about the various details of the wedding, I thought I would just upload a zillion photos today and let them mostly just tell the story themselves. Our dear friend and talented photographer, Becca, absolutely outdid herself with her thoughtful, beautiful documentation of our day. So I hope you enjoy them as much as we do.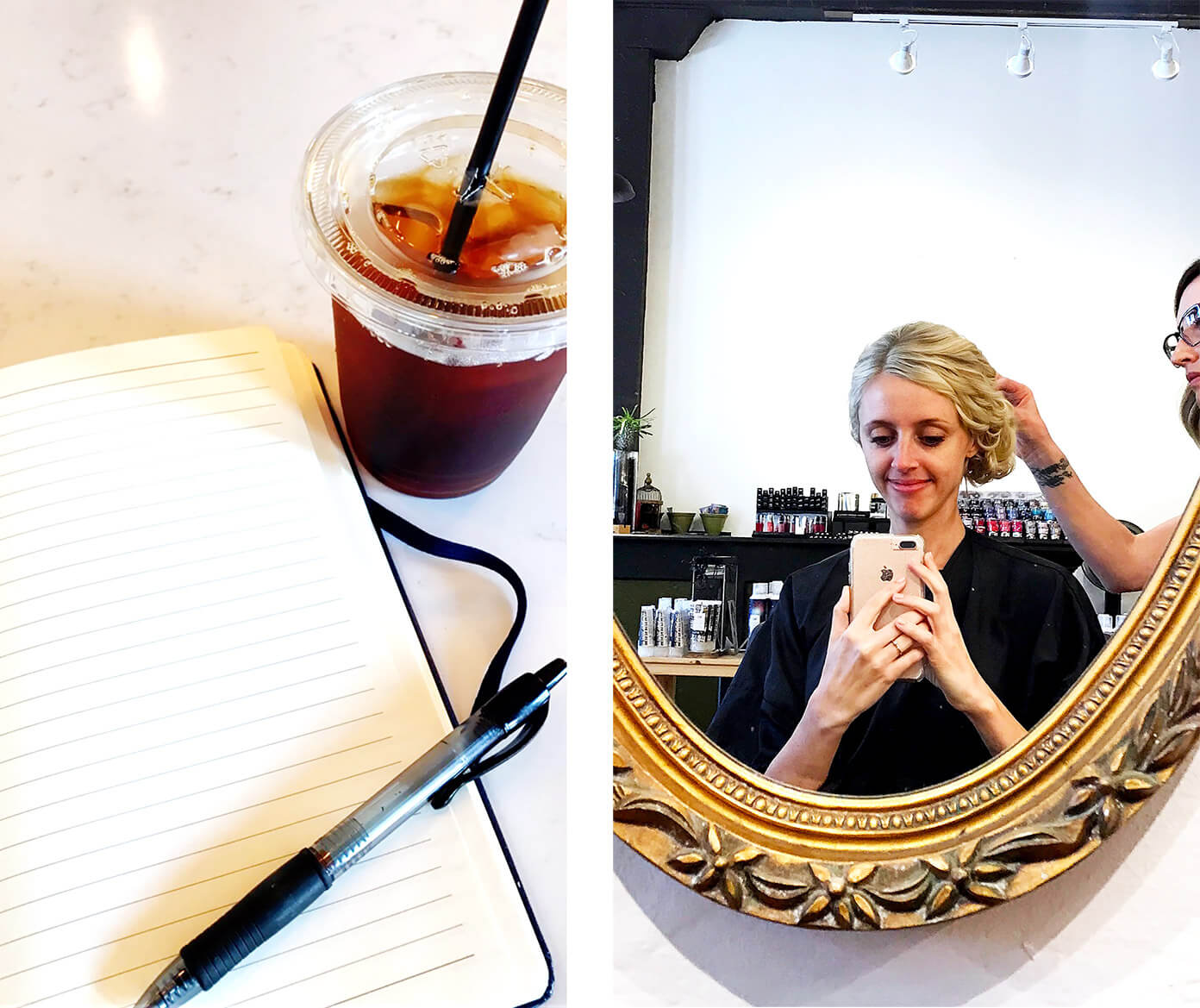 One of the best pieces of advice I received before the wedding was from my friend Jennifer, one of my fellow elders at church, who strongly encouraged us to start the day with some time to ourselves before all of the festivities began. Time for centering, time for quiet, time for prayer, time for us.
So we both spent the mornings alone at our respective houses, and were so glad we did. I had been warned by so many people that I would be too excited to sleep the night beforehand. But ha — maybe I was pooped after our busy week, or maybe I was just feeling completely peaceful about marrying Barc, or maybe they just don't know what a good sleeper I am. ? But I slept like a baby the night before our wedding! Then woke up at a leisurely 8am, walked over to my next door coffee shop for an iced pour-over, came home and turned on some music and lit a candle and spent some time praying and journaling, and gosh — it ended up being such a refreshing start to the day. Barclay spent a similar quiet morning at his place journaling and doing some yoga, and said later he was so glad for the intentional time to himself.
Then I drove down to meet my sister to have our hair styled (by the lovely Kayla), which was also a totally slow and relaxing and fun part of the day. Then we came back to my loft, where we were immediately greeted by a group of some of my dear friends.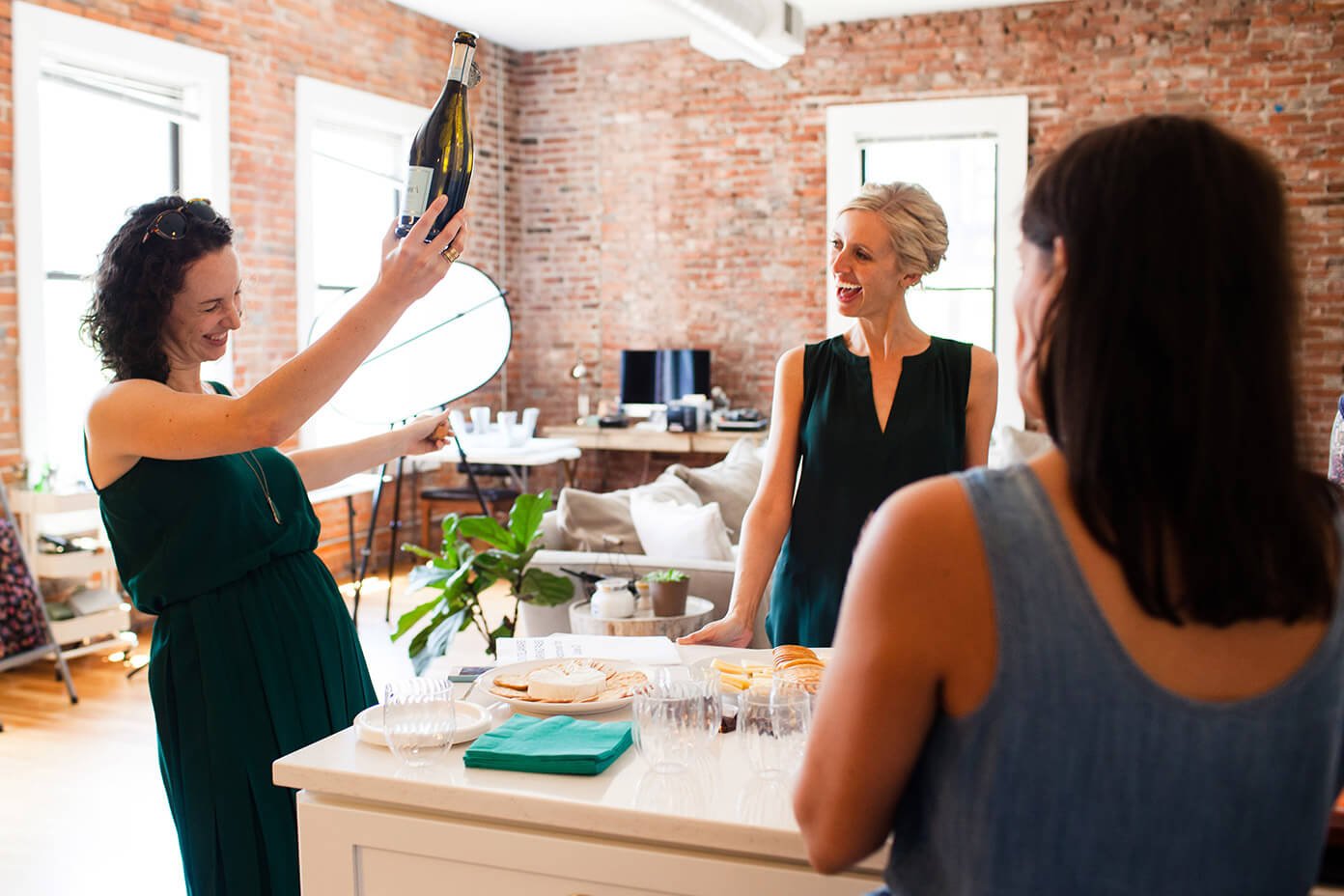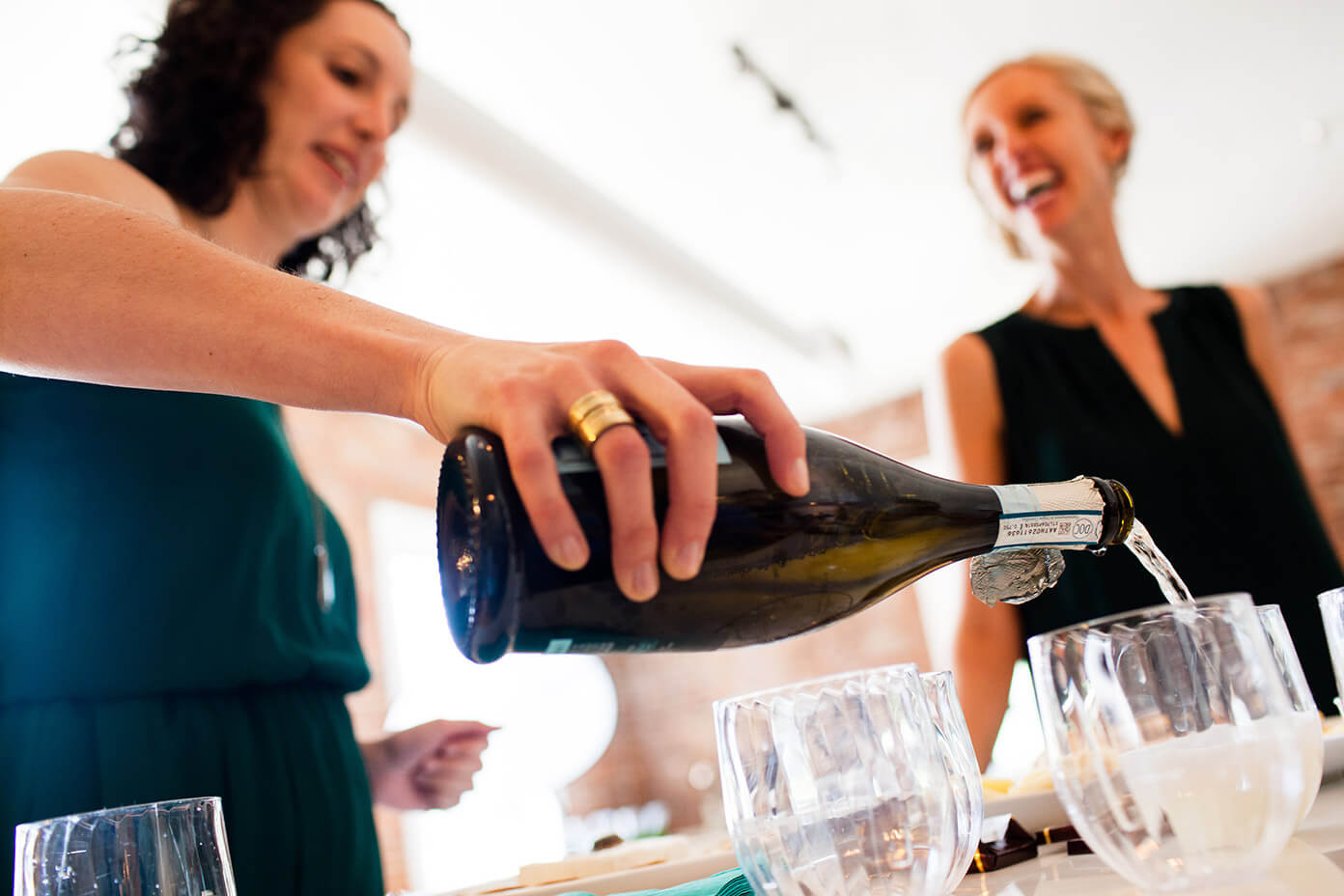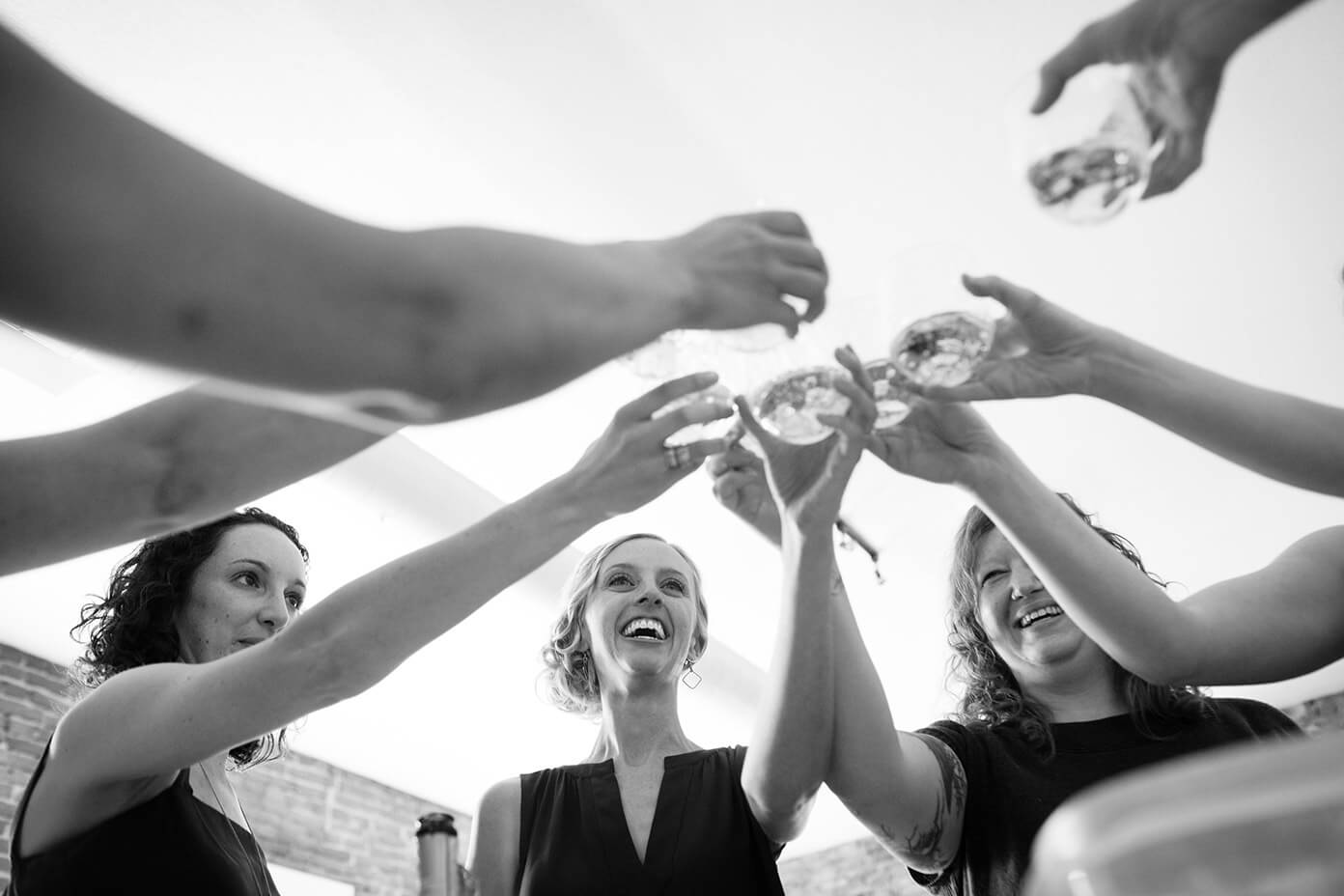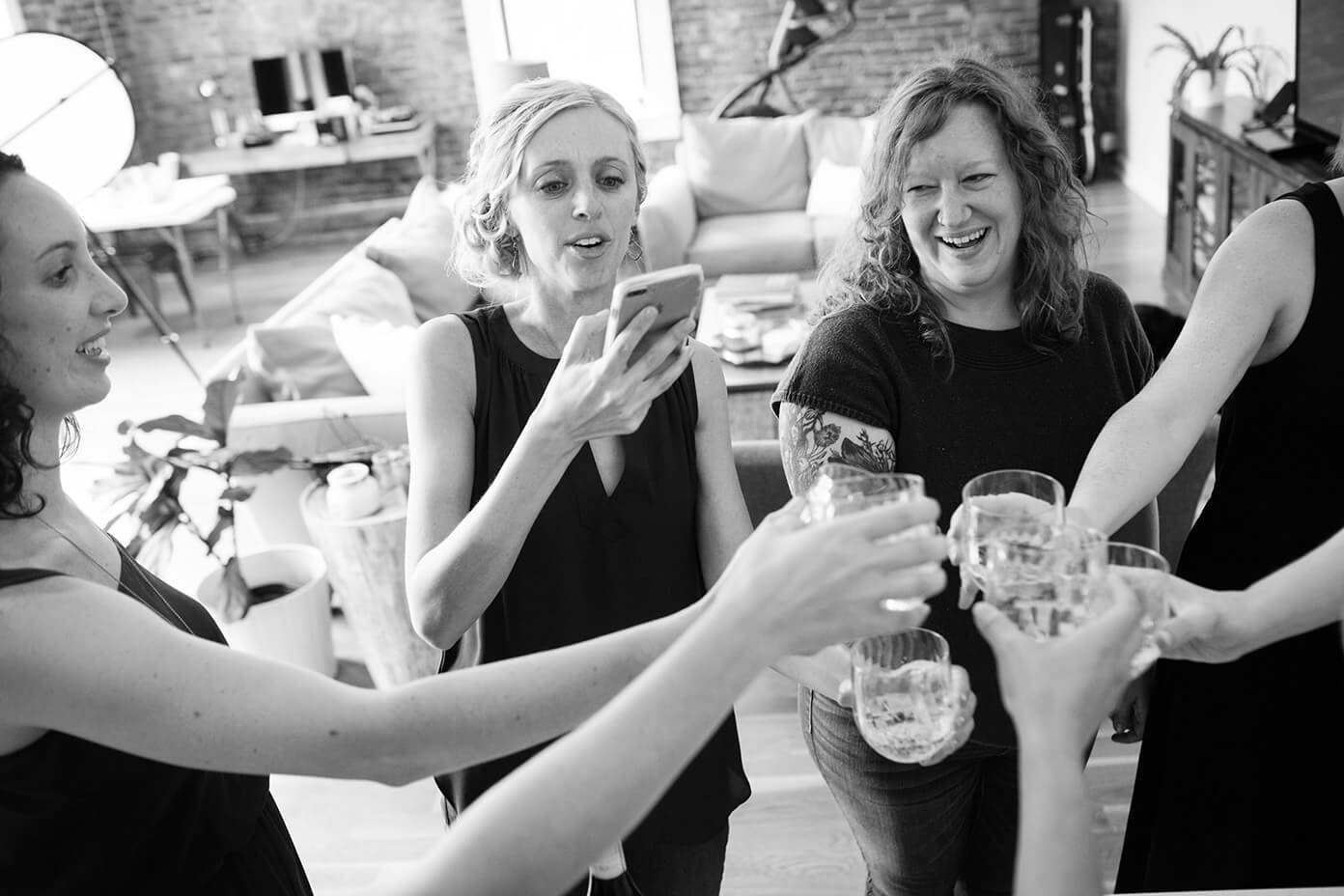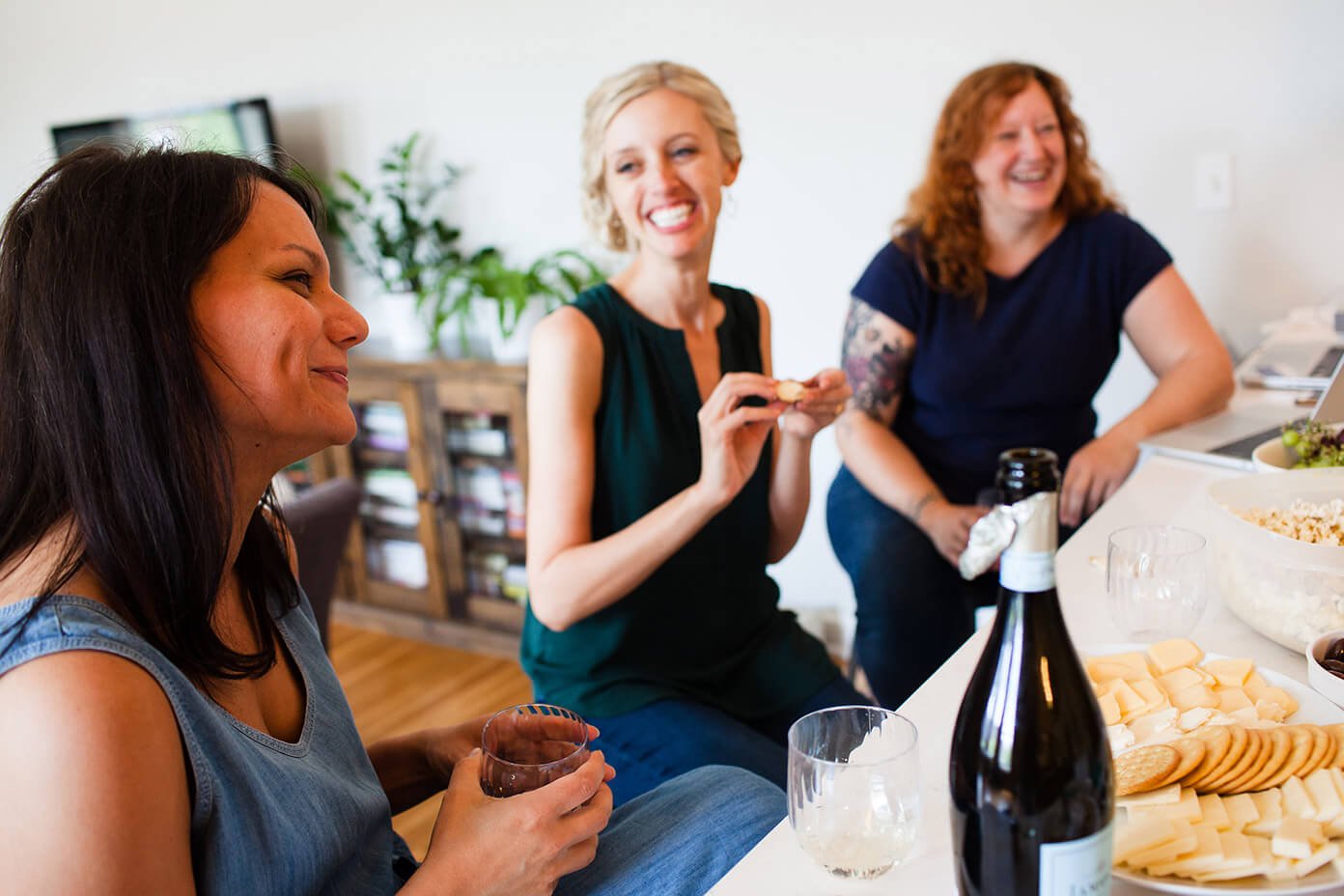 Actually, I'd like to give a shout out to this sweet friend above in the blue, Danielle, who was the first to arrive.
A few weeks before the wedding, Barclay's and my to-go list officially got the better of us, and we were feeling super-stressed and behind on everything and waved our white flag asking for some help. And instantly…our friends were on it. Including Danielle, who's a stellar project manager for her day job. She texted right away and asked if I had thought ahead yet to come up with a plan/schedule for how to spend actual day of the wedding. I hadn't yet. So she immediately wrote back, "Great, I'm taking the reigns from here on your wedding day prep. Here's the info I need to know from you, and I'll coordinate the rest."
And sure enough, the second we got home from the hair place, Danielle she showed up with literally a trunk full of crackers and cheeses and fruits and dips from ALDI (she knows me well), plus an enormous batch of nooch popcorn (my fave), and — of course — some bubbly to celebrate. Then before I knew it, we had a house full of some of my dearest friends all there together to spend the afternoon together hanging out, catching up and getting ready for the wedding.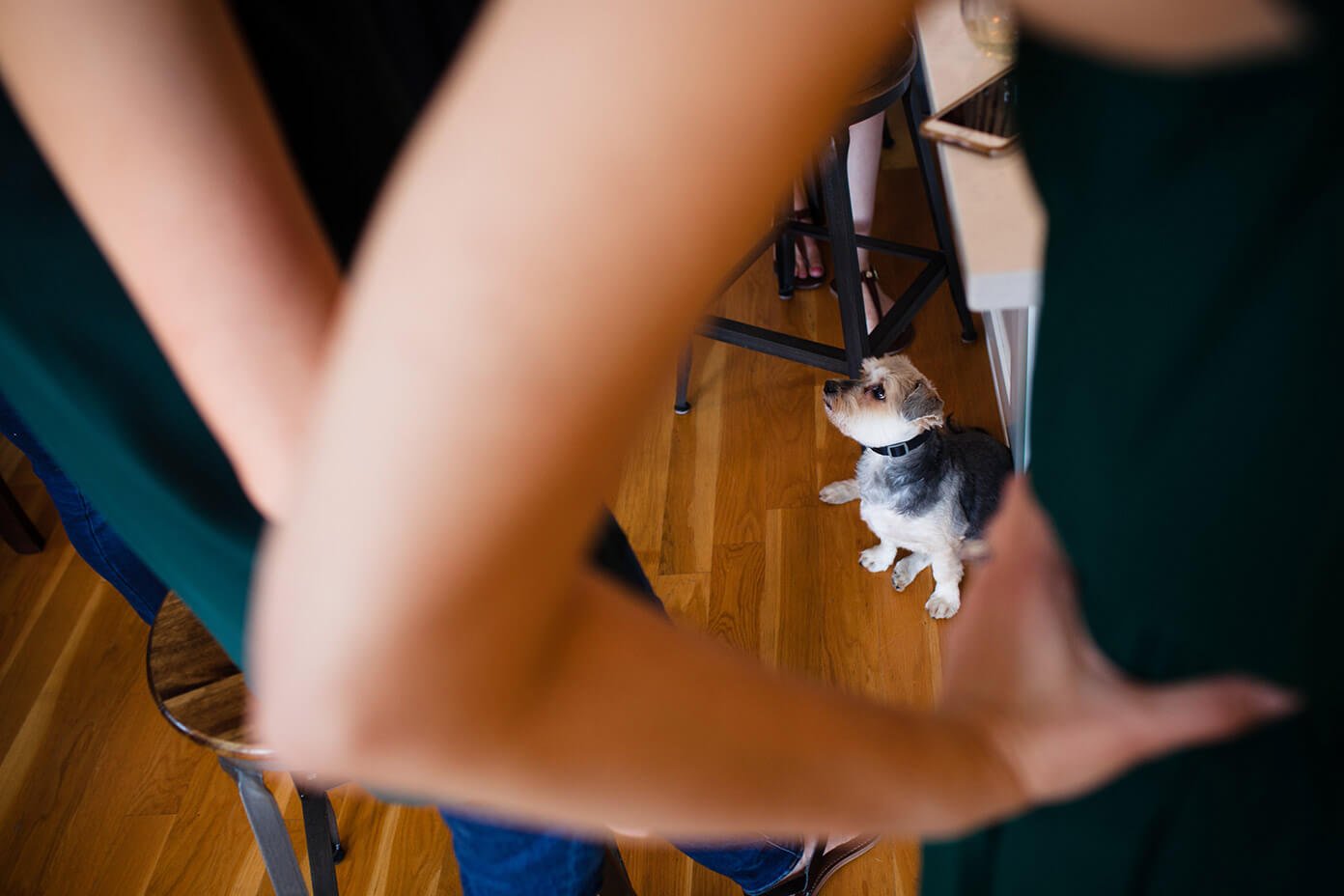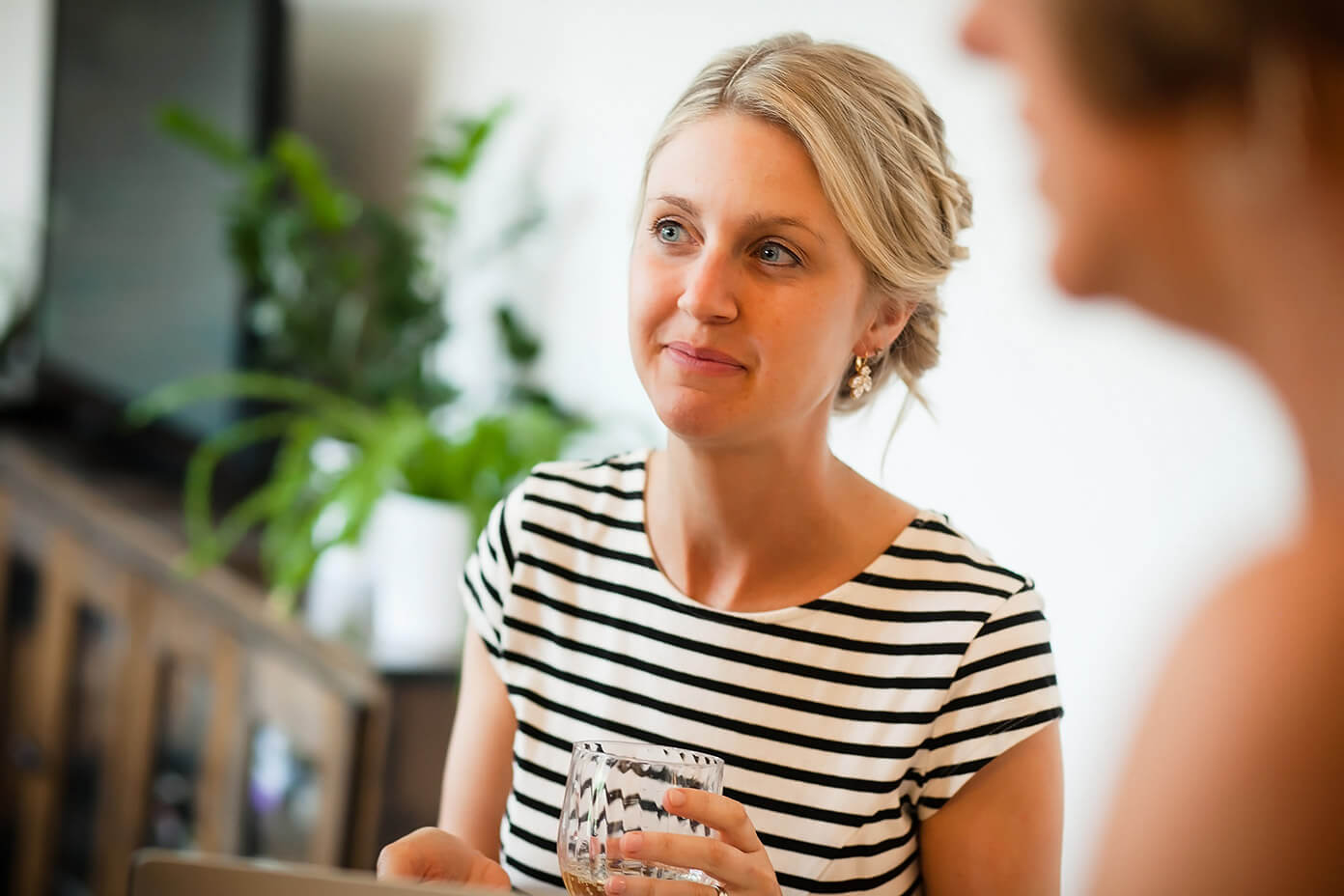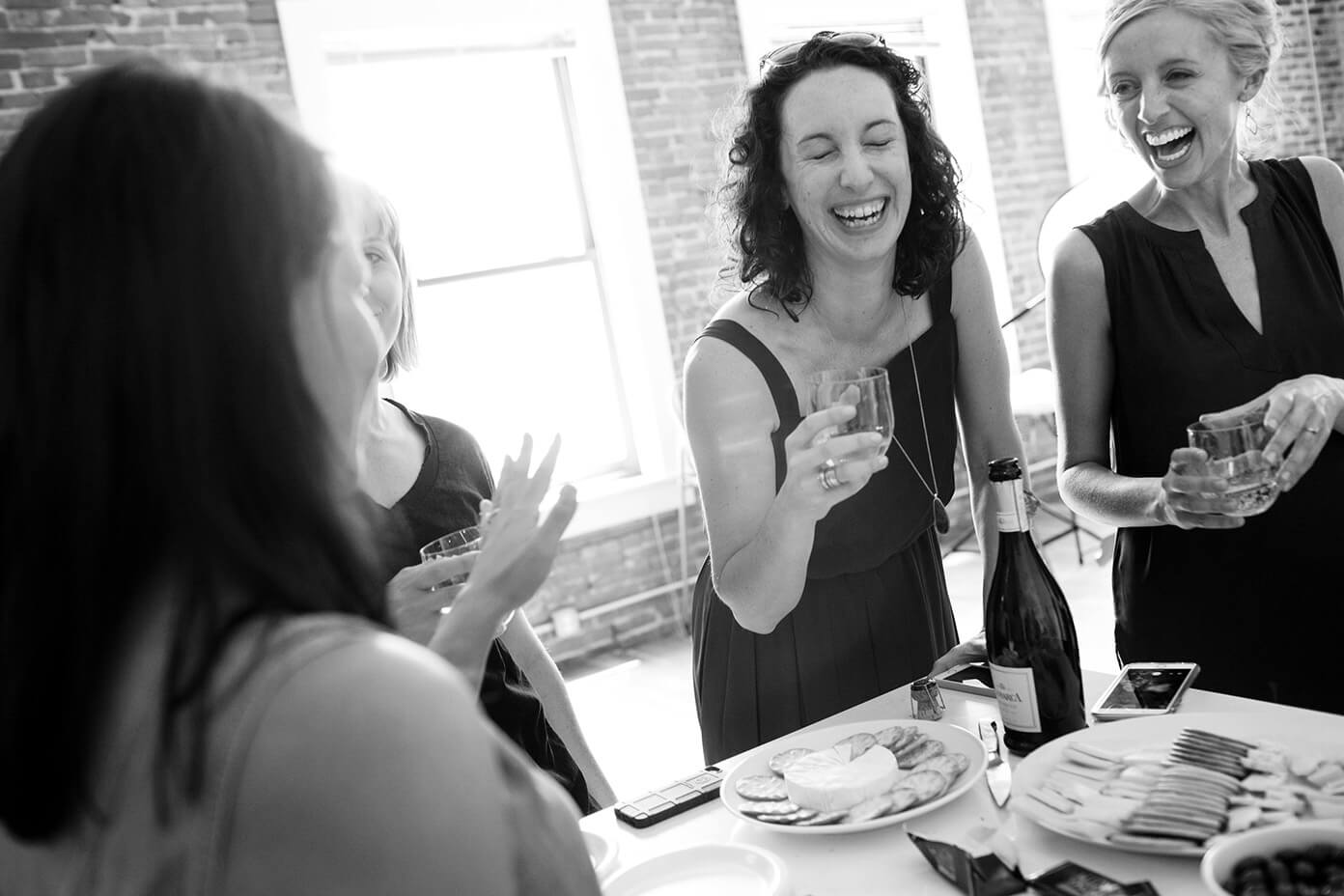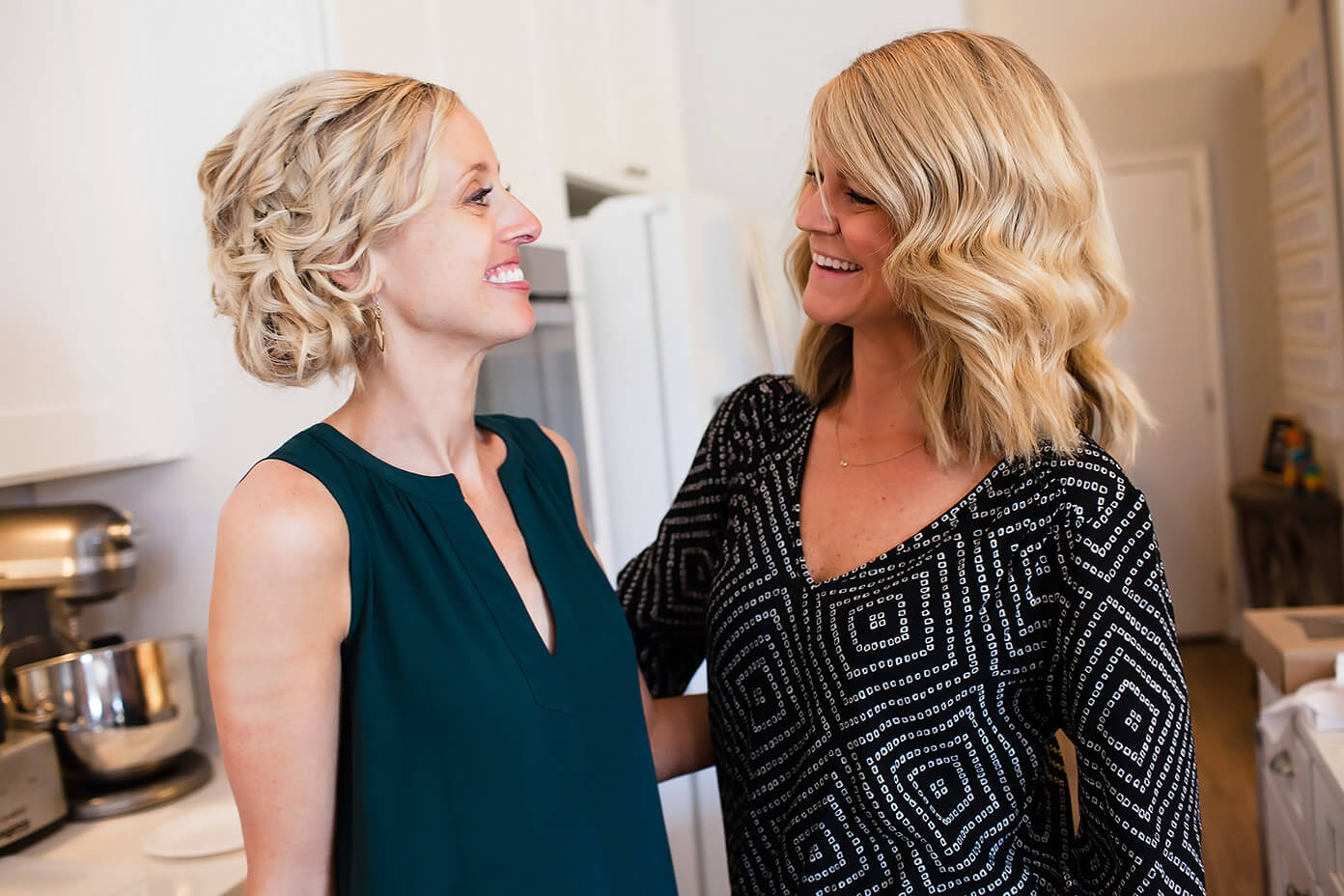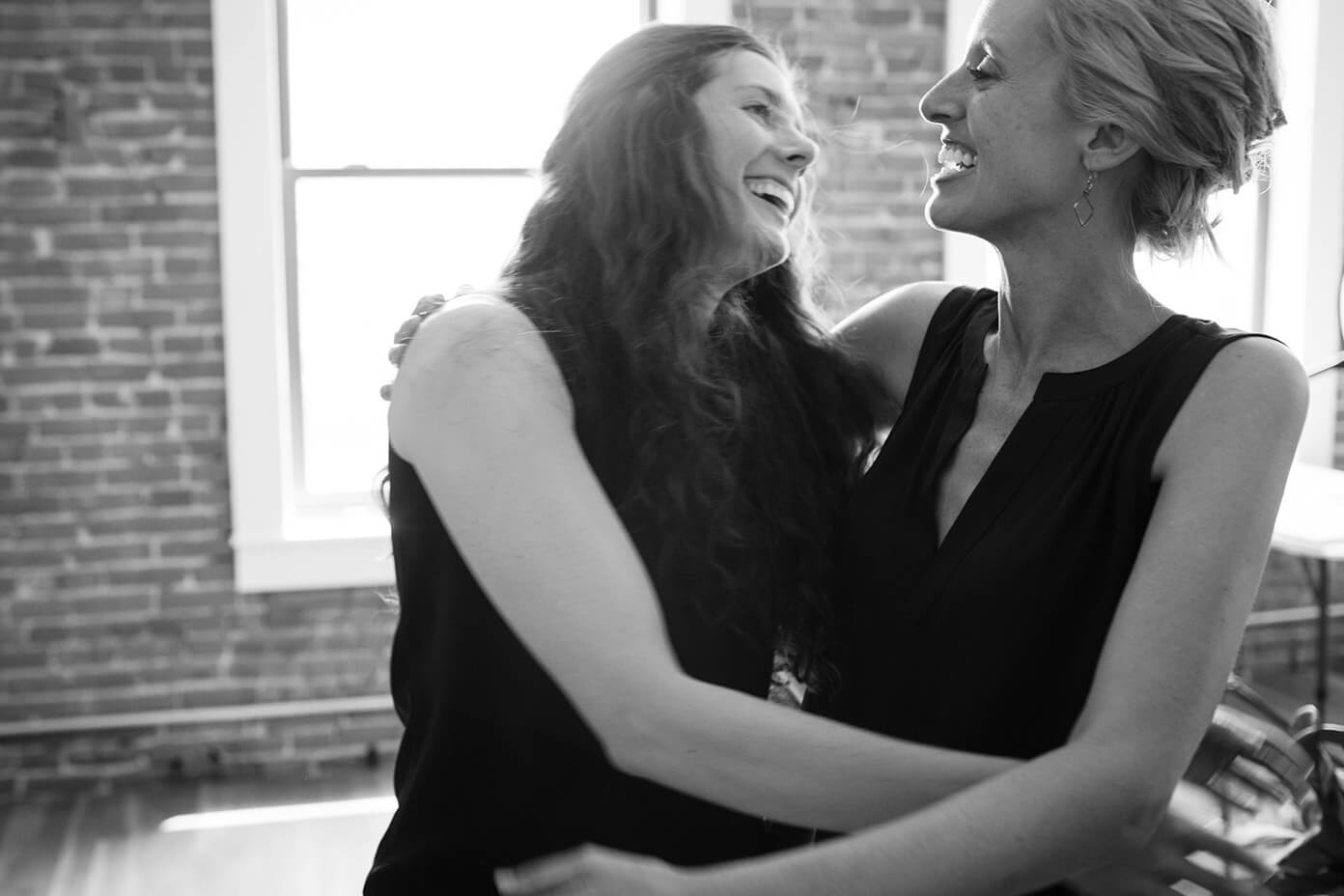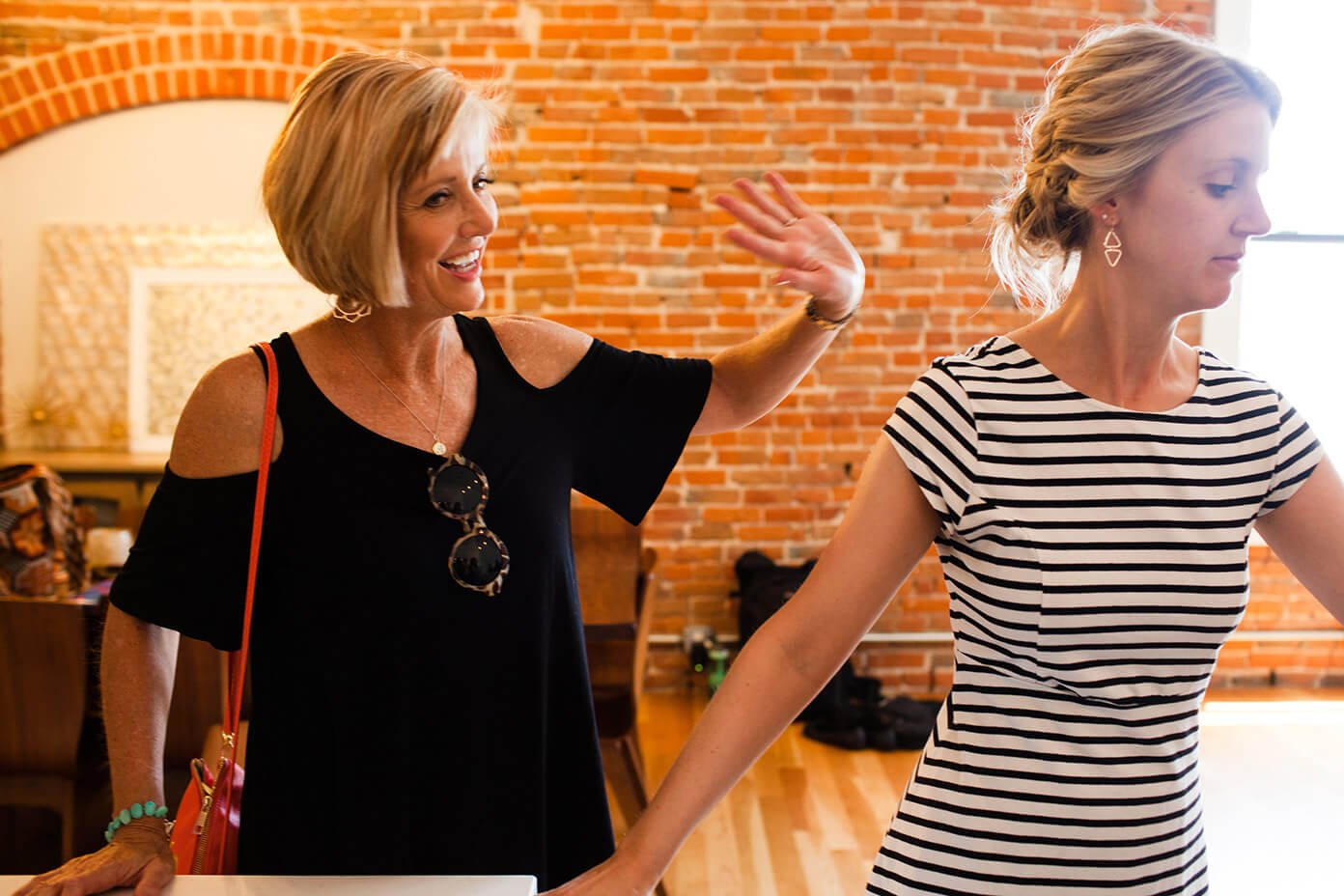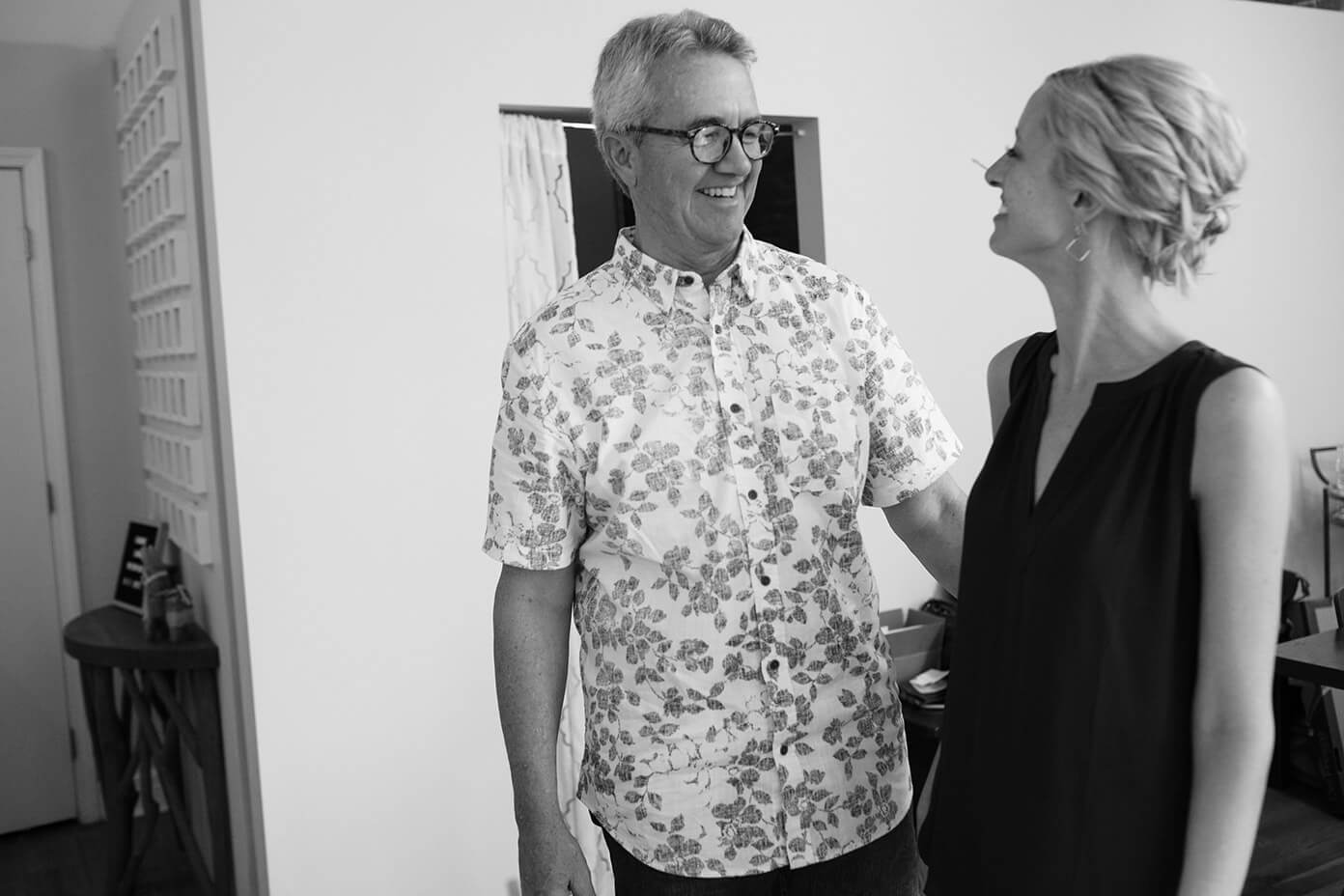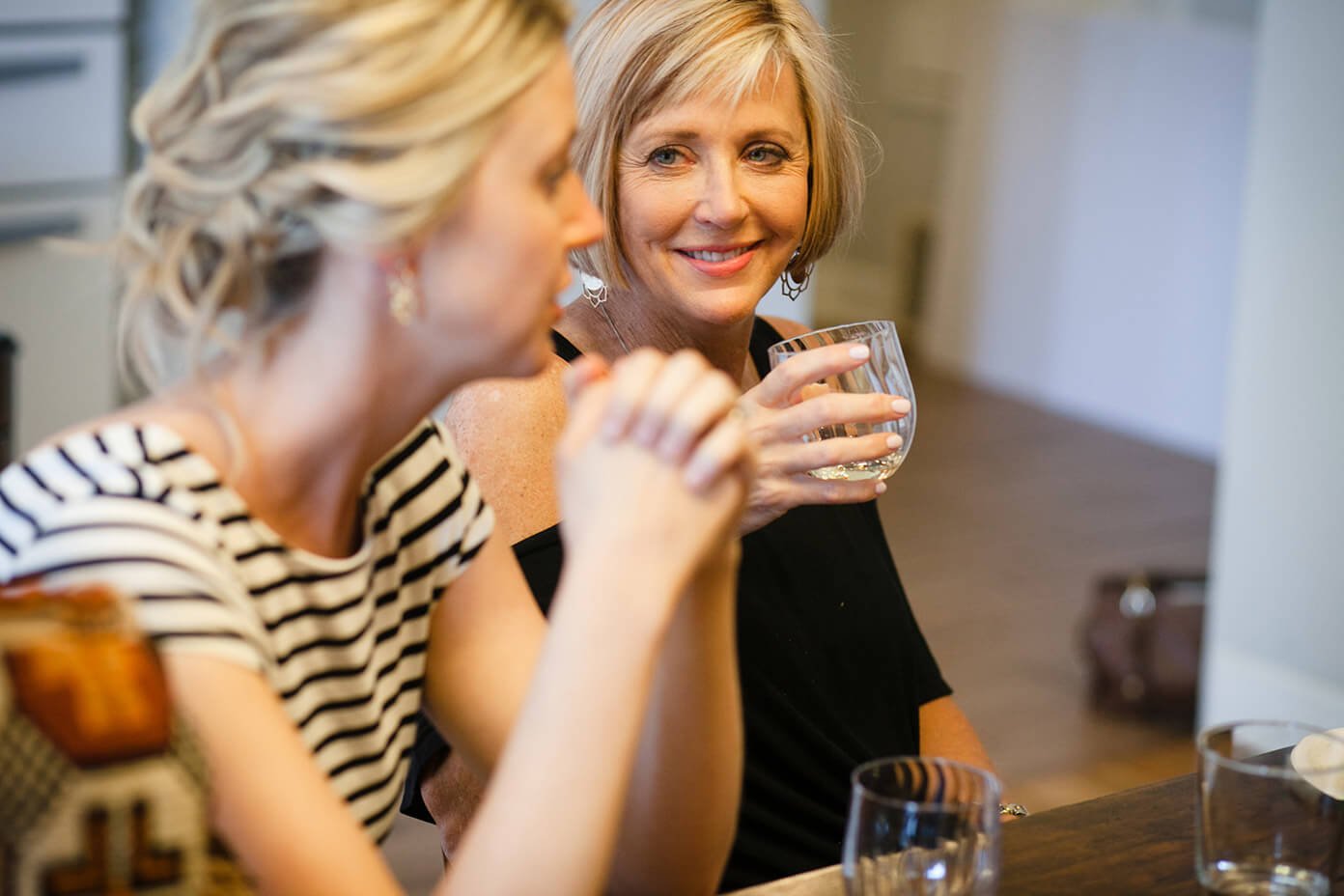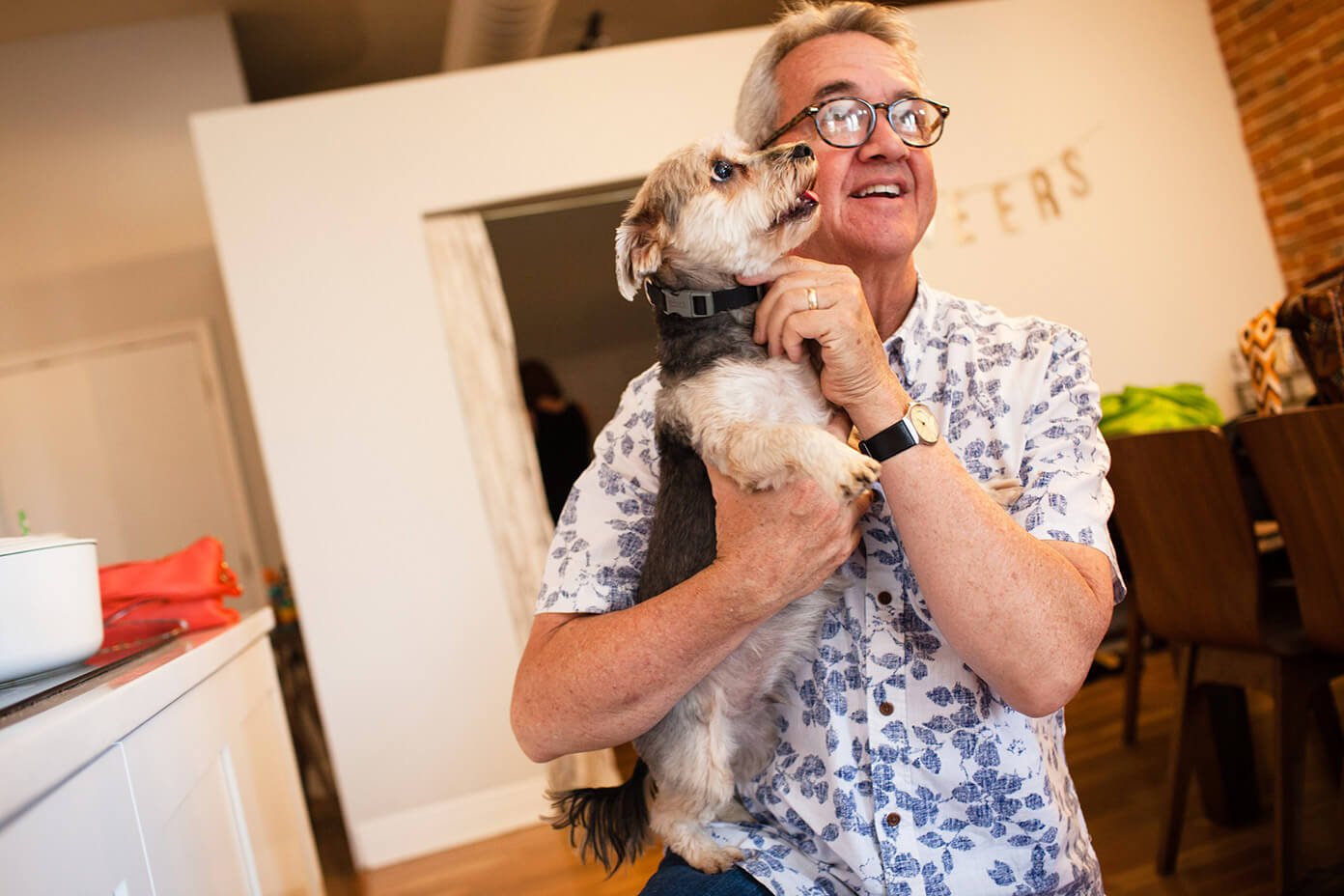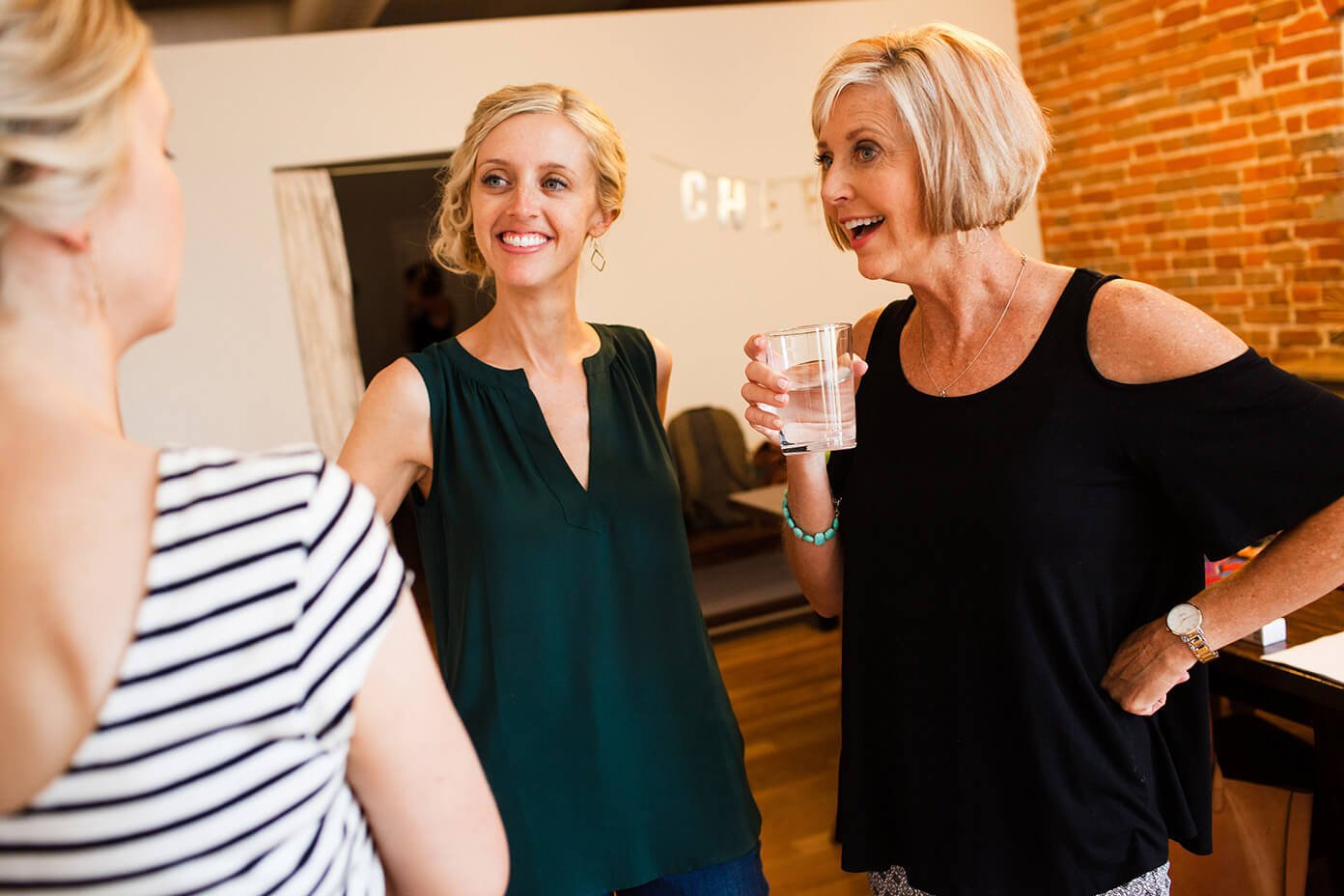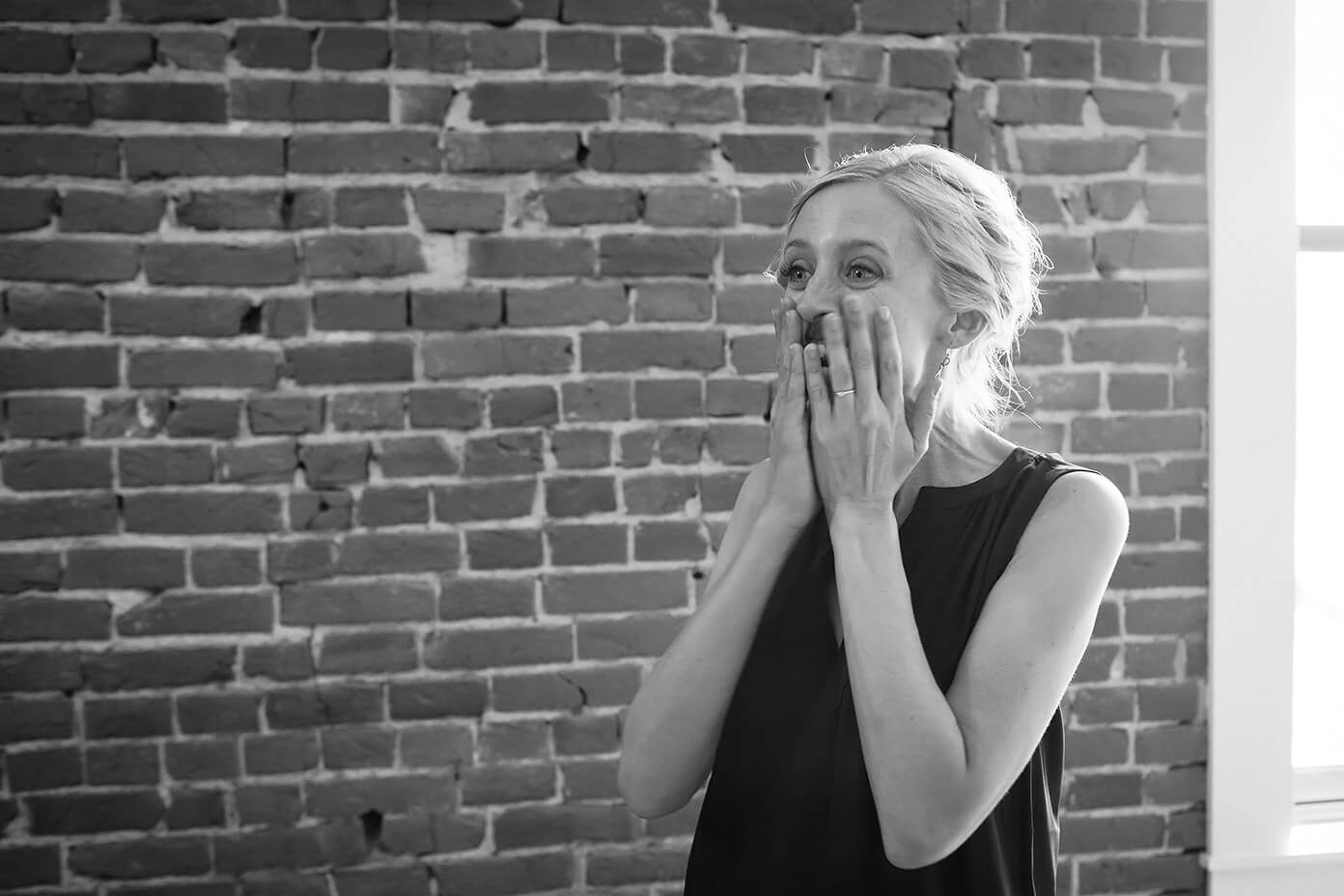 Oh, and speaking of dear friends, someone casually announced mid-way through the afternoon that another friend had just arrived to see me…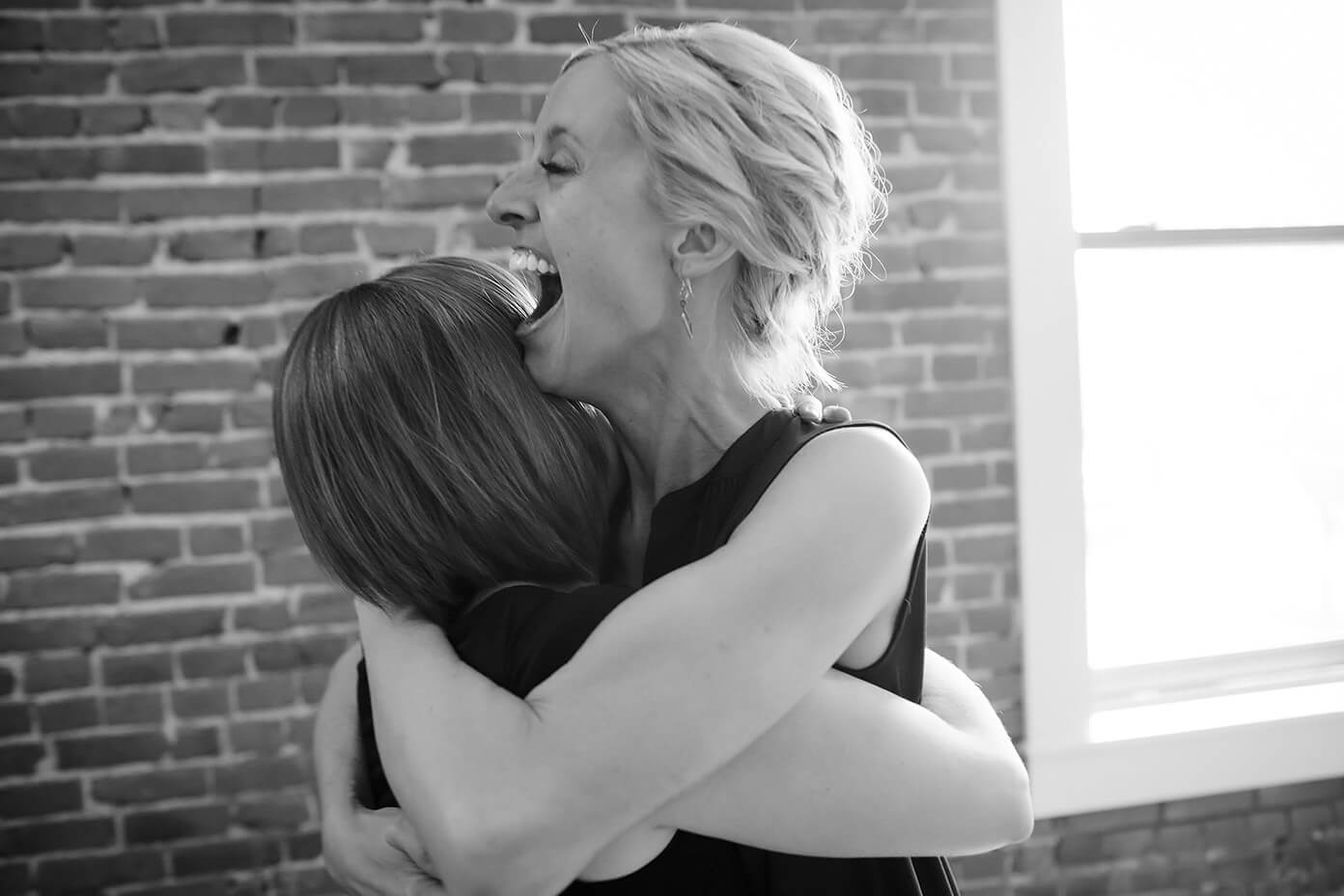 …and I couldn't believe my eyes. My sweet friend, Kerry, who lives halfway around the world in Korea freaking blew my mind and flew over to surprise us for our wedding!!!!!!!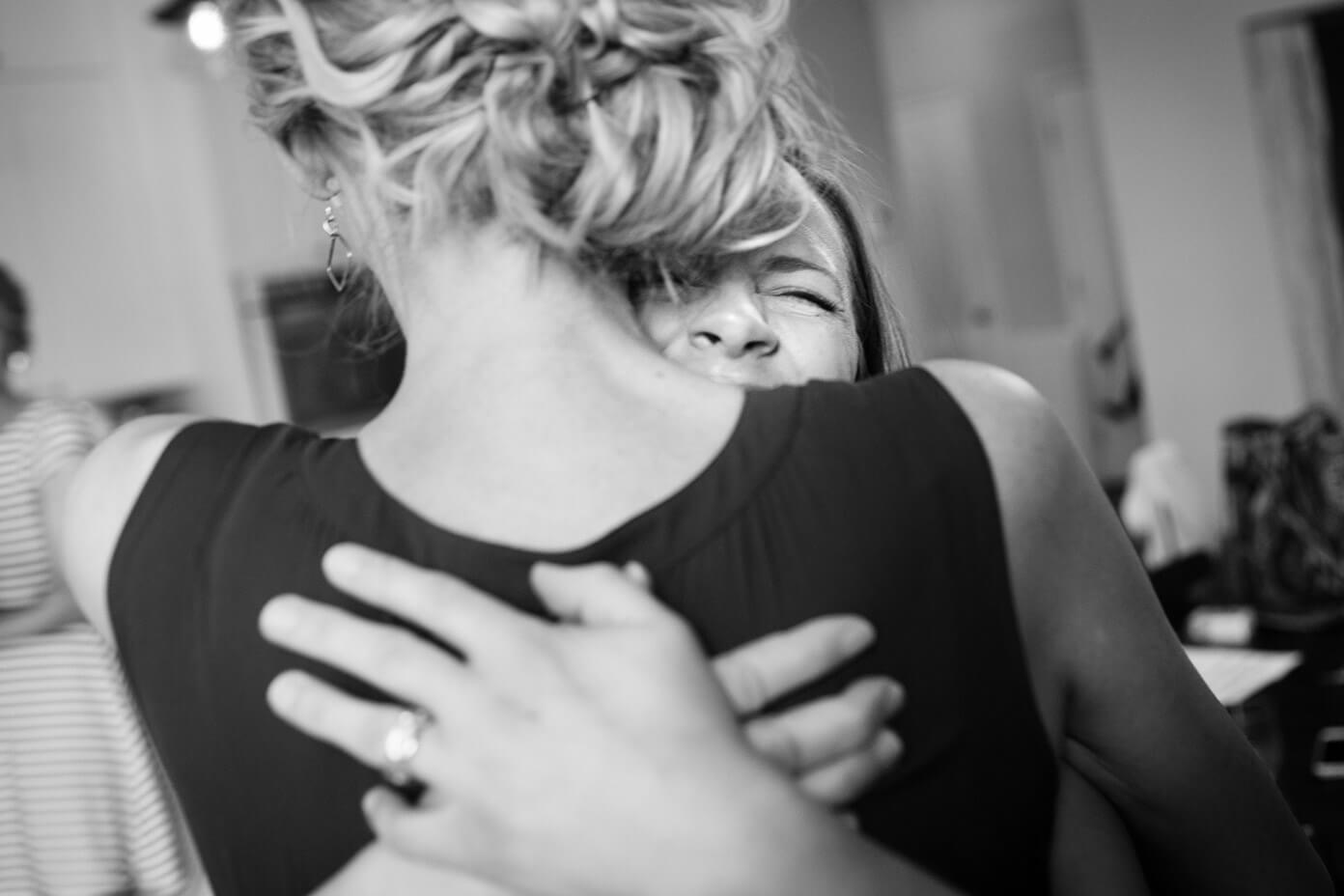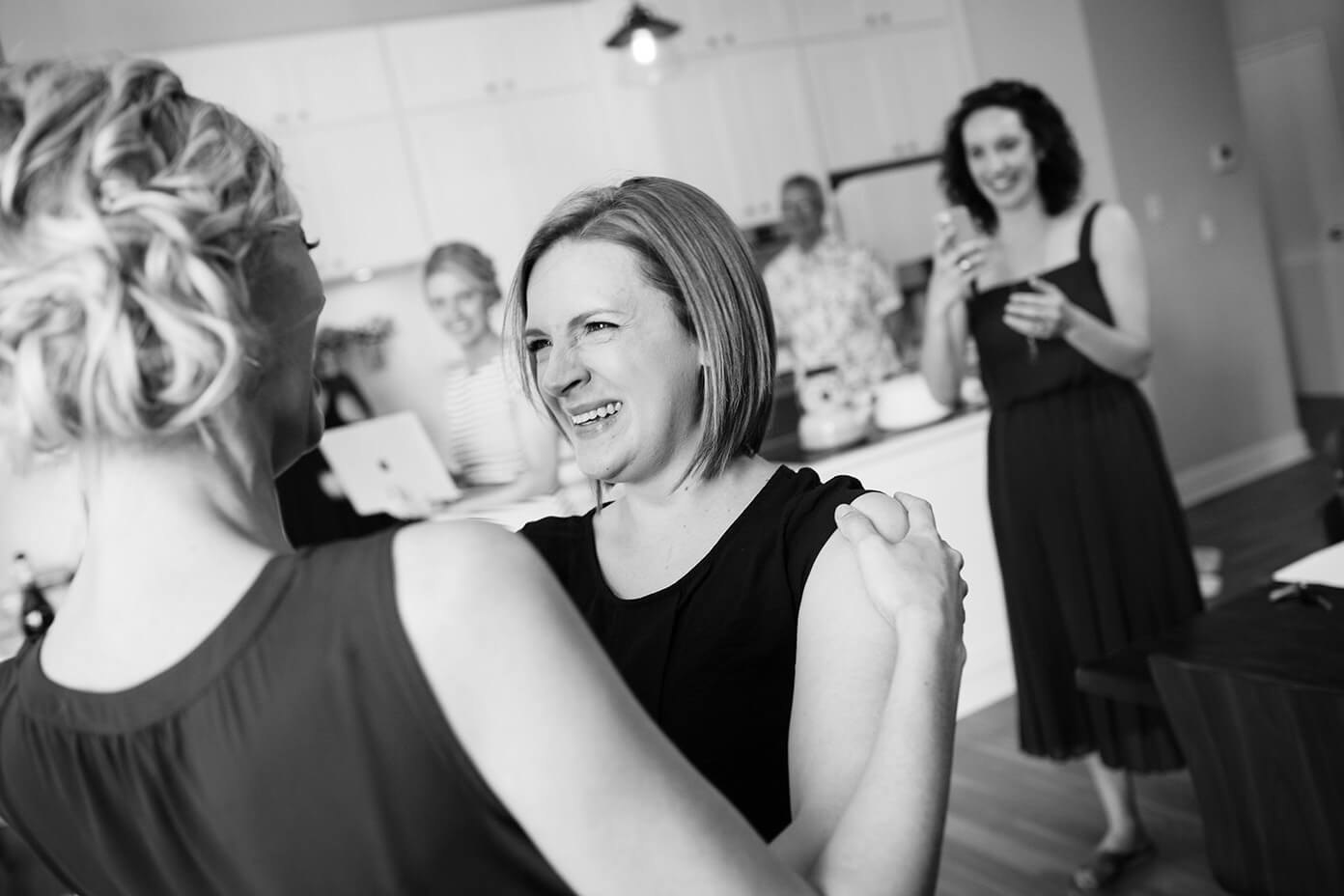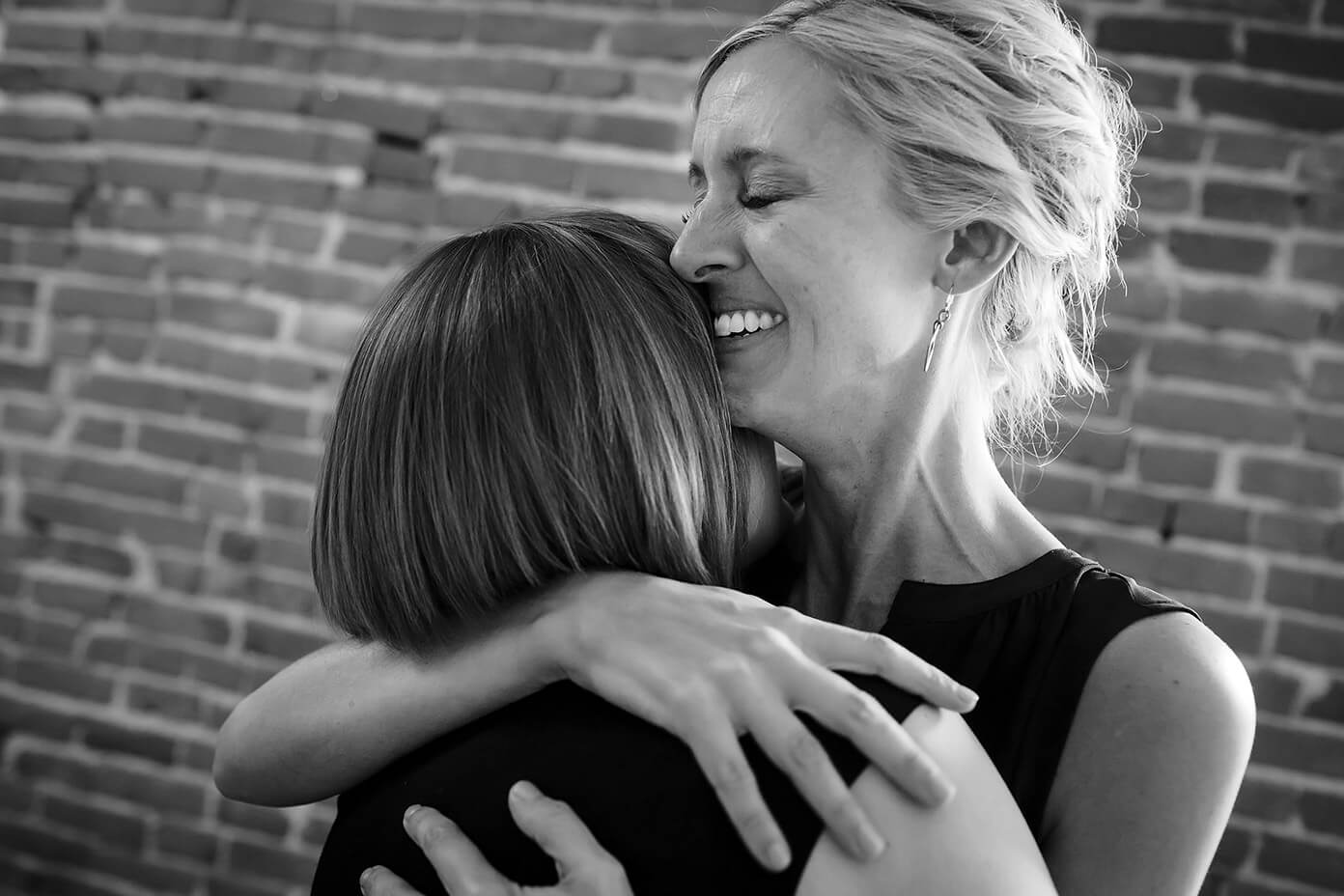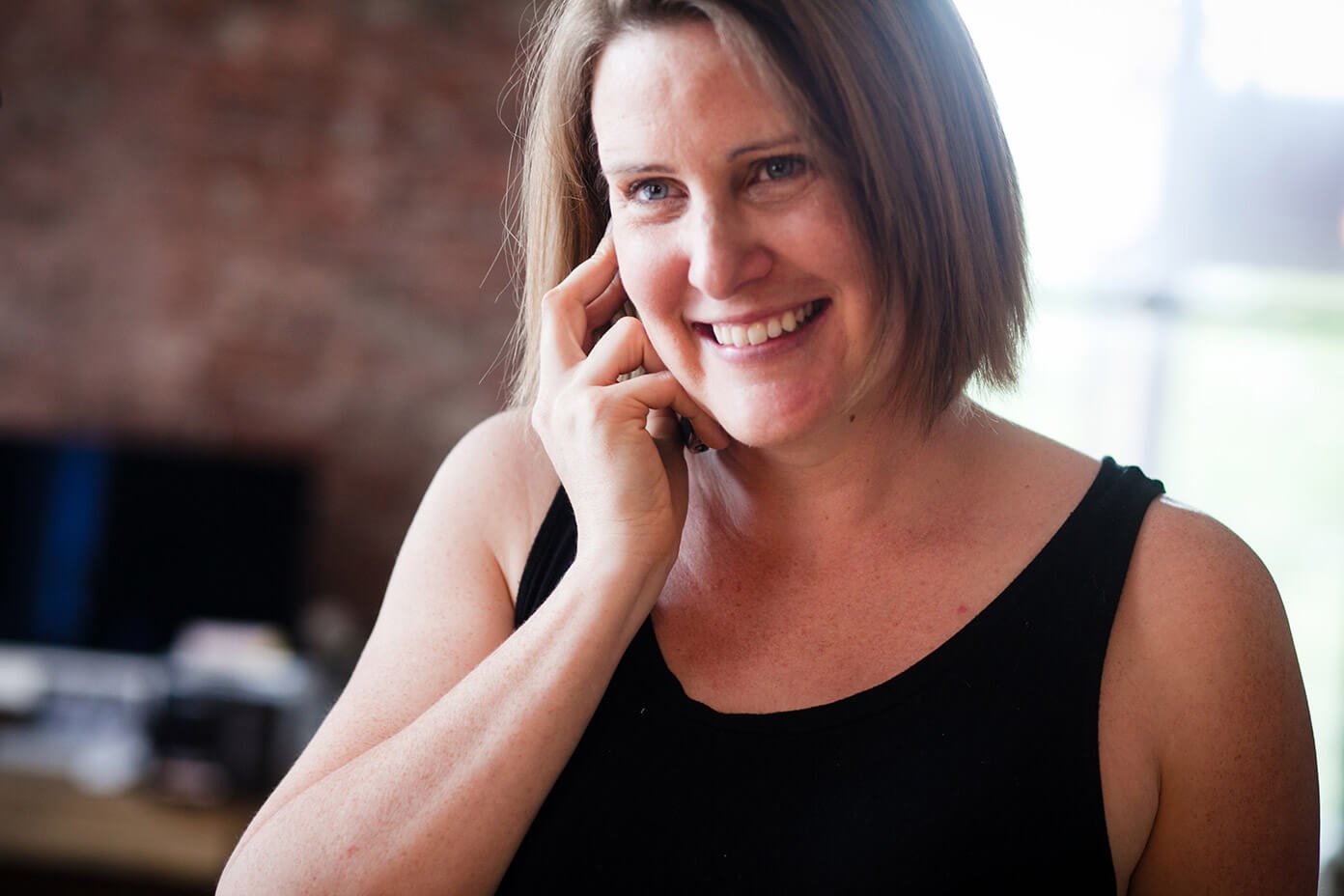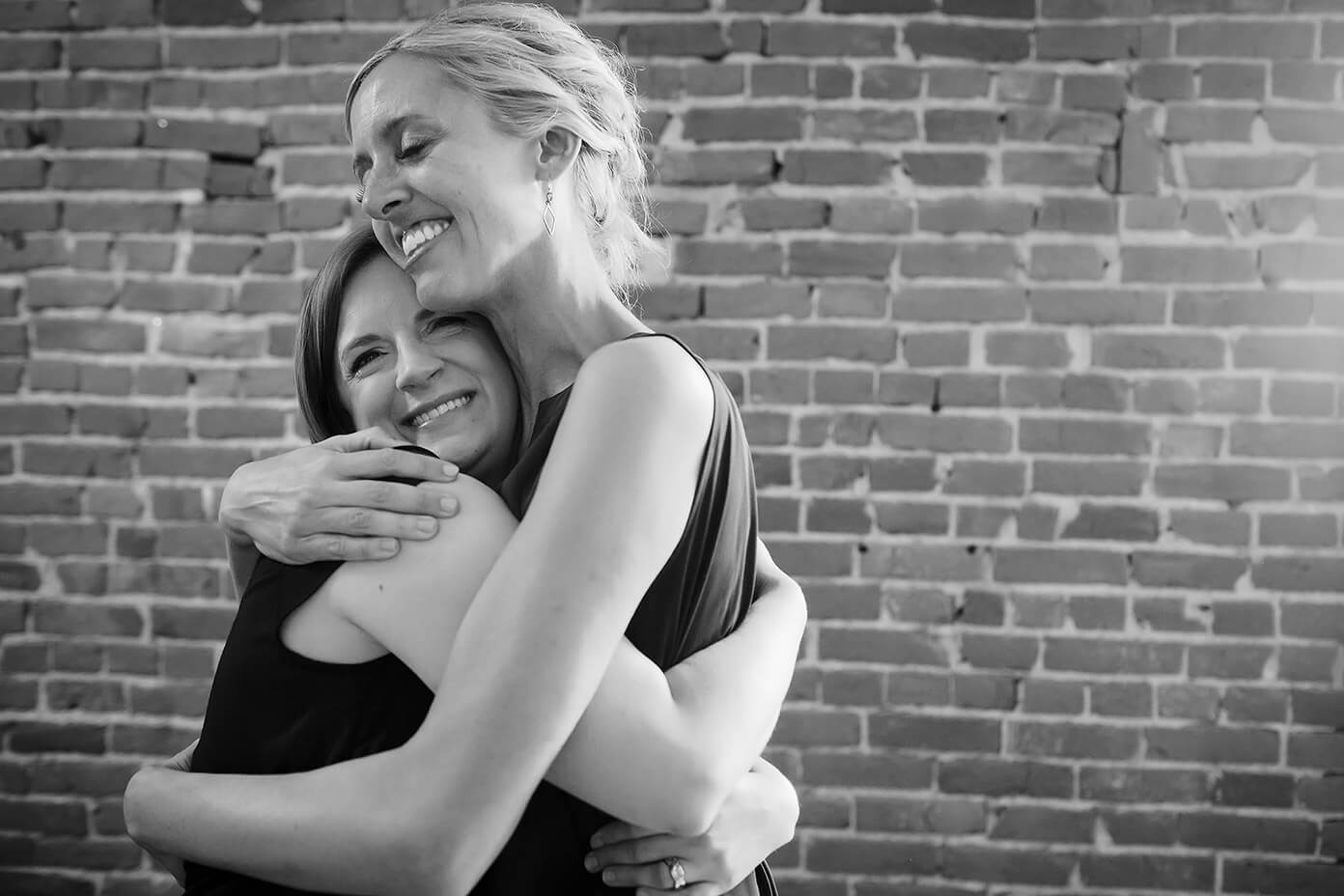 For various reasons, she had said told us months before she and her husband weren't going to be able to make it, which I 500% understood. But I also knew that we were really, really going to miss her.
So I was floored when she walked into the apartment, and couldn't stop smiling and crying and smiling and crying and…you know. ? Turns out that she pulled some major strings to make it all happen, and I couldn't have been more thankful. Such an enormous gift. Just like this girl is in my life. ?
Soon after, we all started to get ready, which felt like one big fun adult "dress-up party" at my place, with friends and dresses and flat irons and makeup and perfume flying everywhere.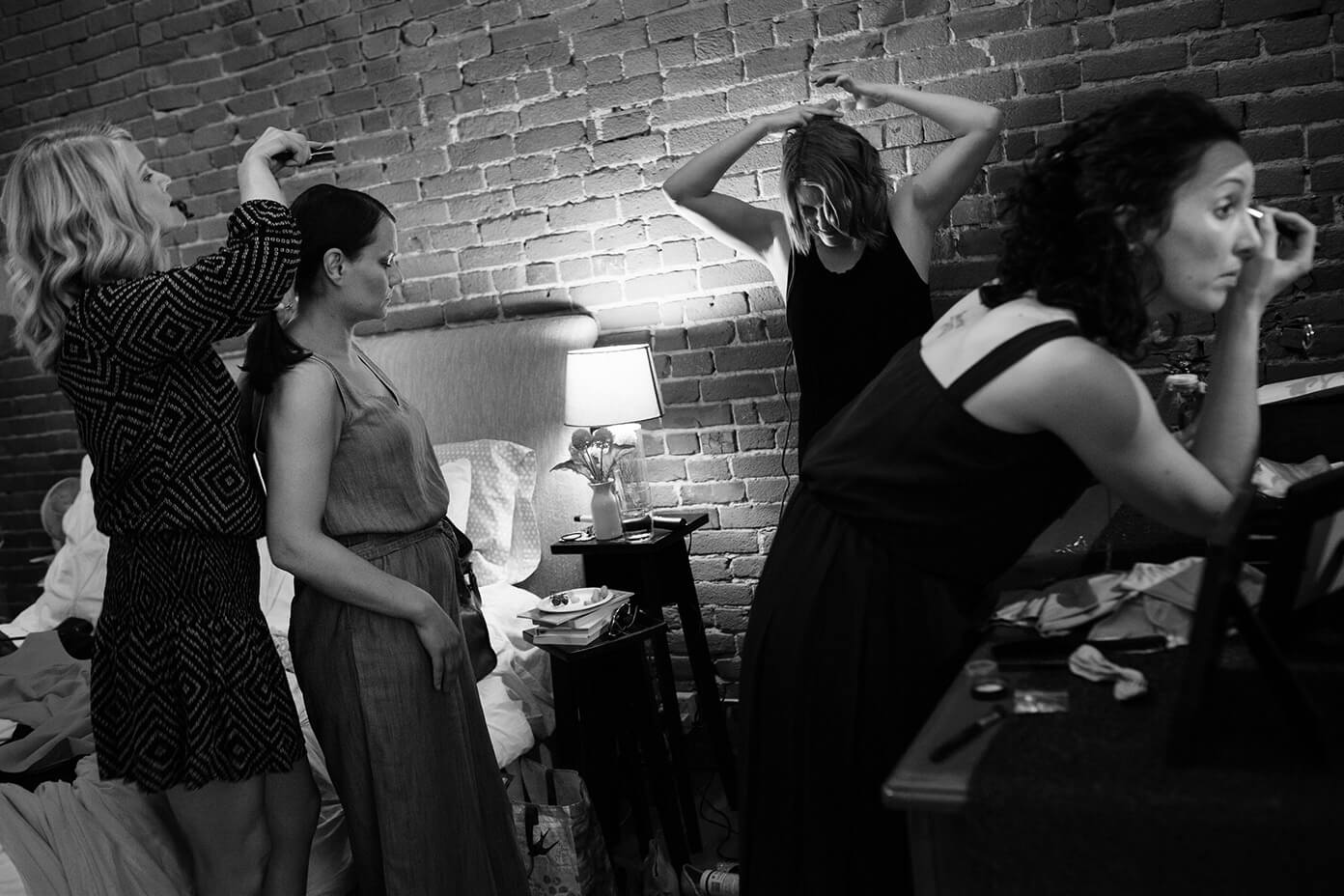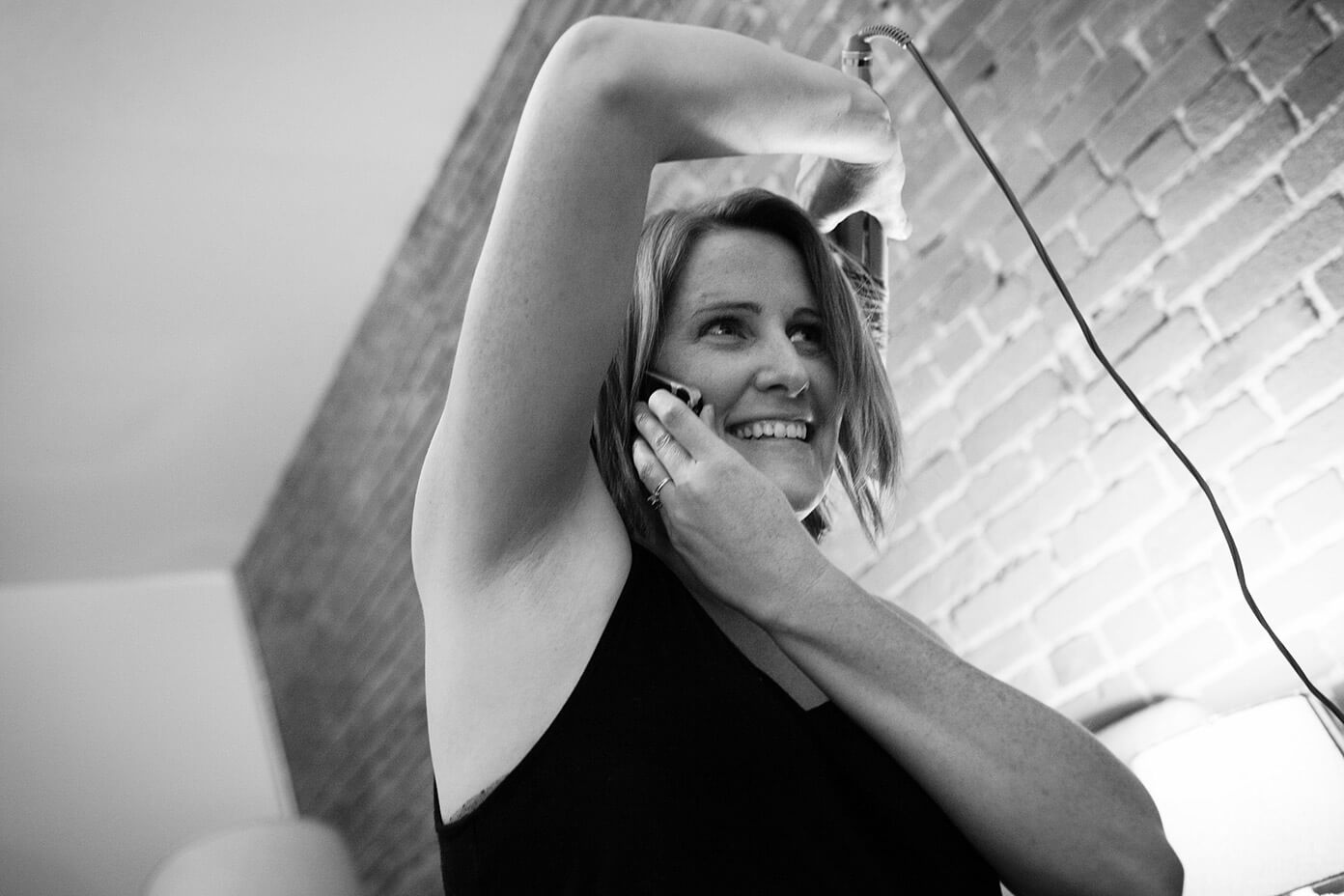 Oh, and while all of this was going on, one other big surprise of the day was unfolding — my expedited passport still had not arrived for our honeymoon to Mexico the next day! ? I had called the expediting agency first thing in the morning, and they made it sound like there were still a few possibilities for it arriving in Kansas City within 24 hours. But good grief, it was a complicated mess.
So my friend Michelle jumped in and said that she was on it. And while we were getting ready, she was a freaking rockstar making calls for hours — trying to get ahold of everyone from the expediting agency to shipping companies to government numbers galore. And then later right after our wedding ceremony, she was also the good friend who came right up and told us squarely that she had just received word that there was an error and the passport conclusively could not arrive in time. But "don't let it ruin your night! Go! Have fun!" ?
And we did.
But man, Barclay and I can't thank her enough for all of her help that day. Amazing.
Speaking of amazing friends taking charge, my friend Maureen also sat me down mid-afternoon and said that there was no way I was doing my own makeup for my wedding. I hadn't wanted to spend $$$ on getting my makeup done, but she insisted I still needed the fun of it. ? So she sat me down by the window and worked her magic and made my eyes sparkle. And she was right — it was so fun. (Friends doing your makeup = the best!)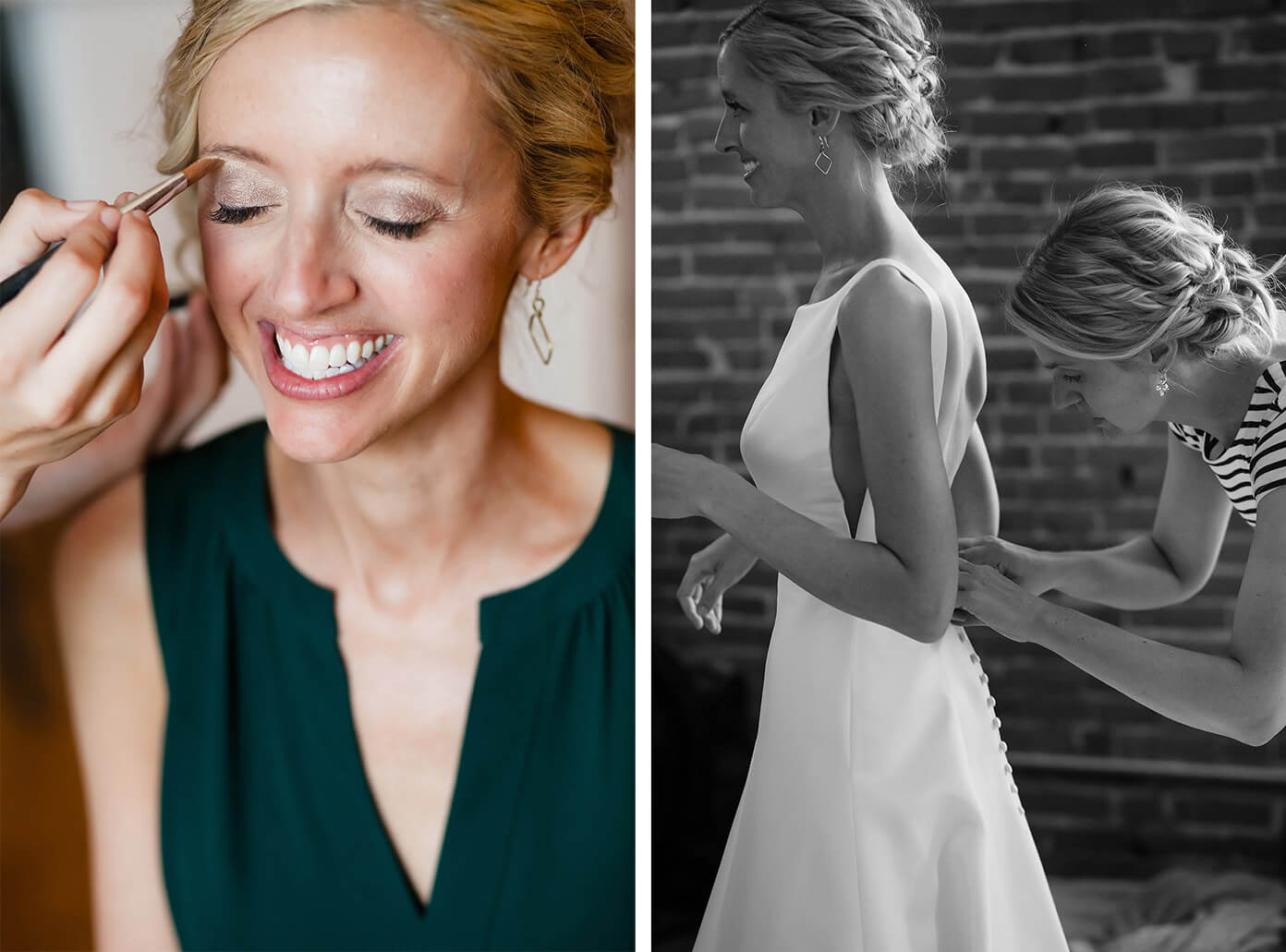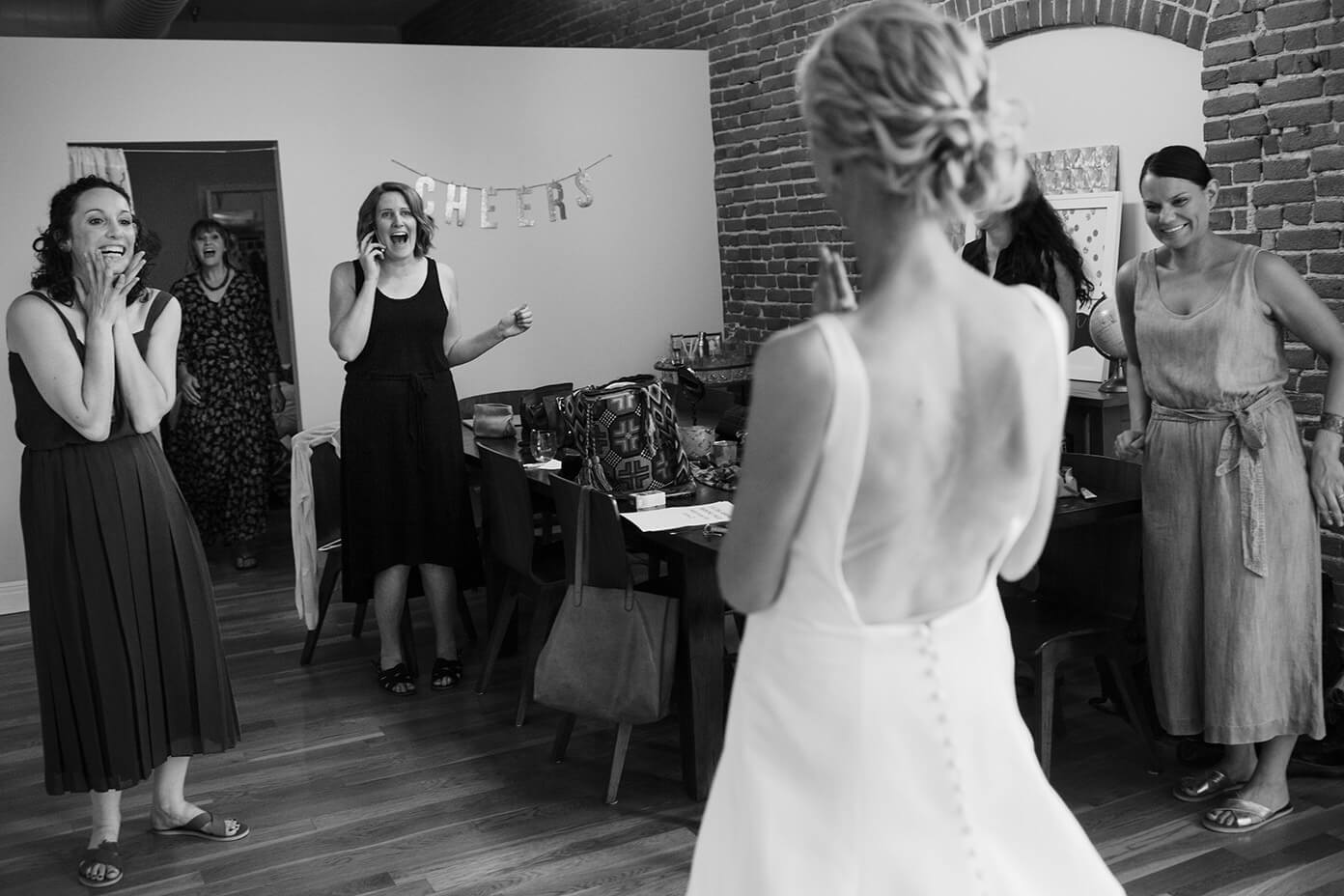 Then it came time to really play dress-up.
And it was the moment I really started to feel like a bride. ?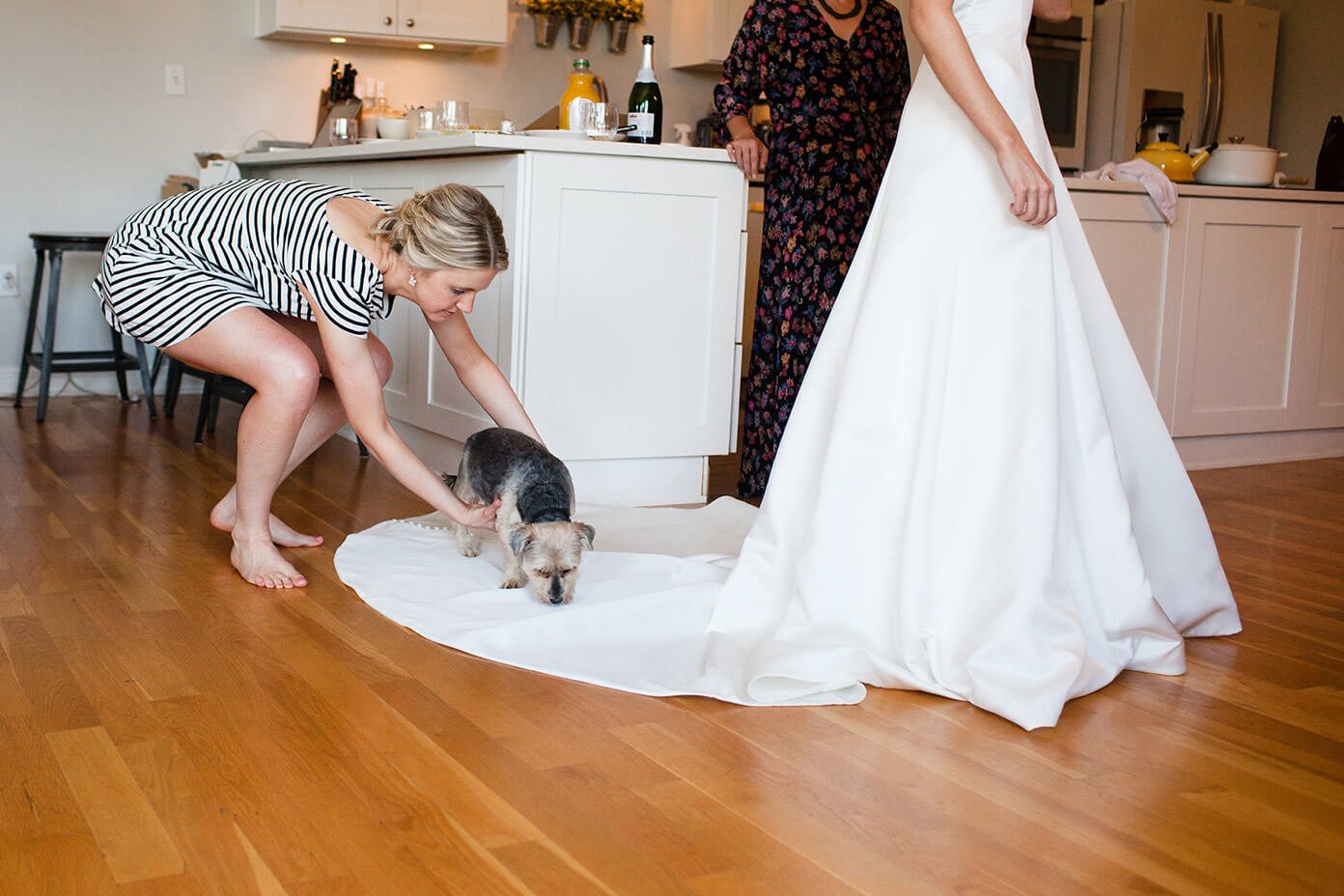 (Ha, Henry, however, thought my train was his new good place to take a nap. ?)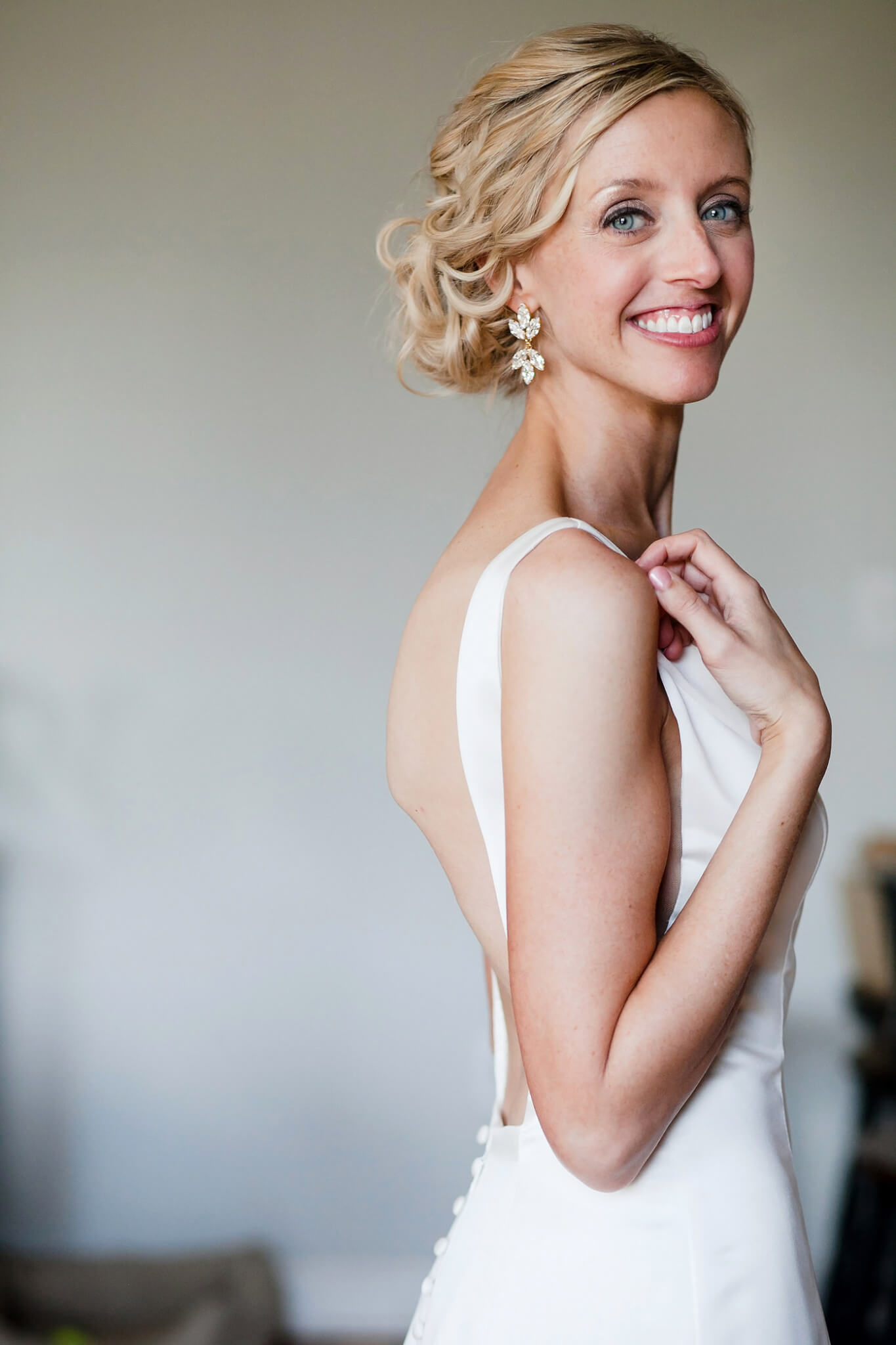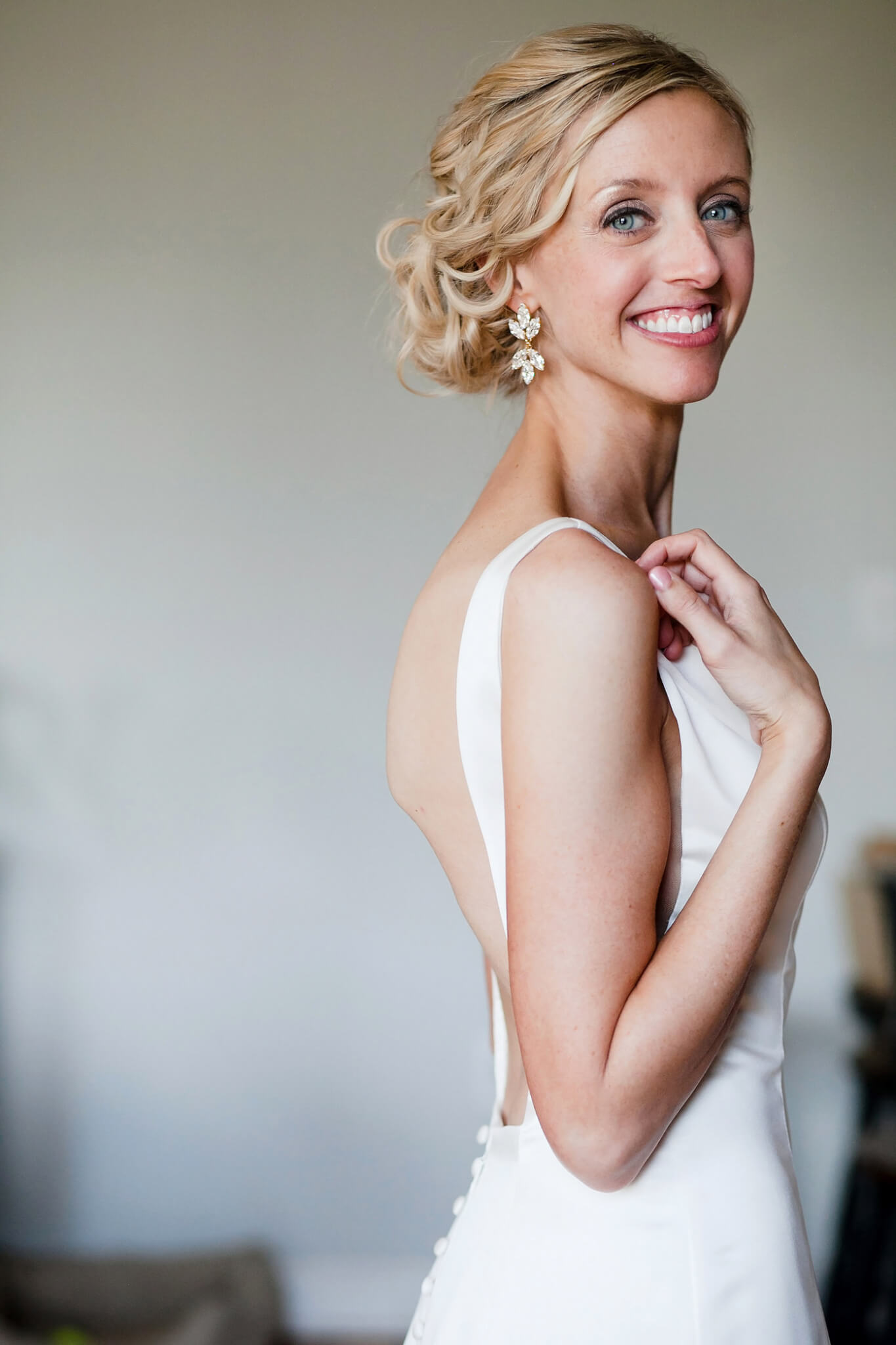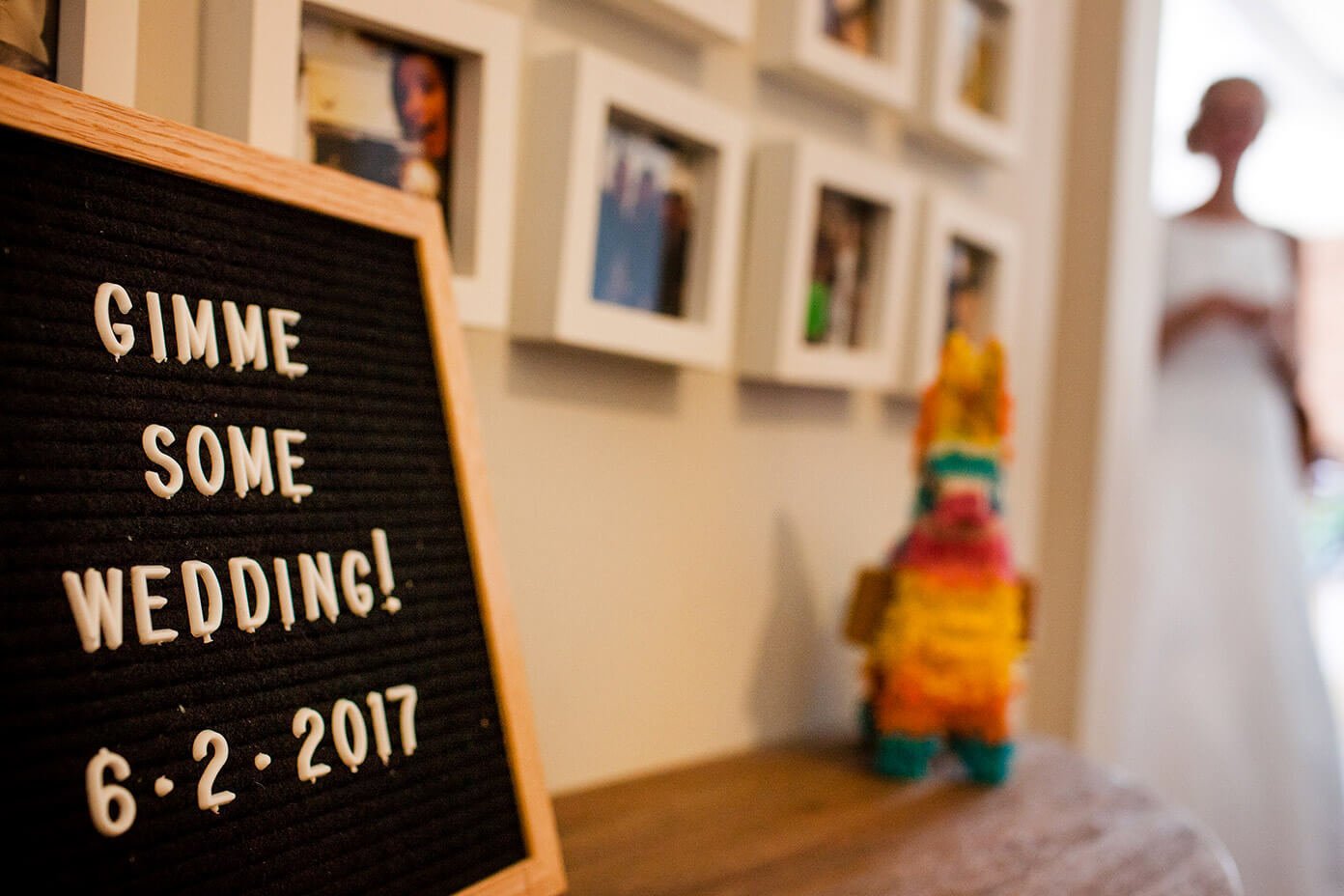 Then before we knew it…it was time to go!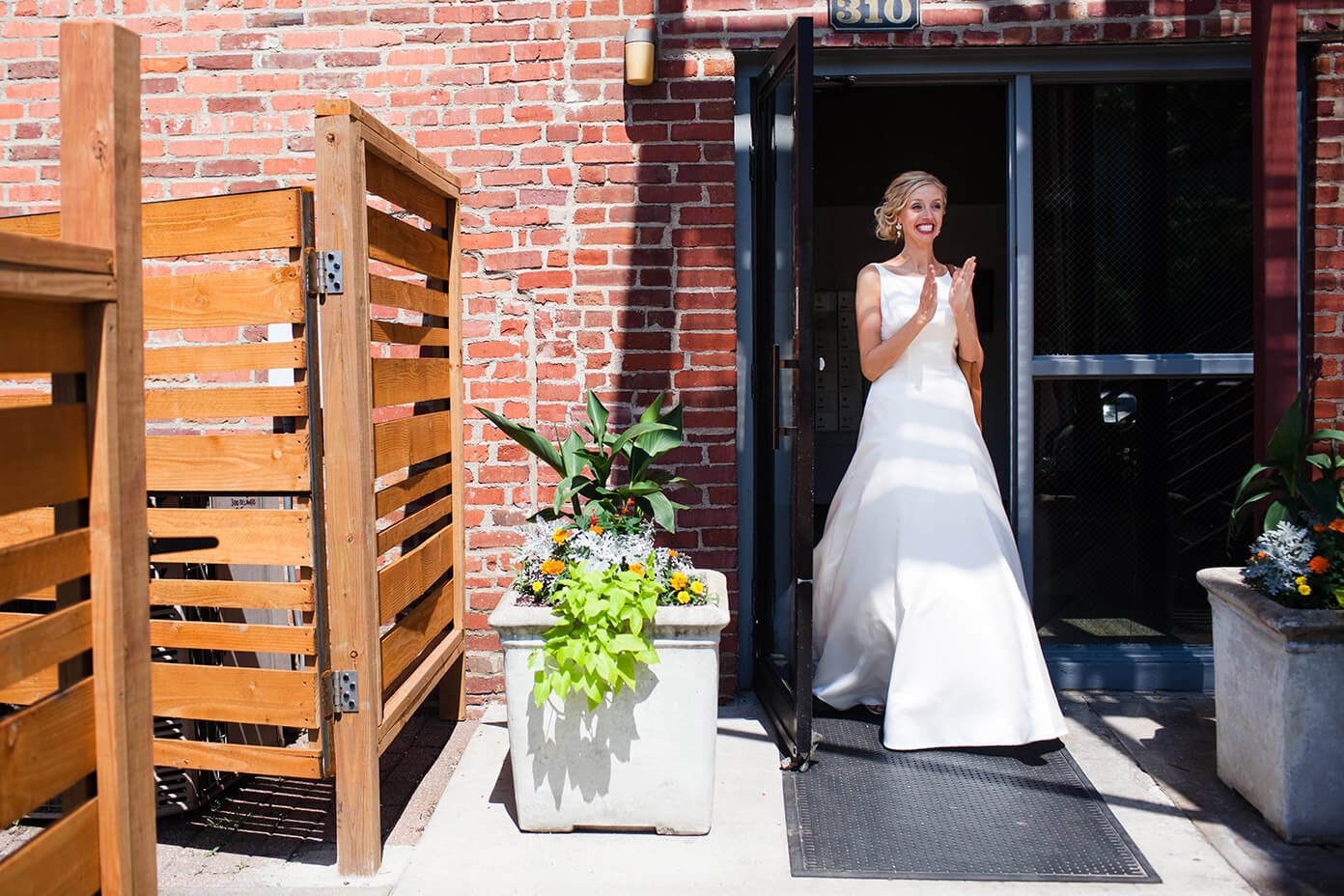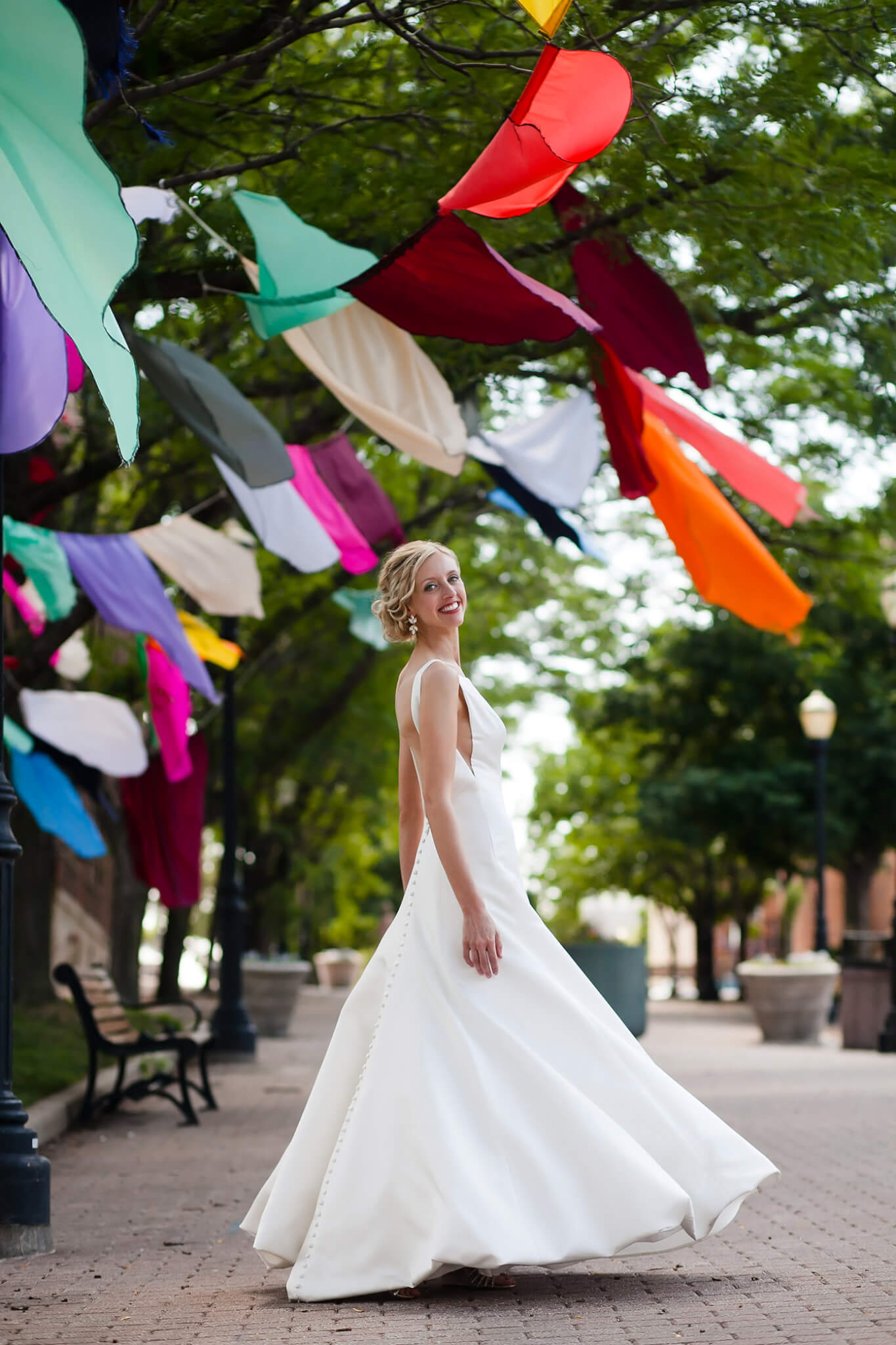 We walked out the door to see a surprise new art installation at the market across from my loft, full of the most beautiful rainbow flags, which Becca insisted we walk by to take a quick picture. (So pretty!)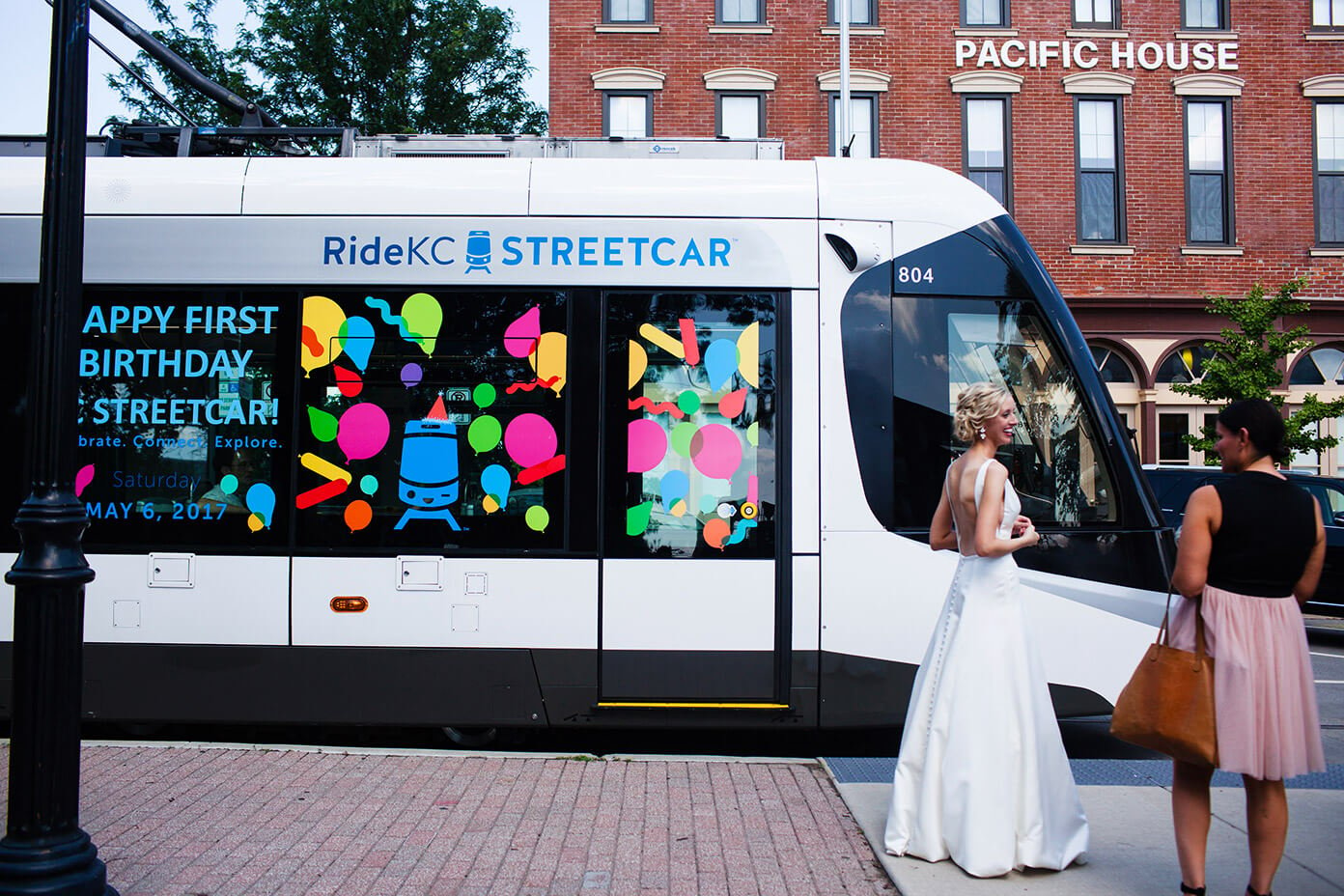 Then we rode my favorite form of transportation down to Union Station — our new streetcar, which has a stop directly in front of my apartment! So fun. ?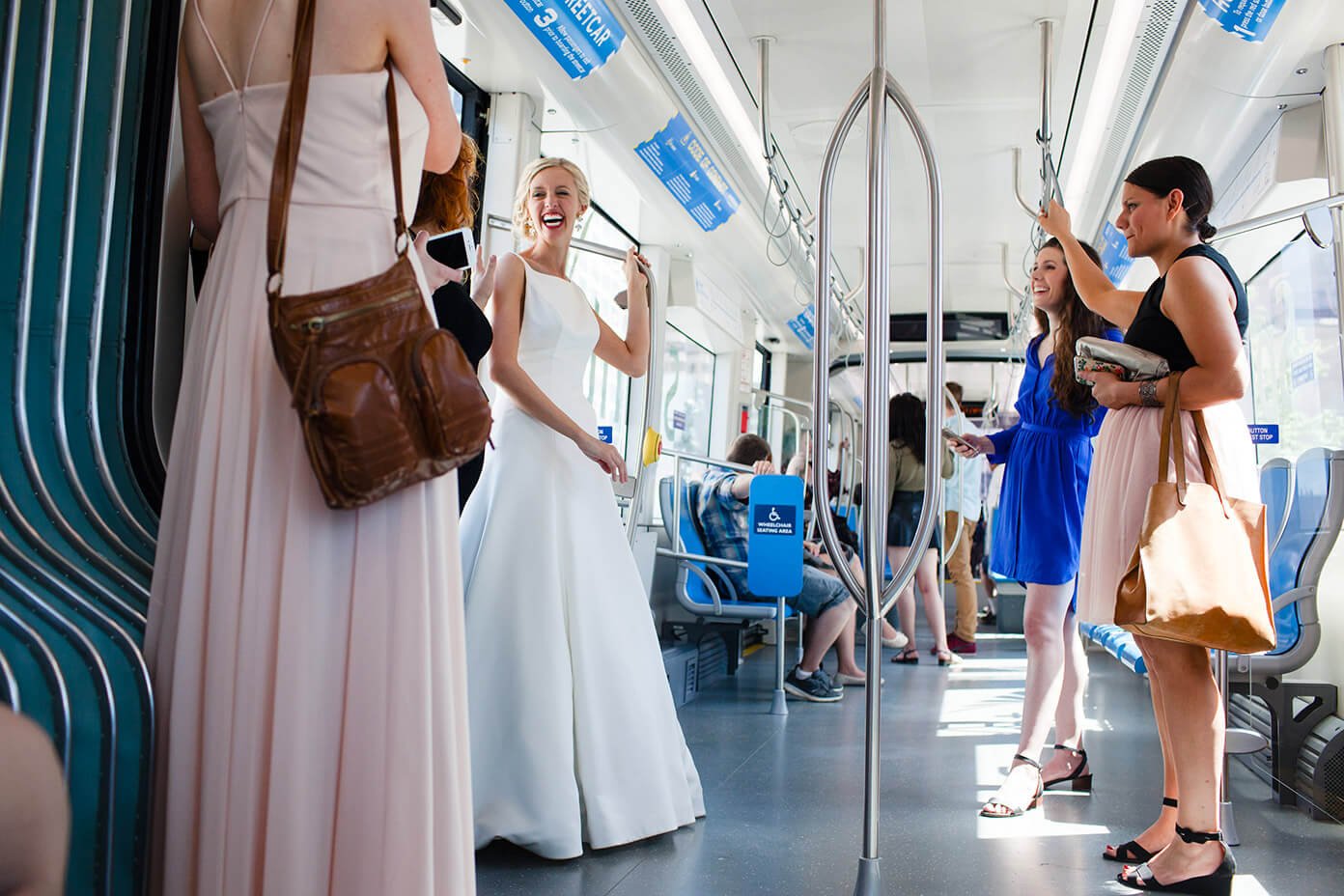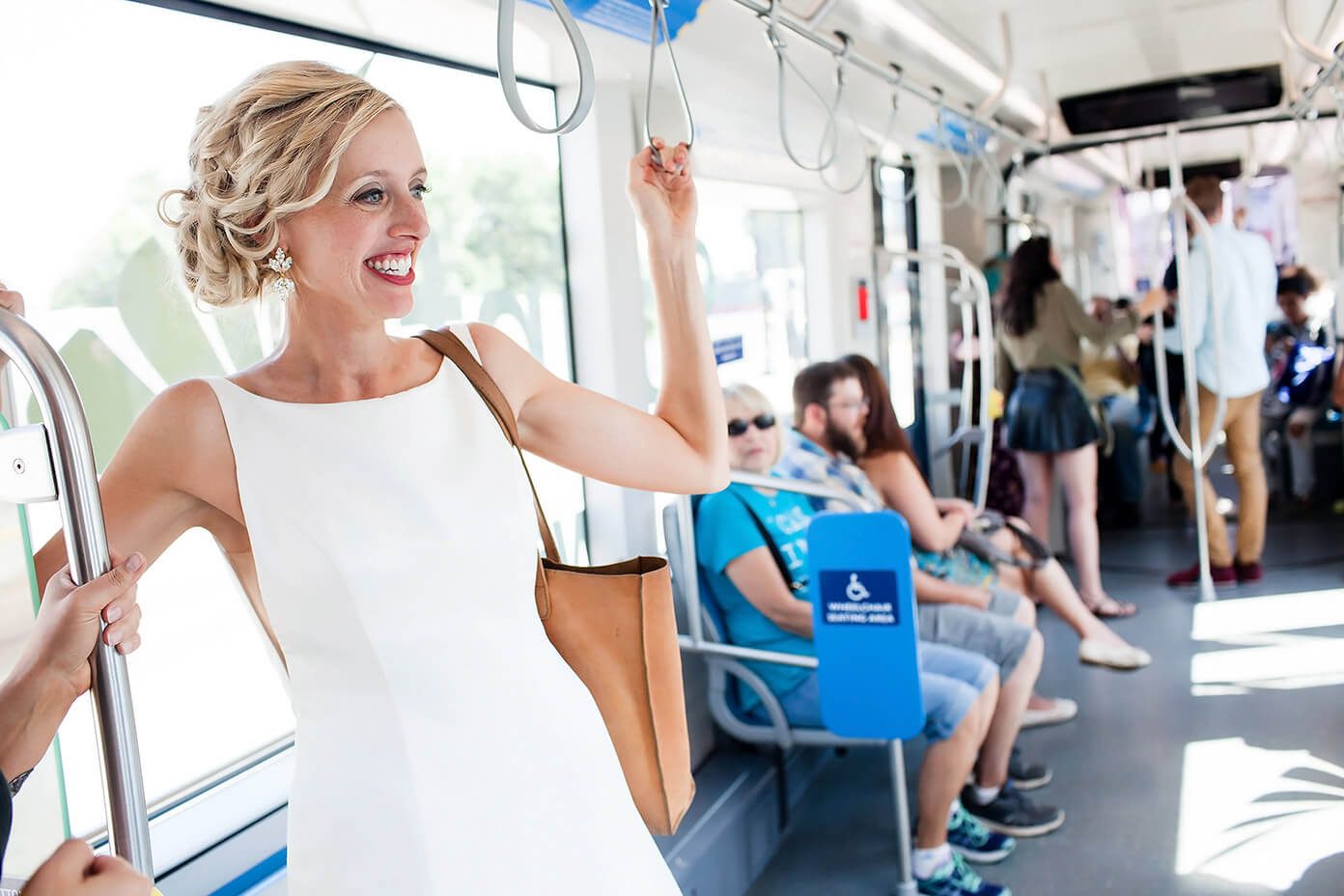 Meanwhile, as we were all spending the afternoon at my place getting ready, Barclay was hanging out at Union Station spending time with some of his closest friends, including a handful who flew in from all over the world…like this beautiful friend, Judith! She is one of Barclay's favorite coworkers from the country of Colombia, and she surprised him a few weeks before the wedding with news that she was going to be able to come to Kansas City for the wedding. And it meant the world to him.
We ended up having Judith do one of the readings for the ceremony in Spanish. And she also surprised Barclay by showing up with the most beautiful hand-woven Colombian hammock as a gift. We can't wait to put it to good use in a house someday. ?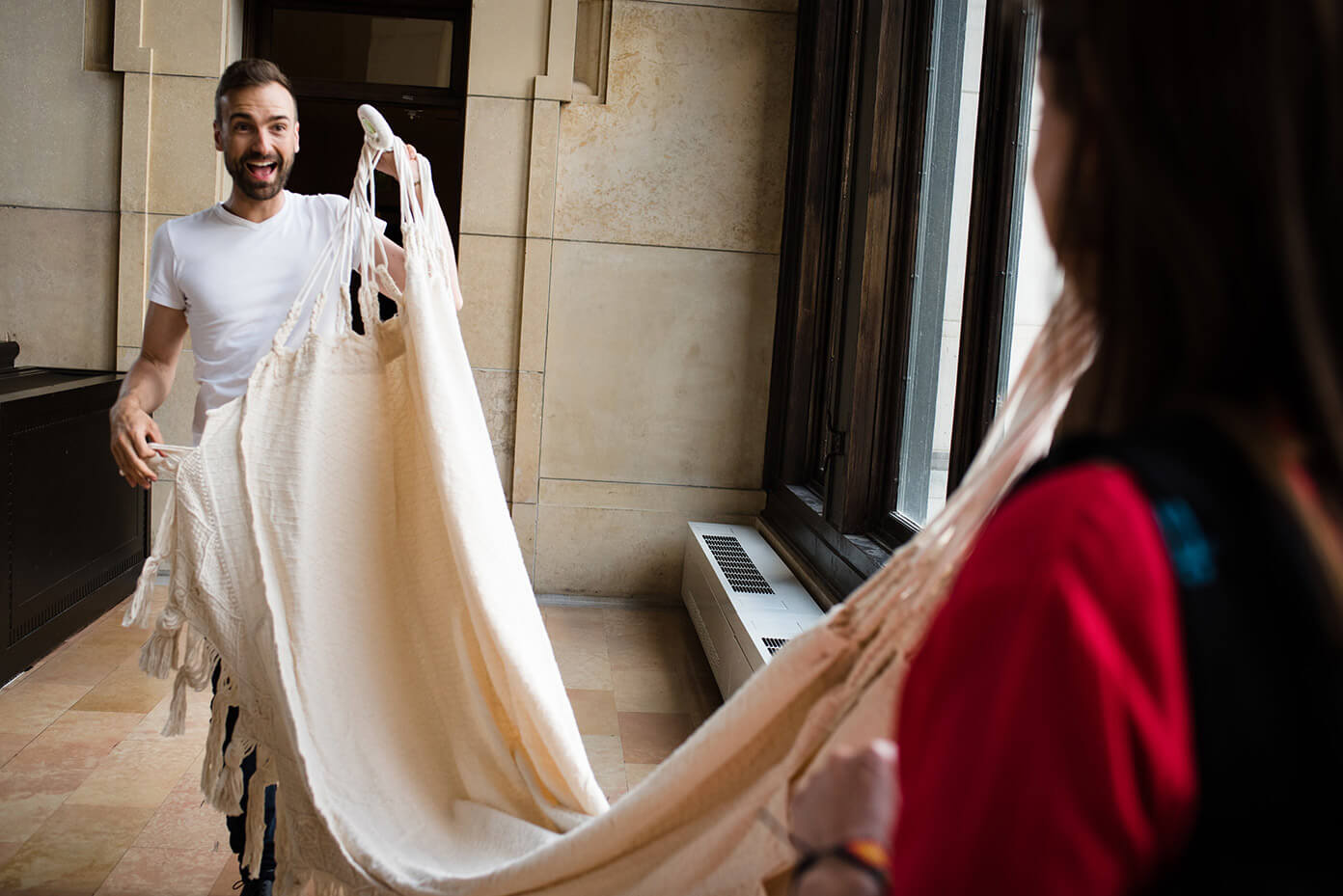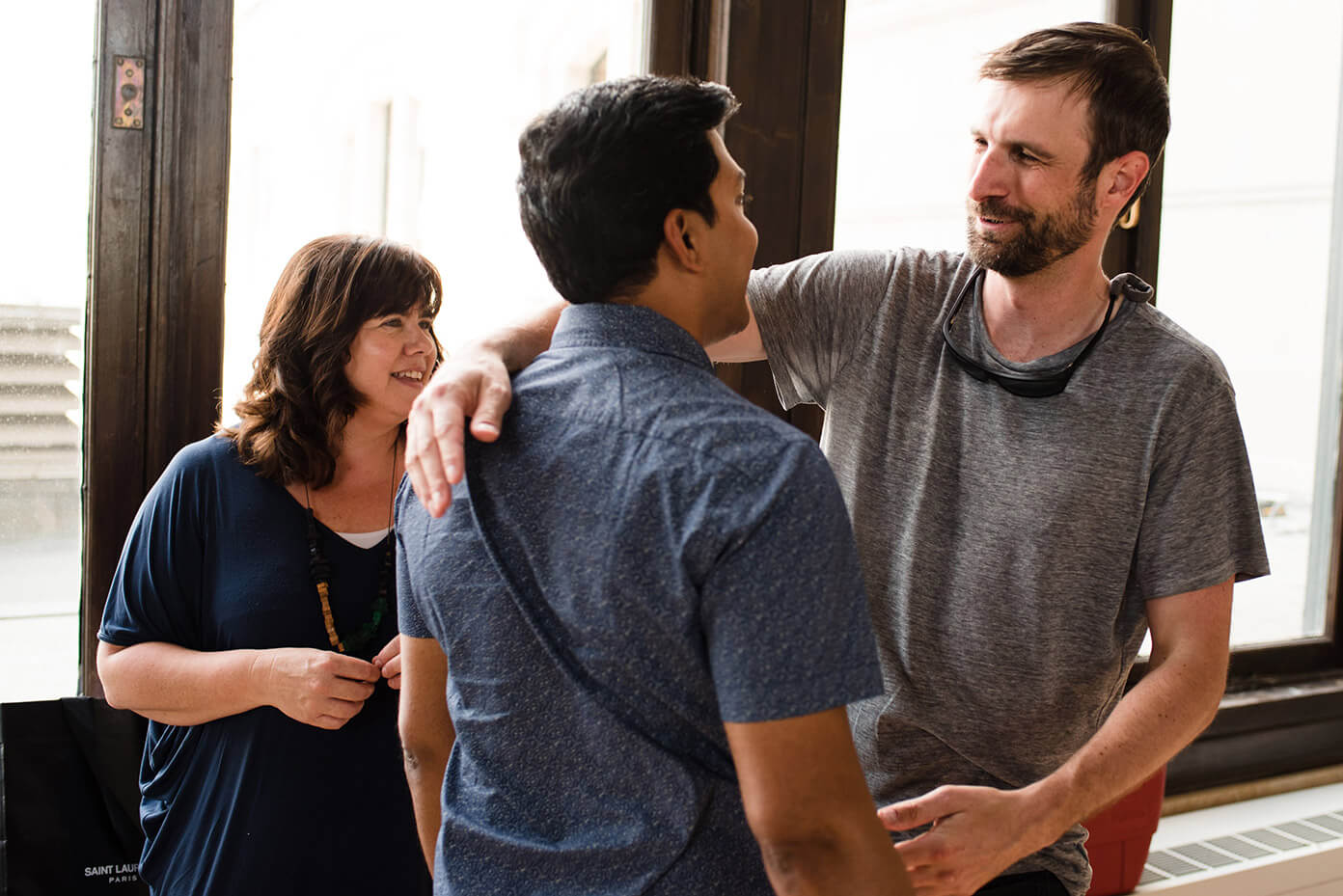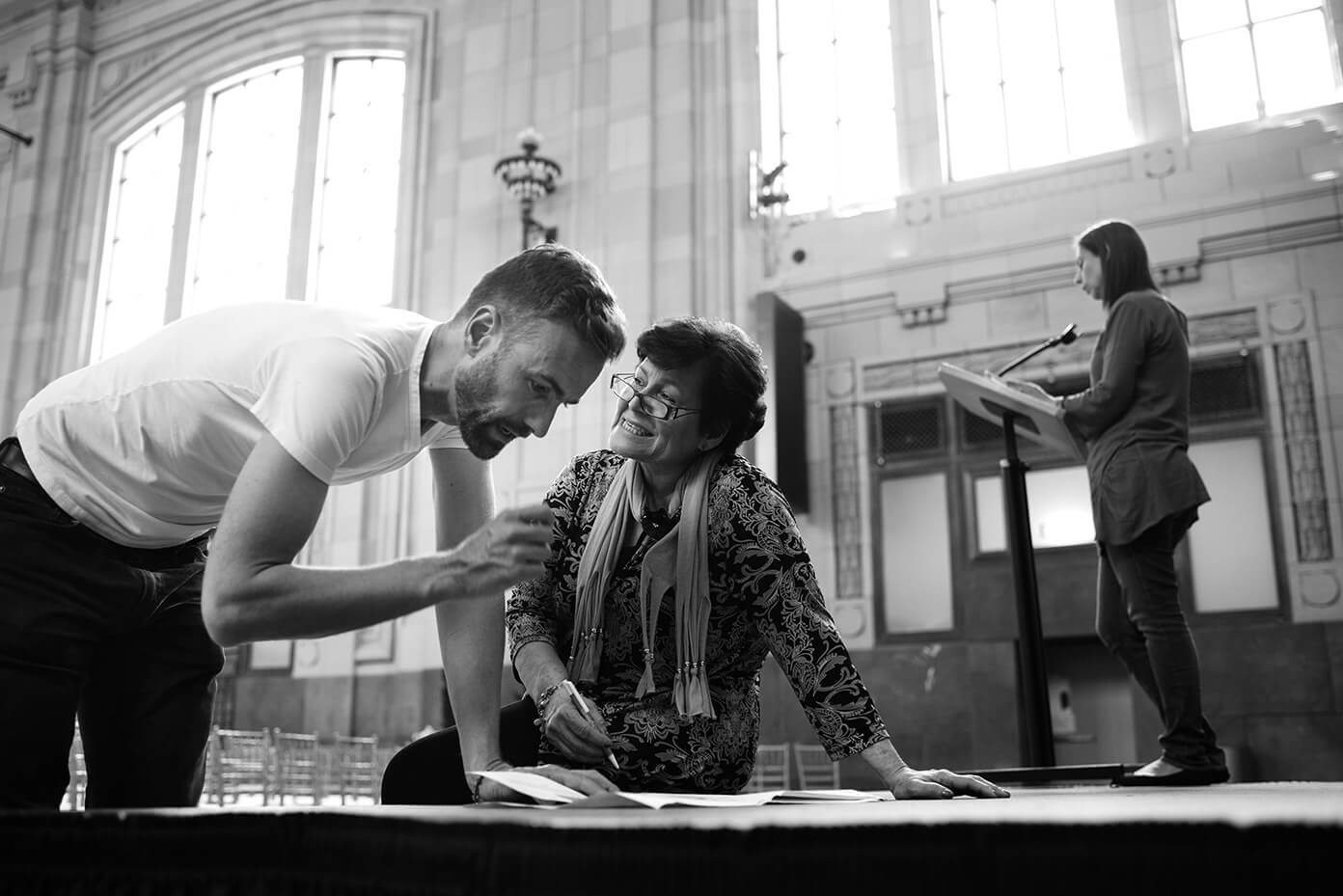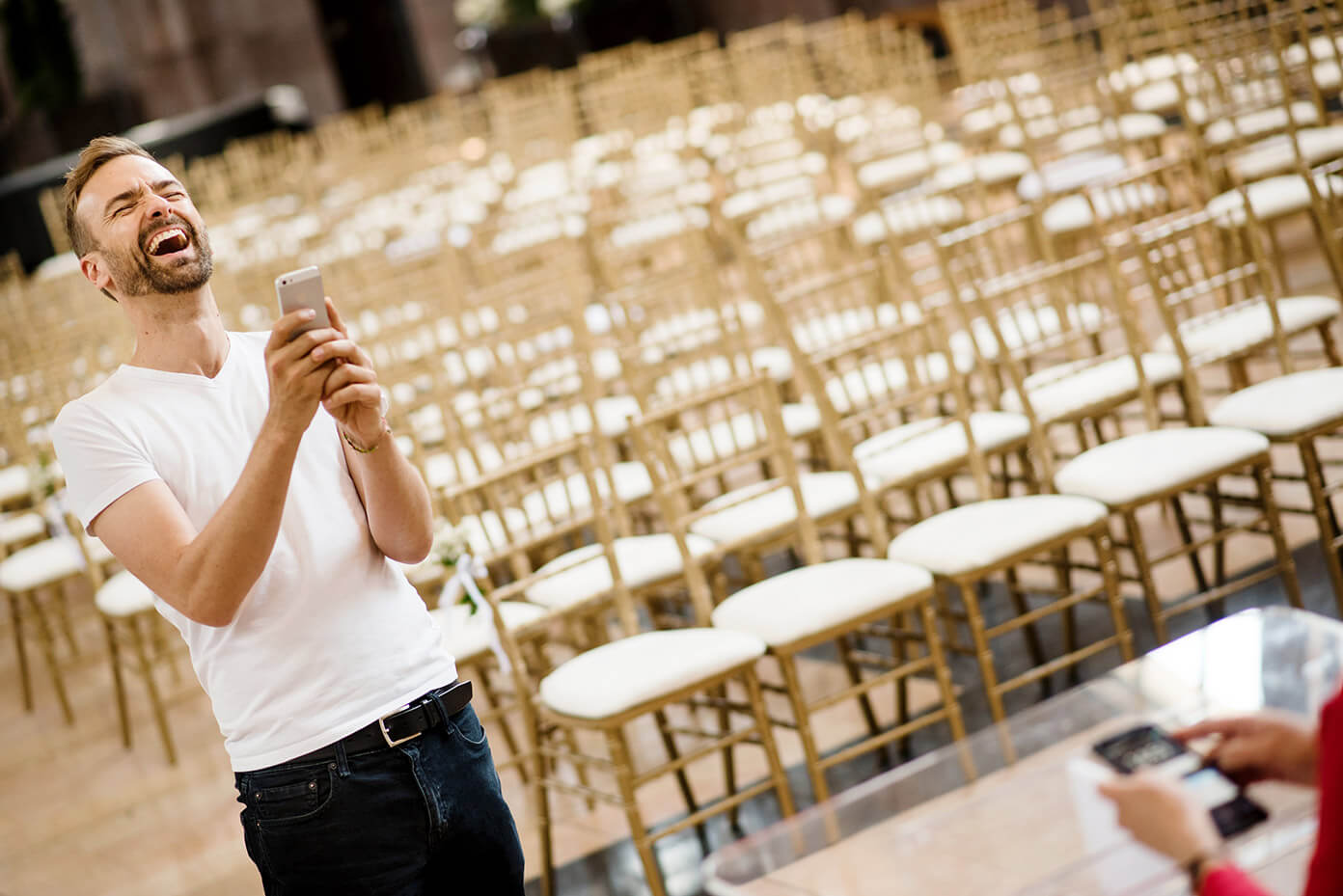 As you can see, this sweet husband of mine is also a major hugger. ? So was happy to have a full day of 'em as dear friends after dear friends came by to say hello and wish him well before the wedding.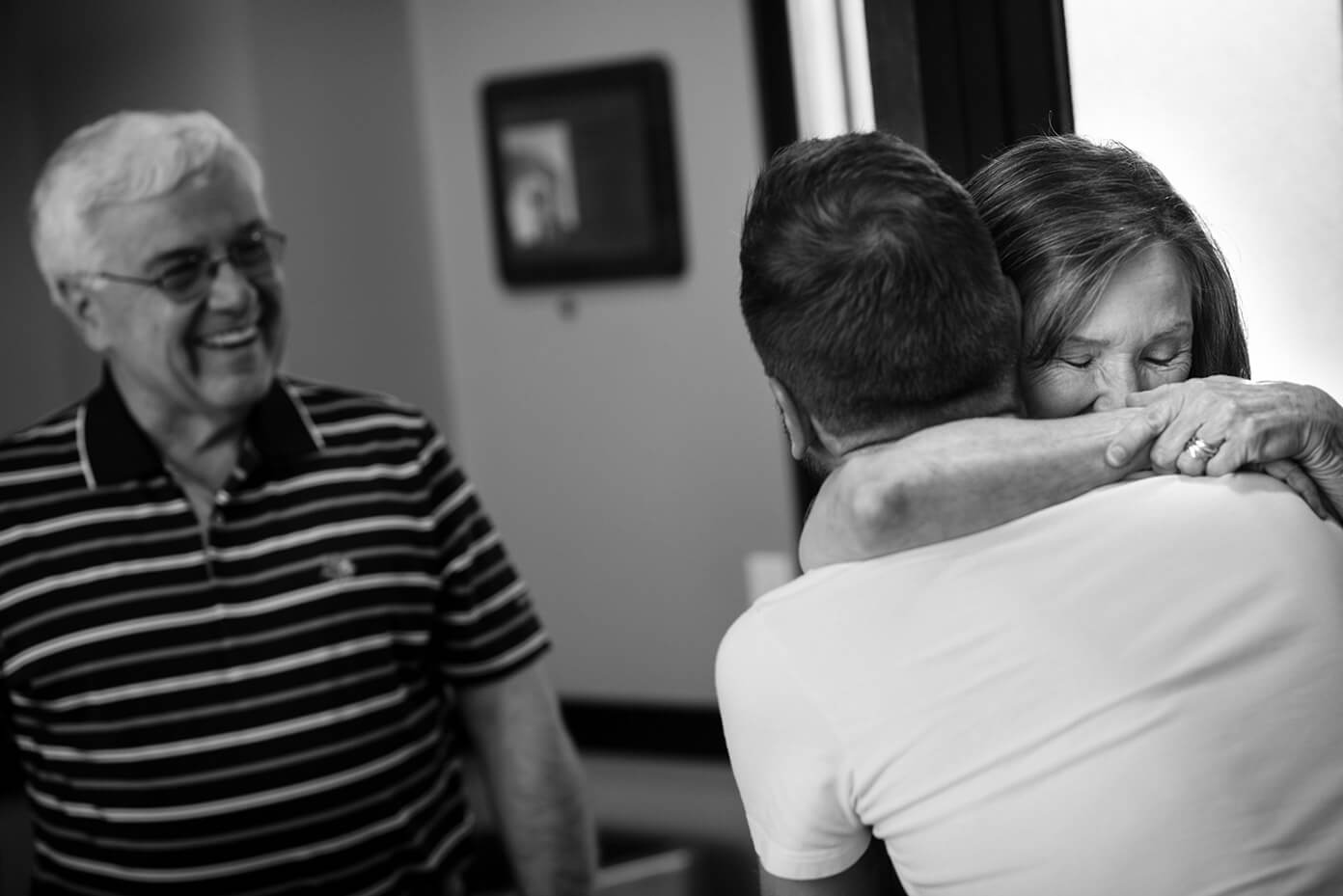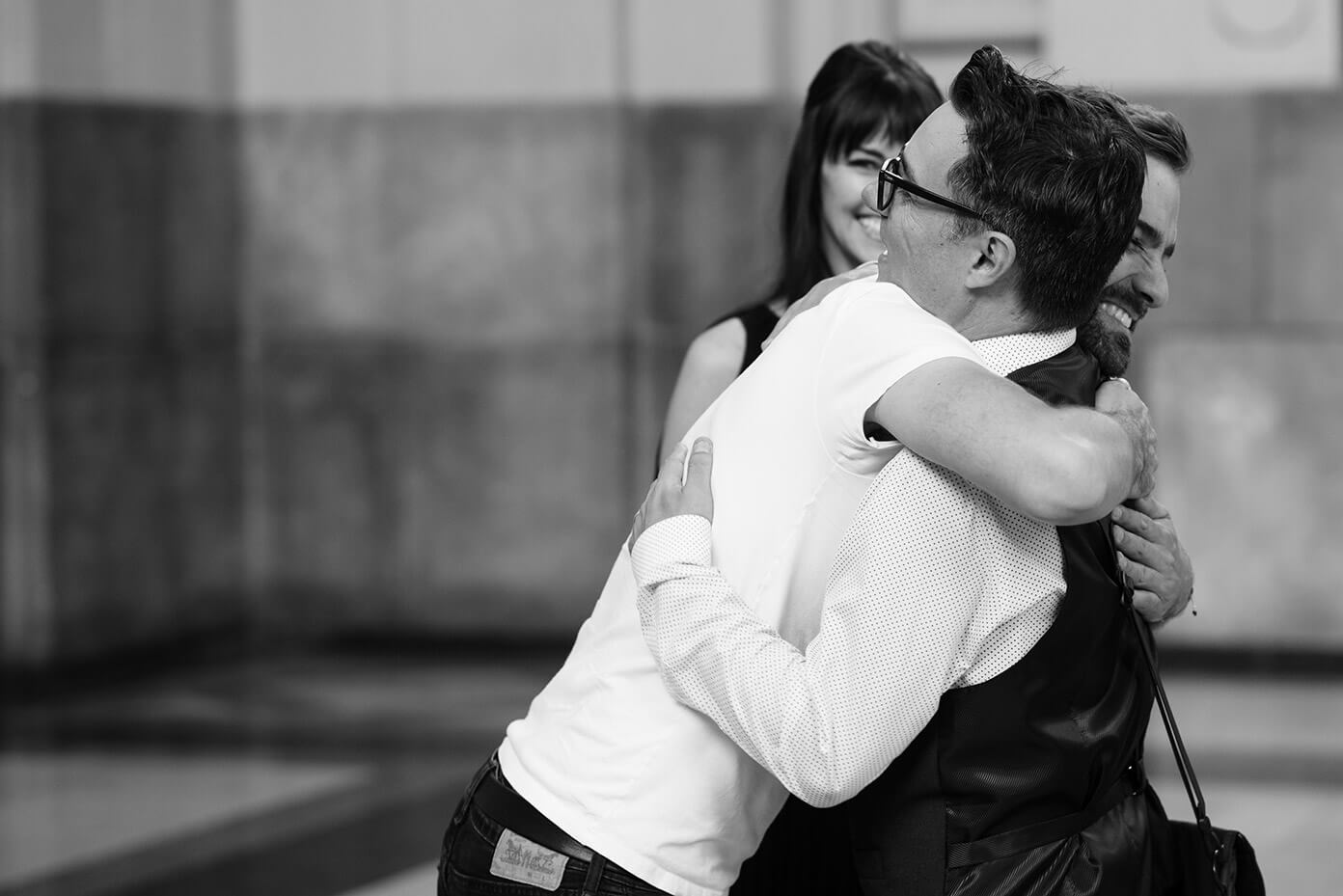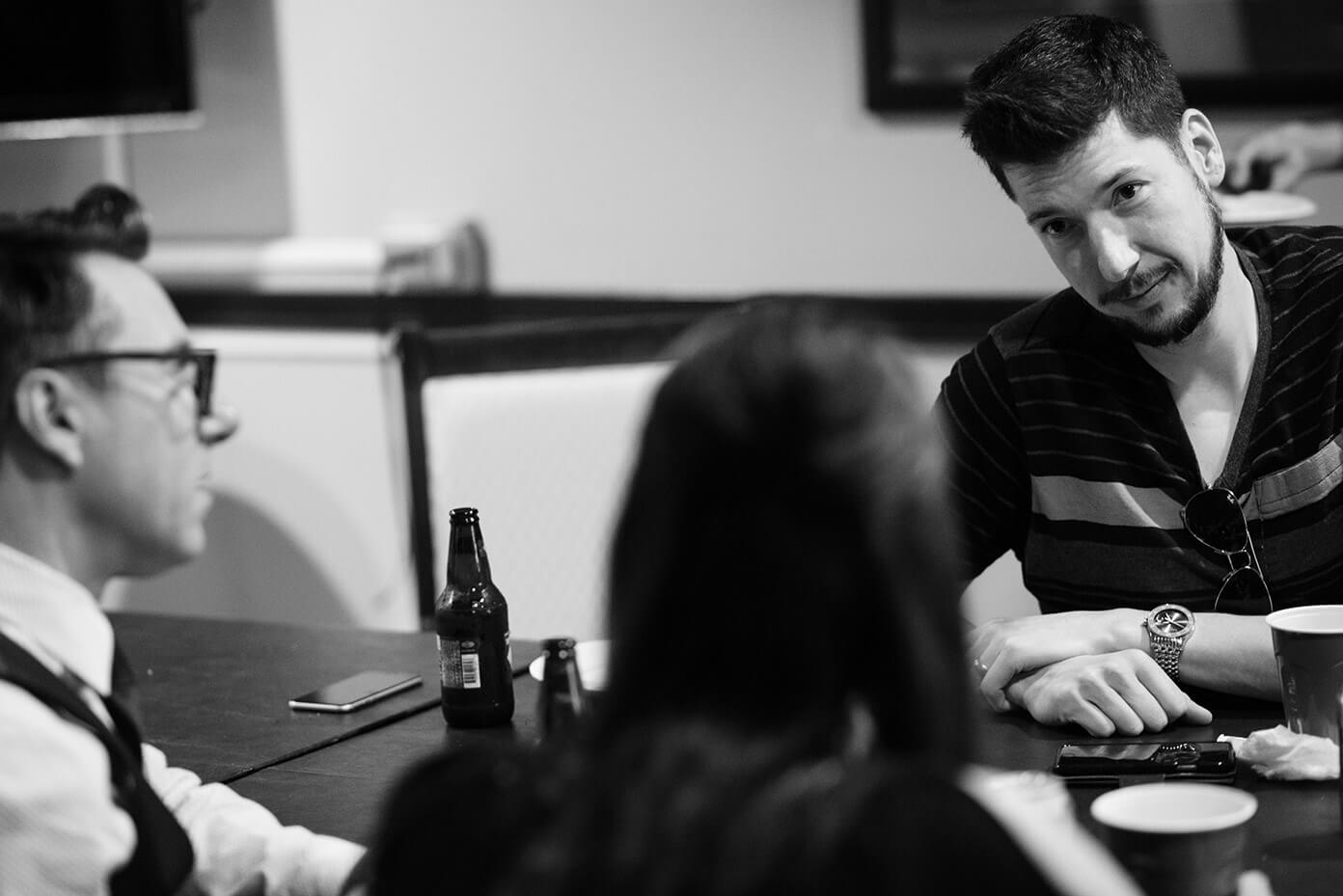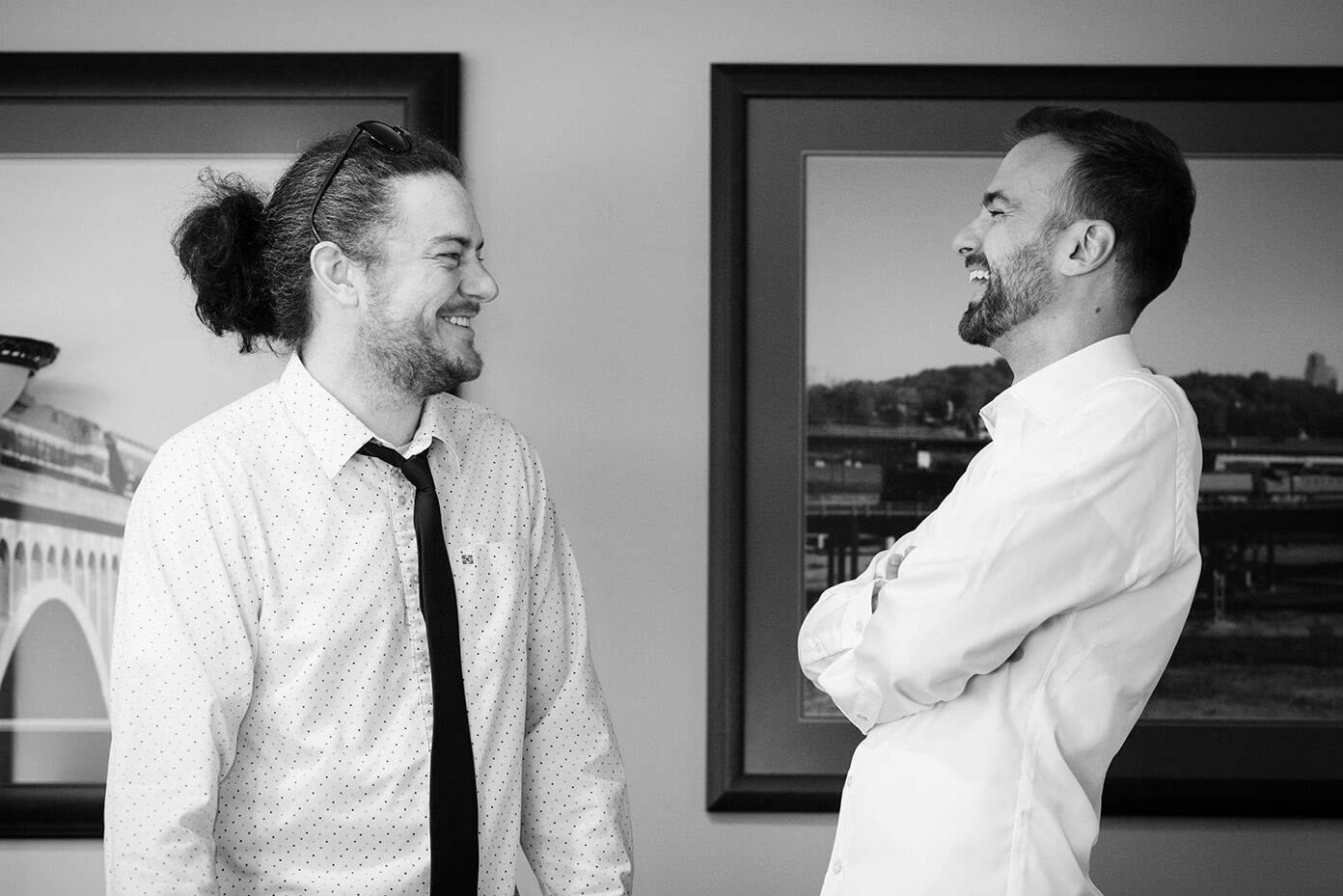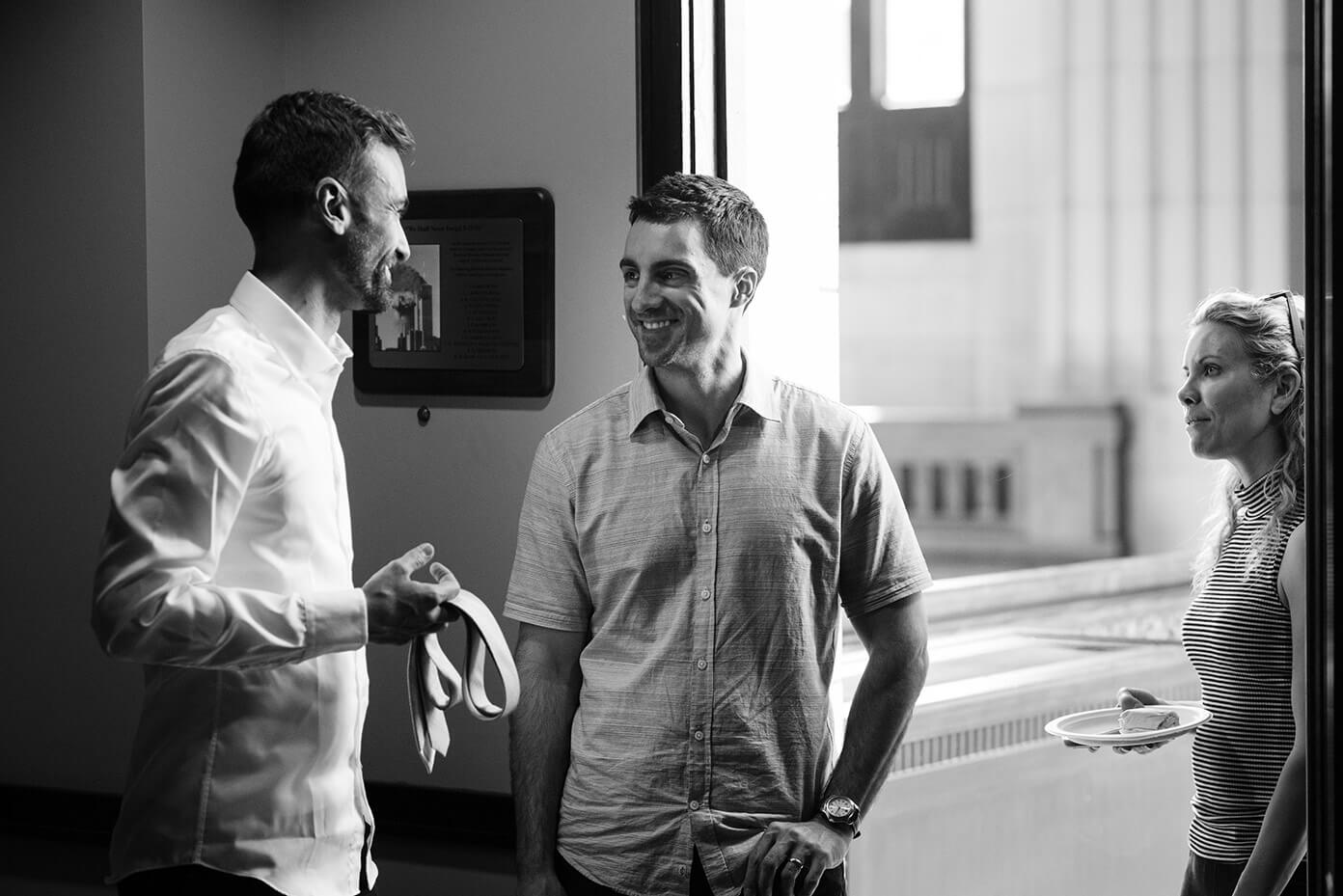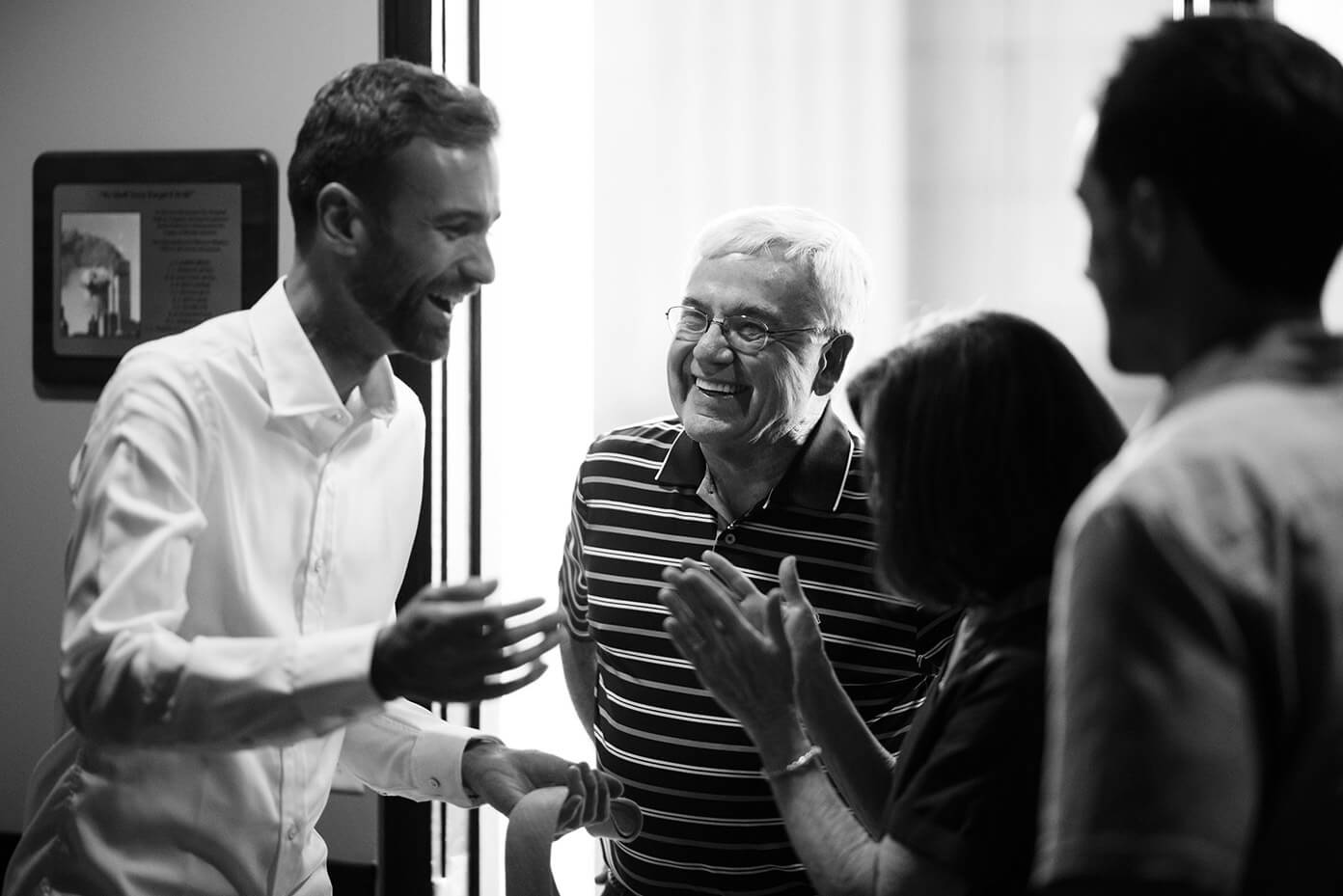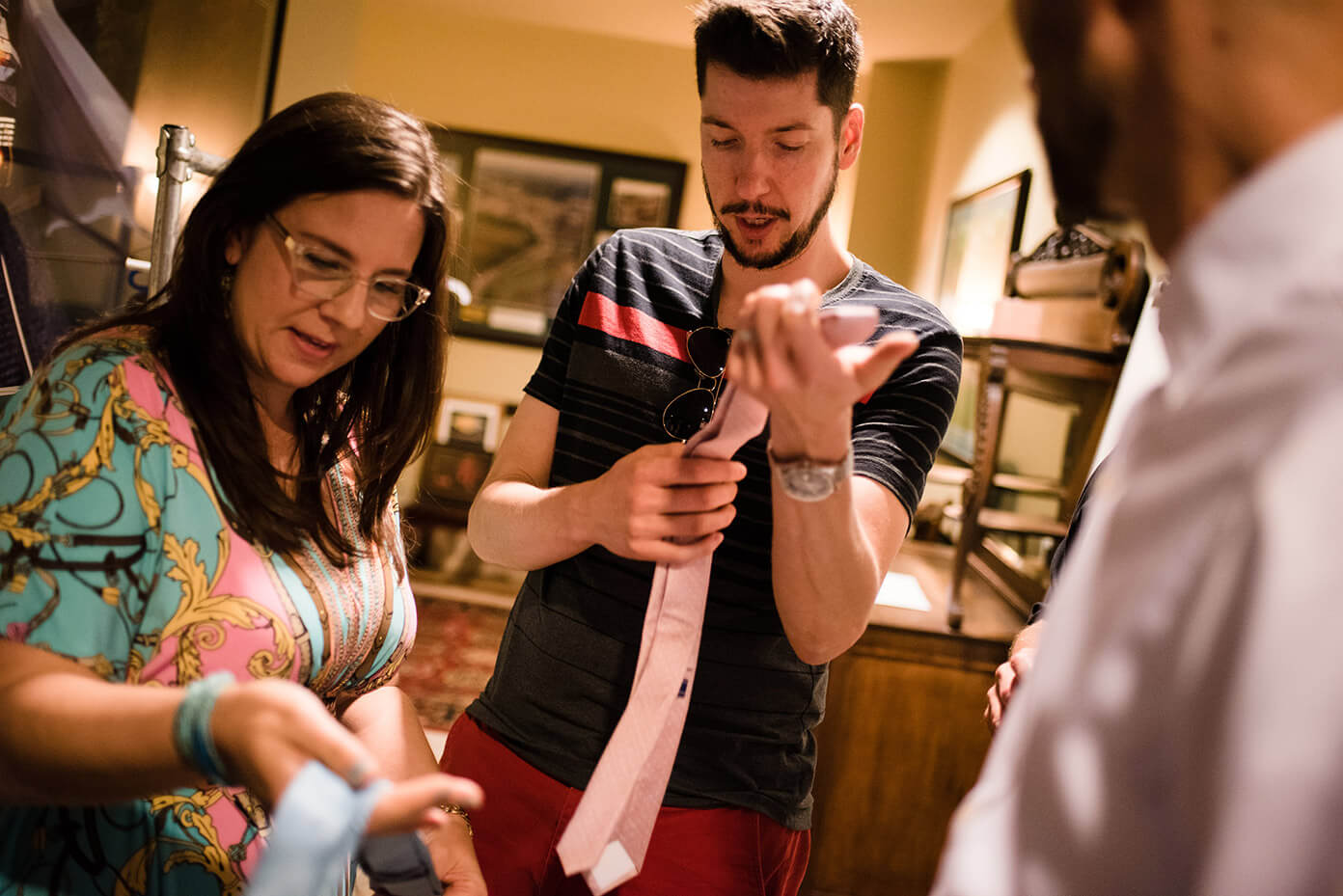 Unbeknownst to me at the time, there was also a slight tie mishap when one shipment of ties wasn't delivered in time. So he crowd-sourced which one to go with for himself, and which one to have Dooz wear. ?
I think they nailed it.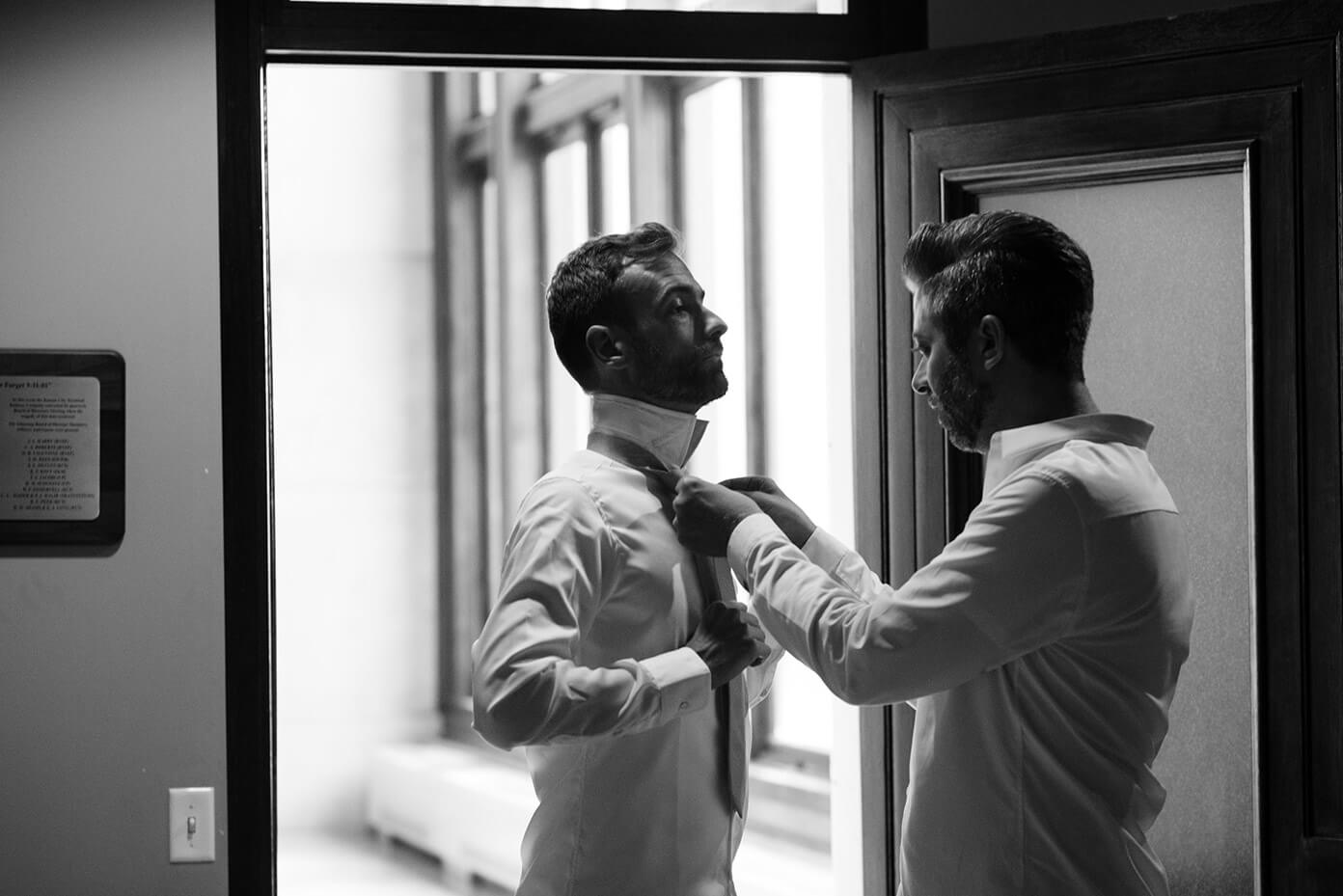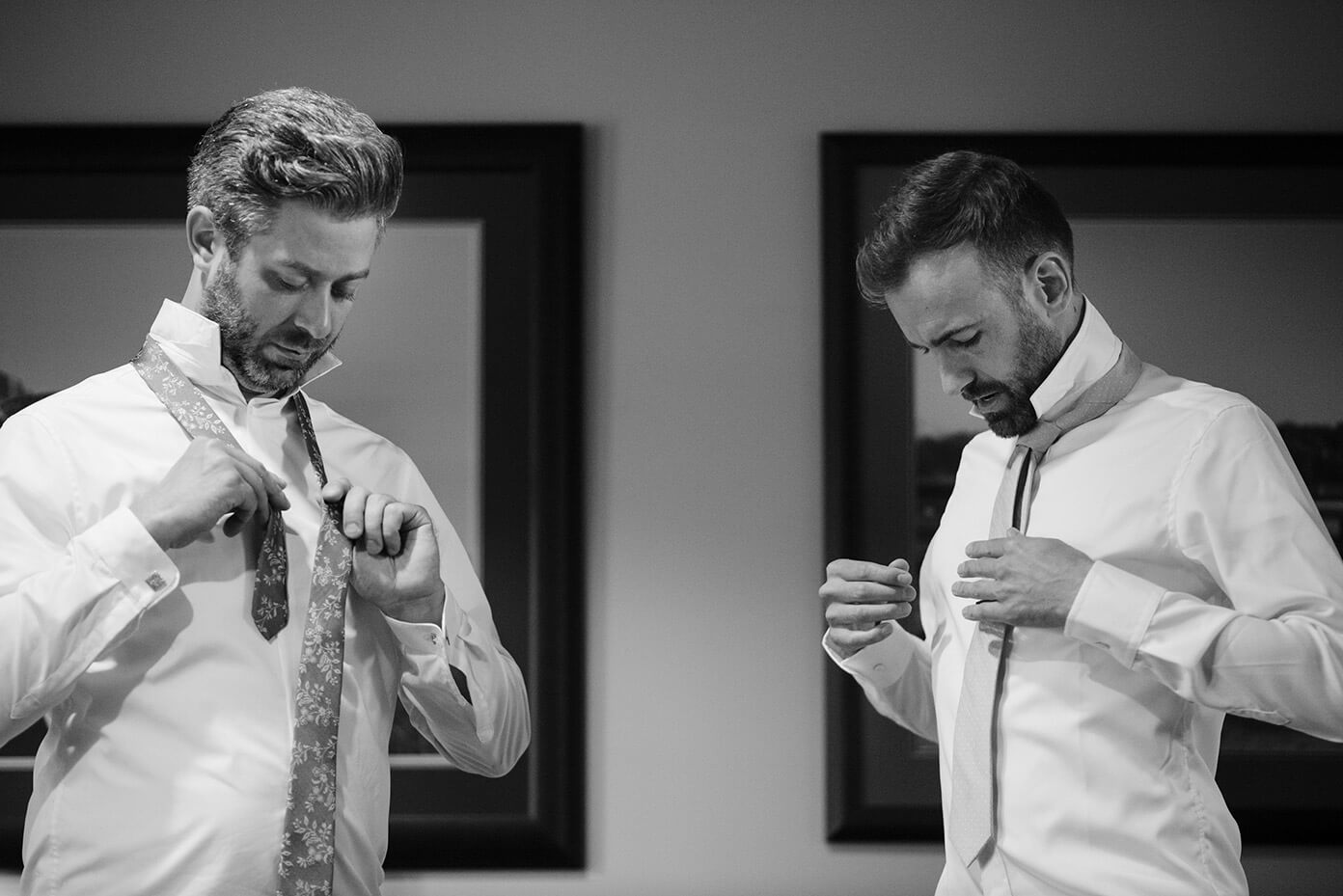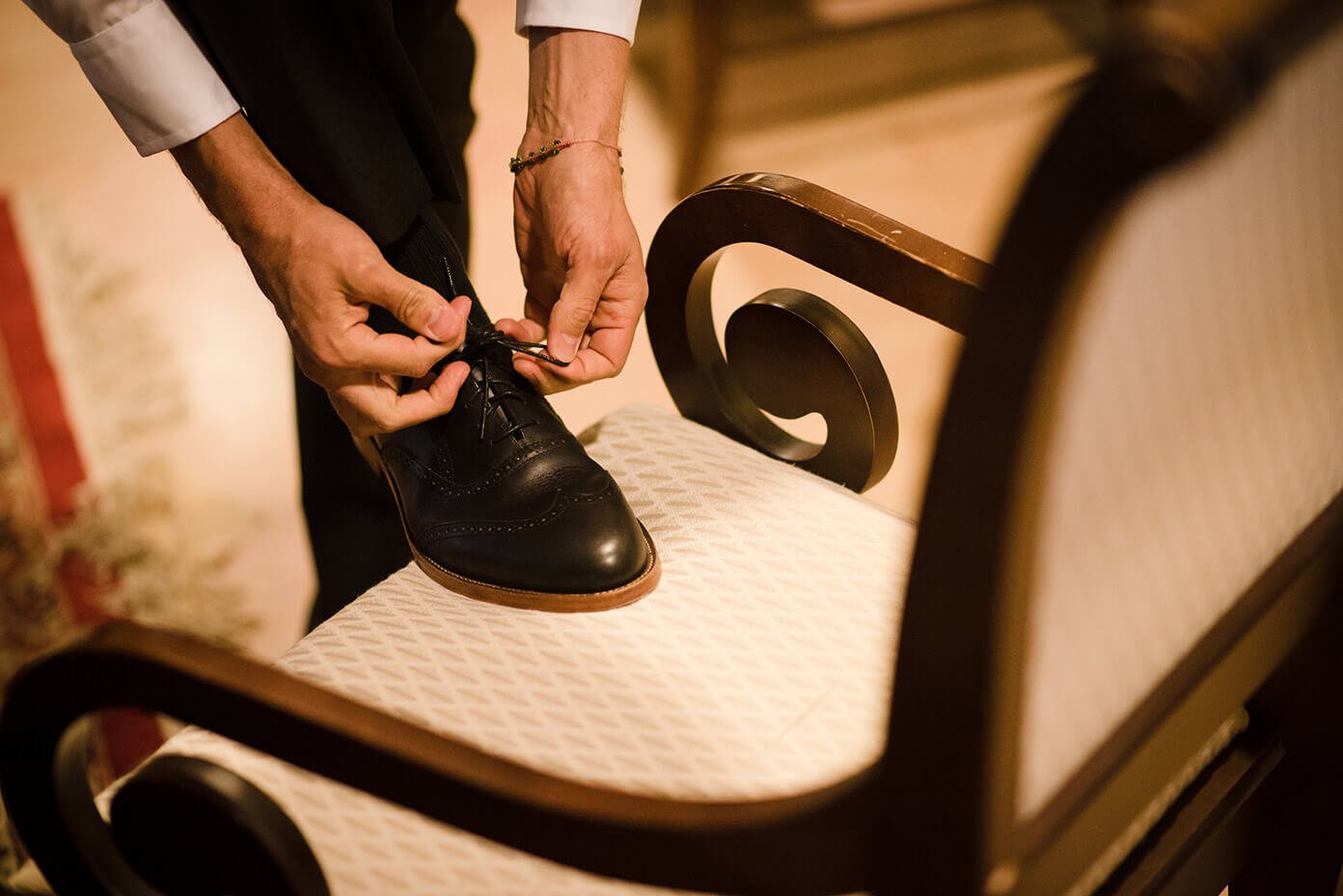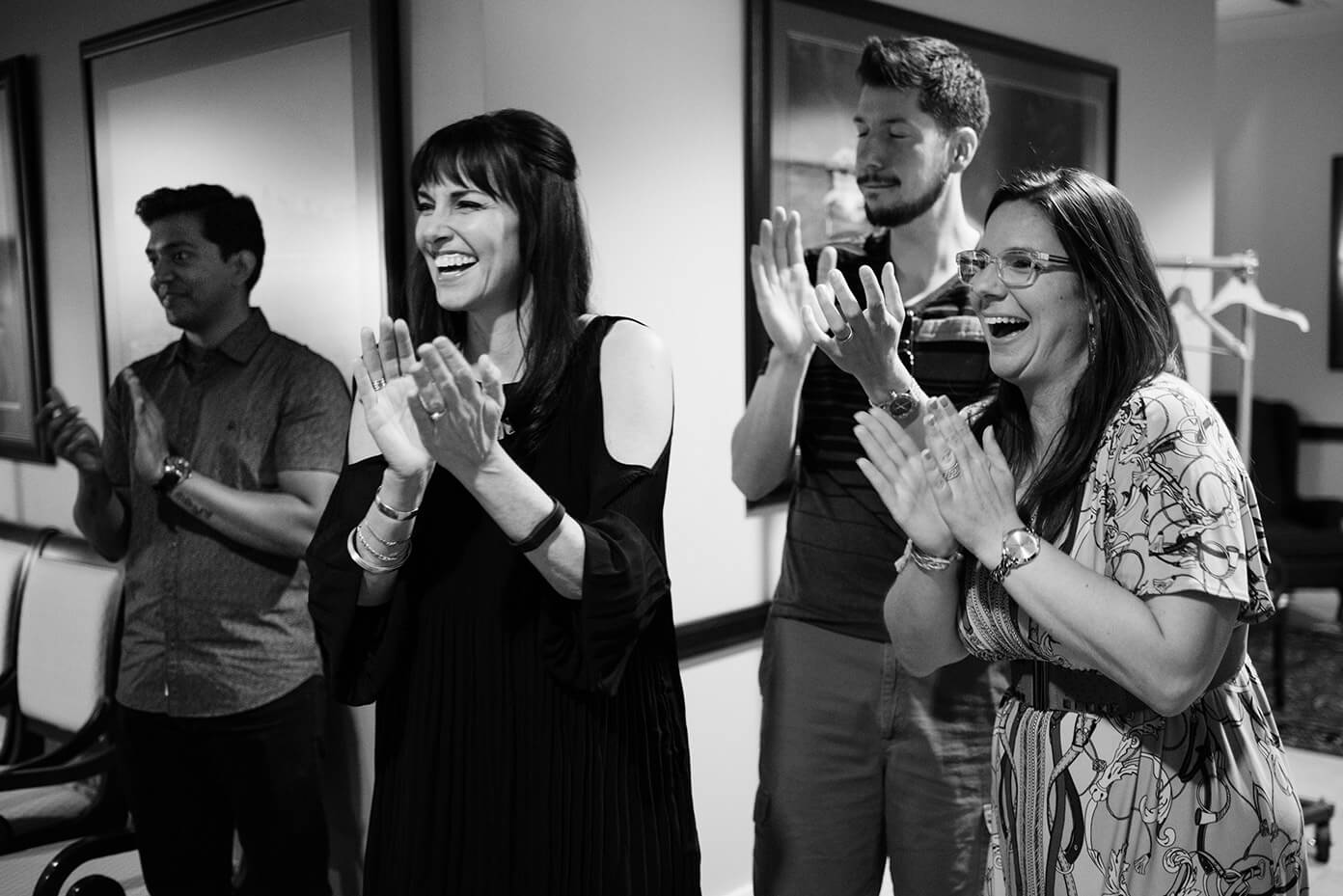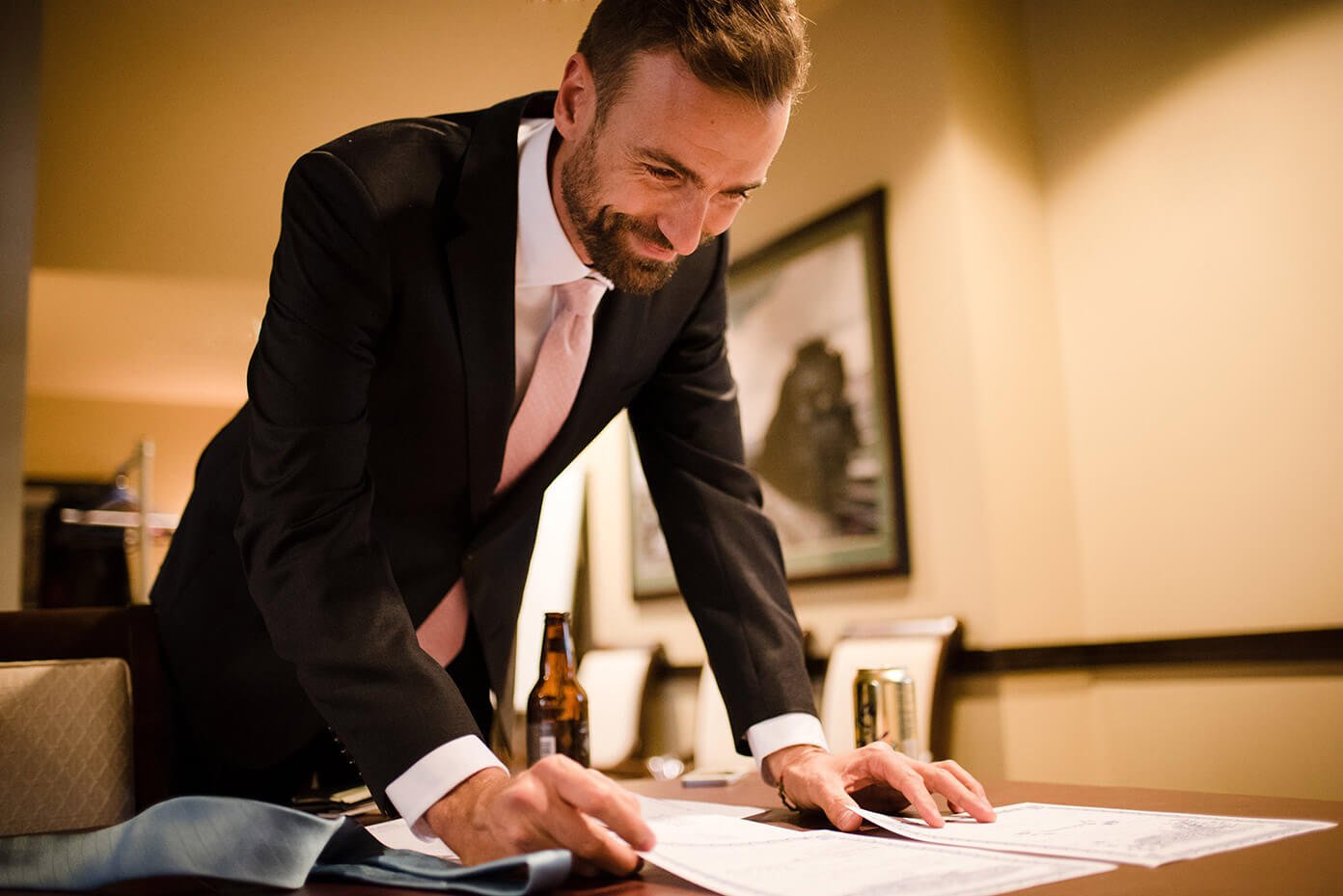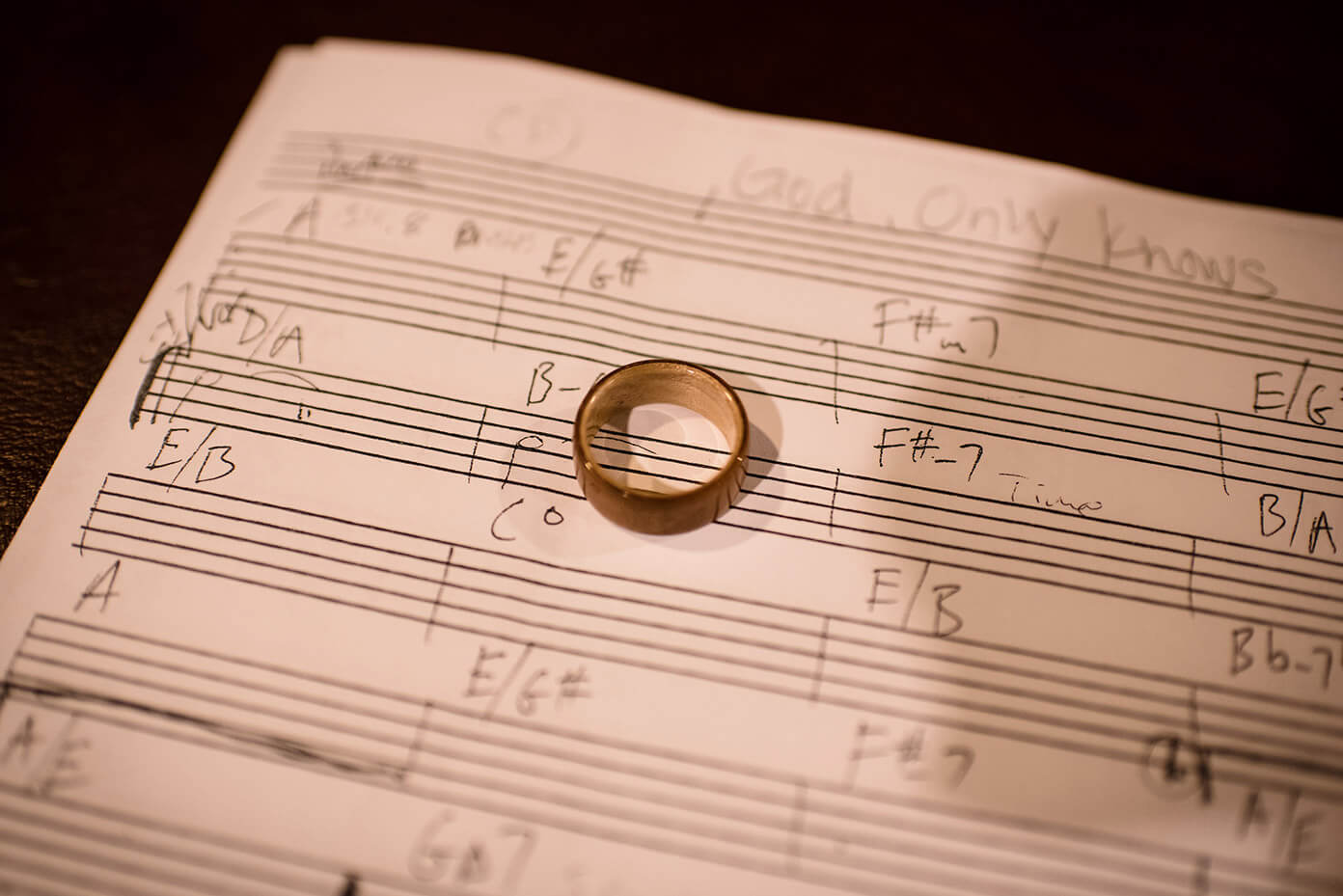 Then he pocketed his wedding ring, made from New Zealand kauri wood. (So beautiful, and we love that it will always remind us of his dad's homeland.)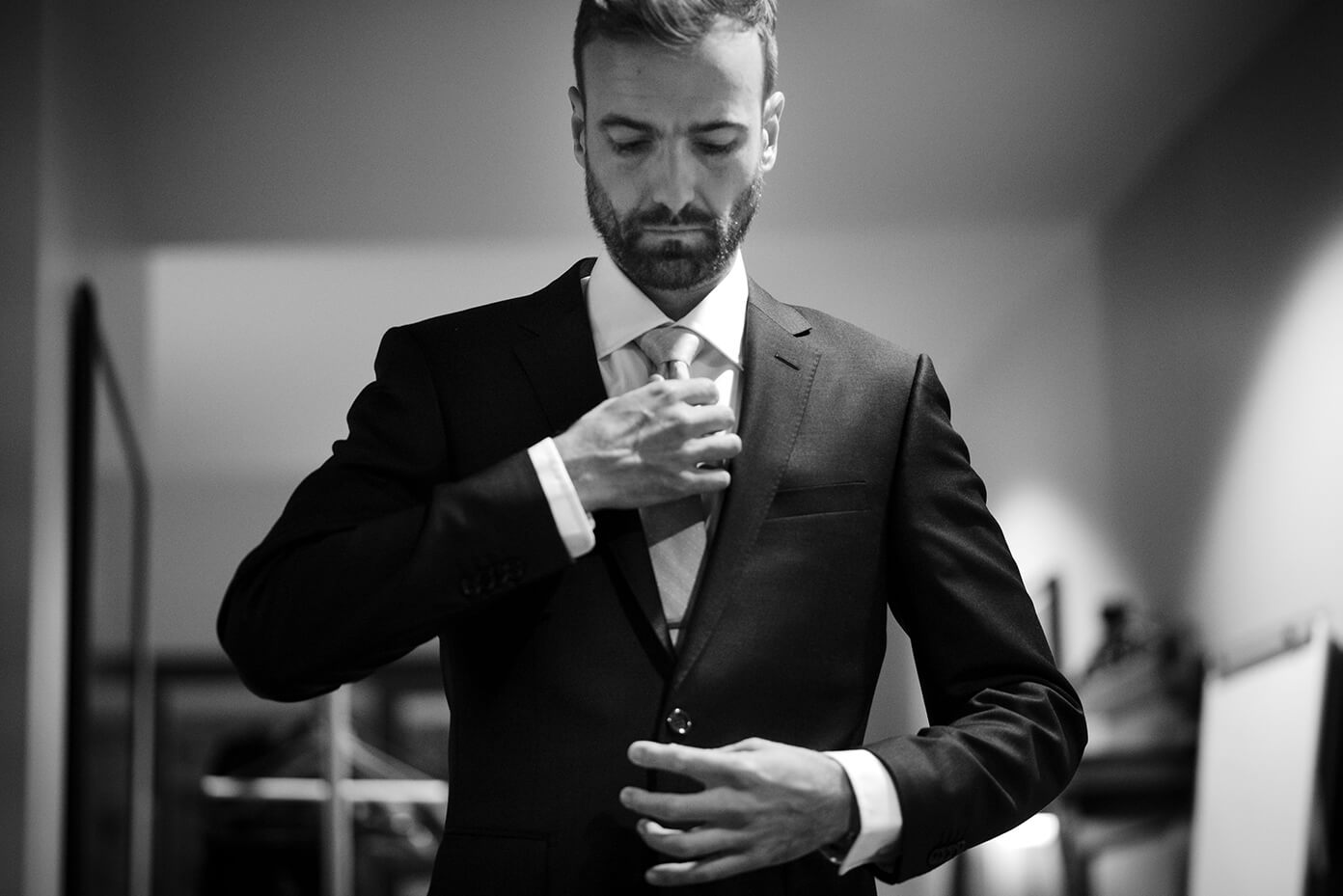 And then I finally got to see him.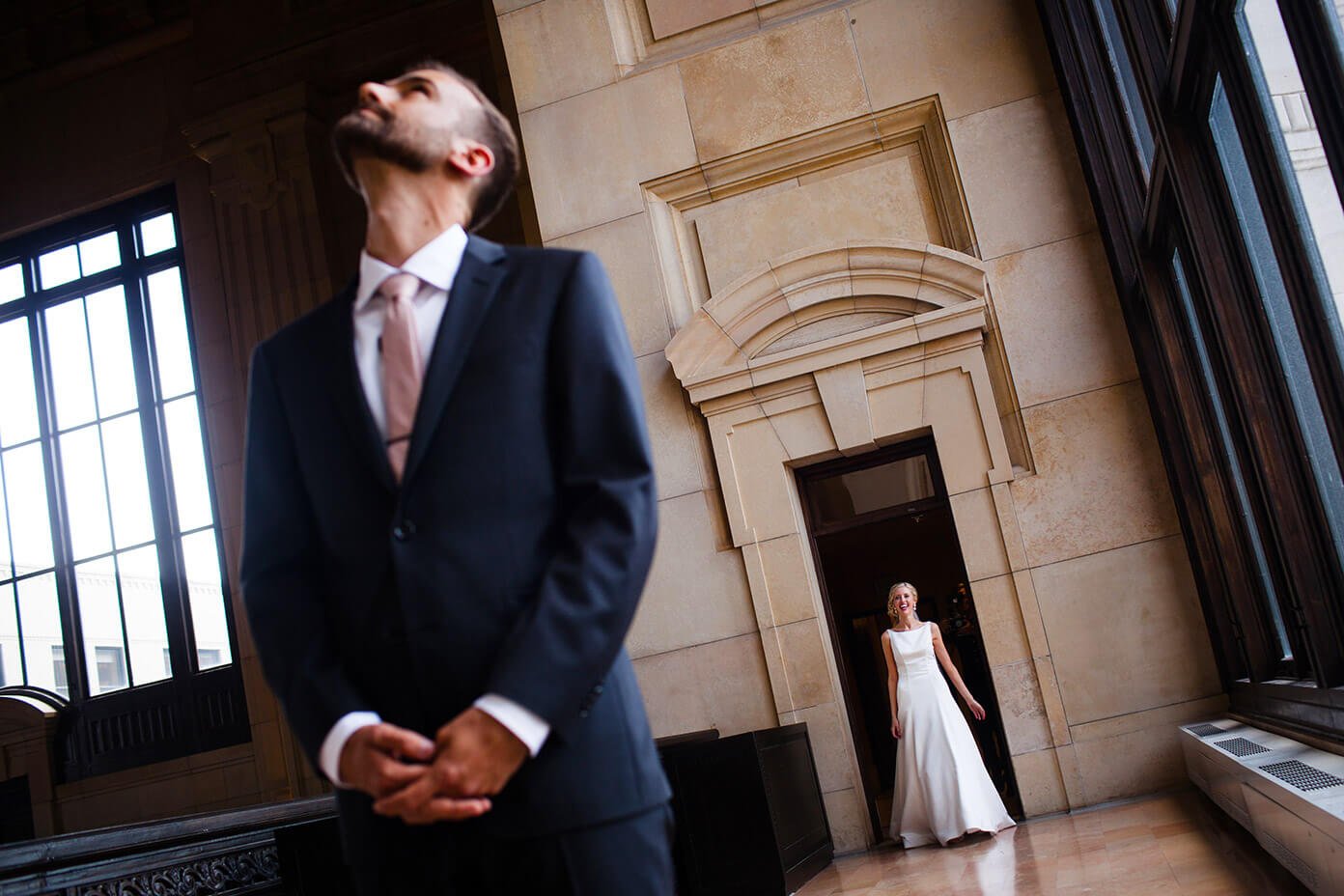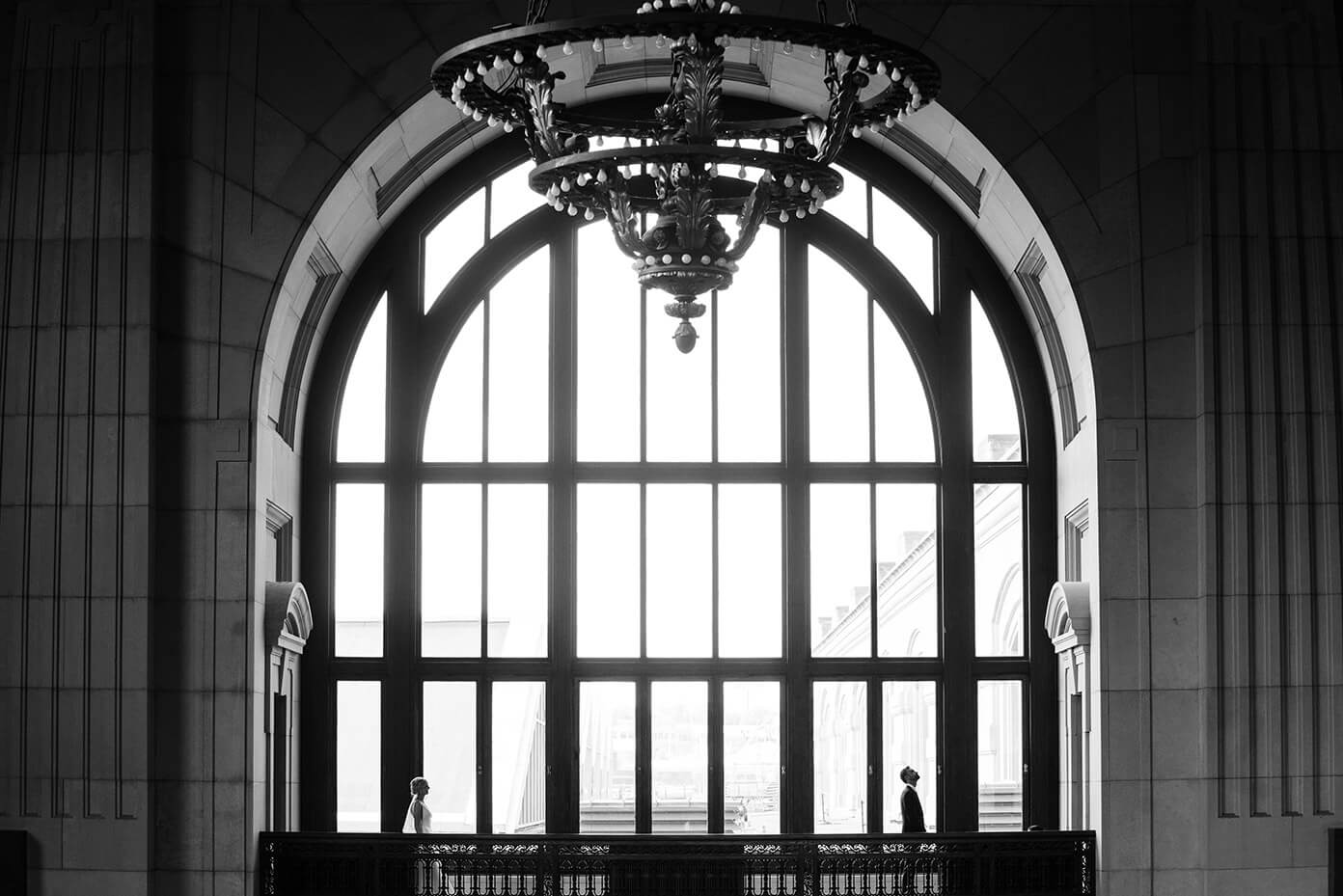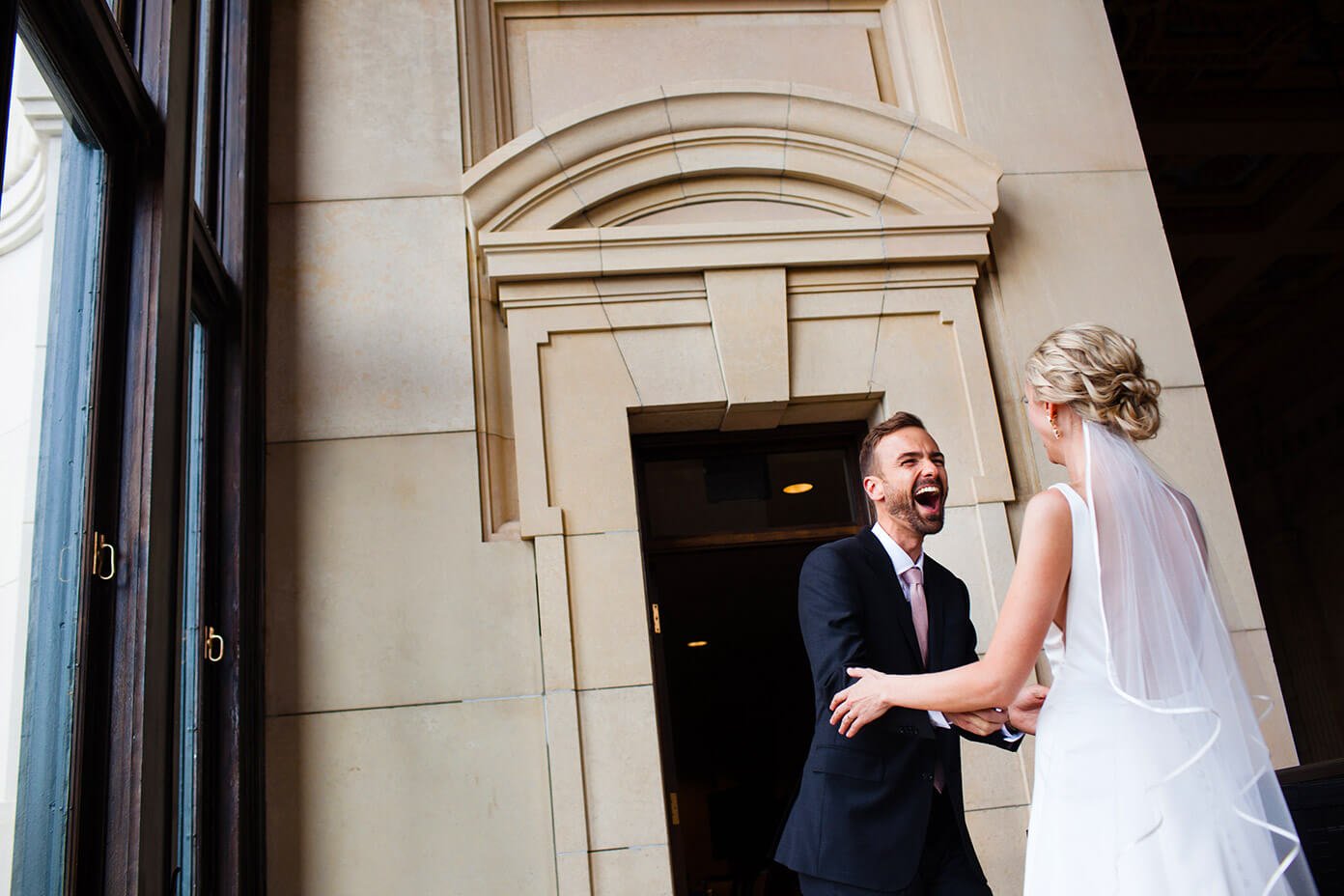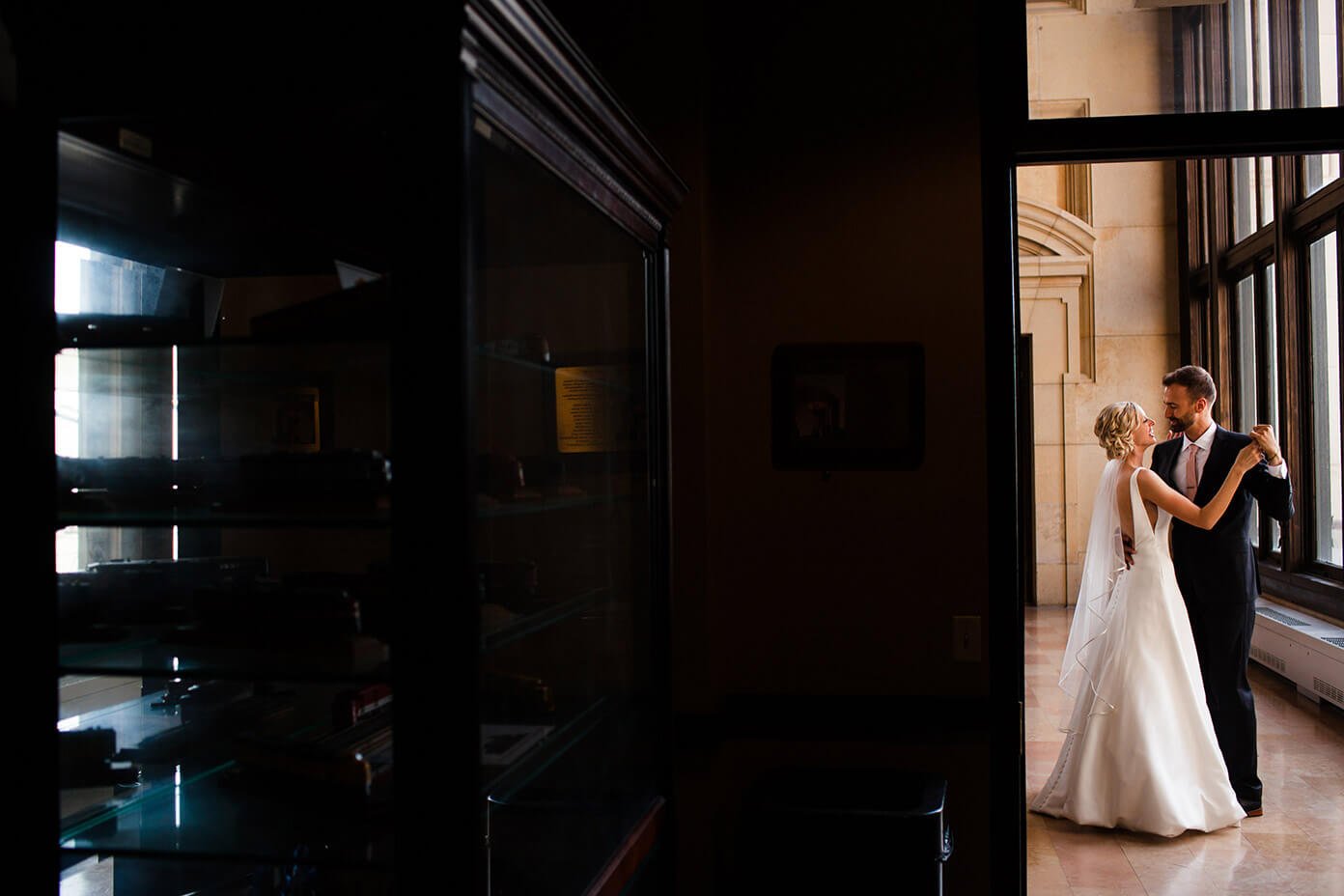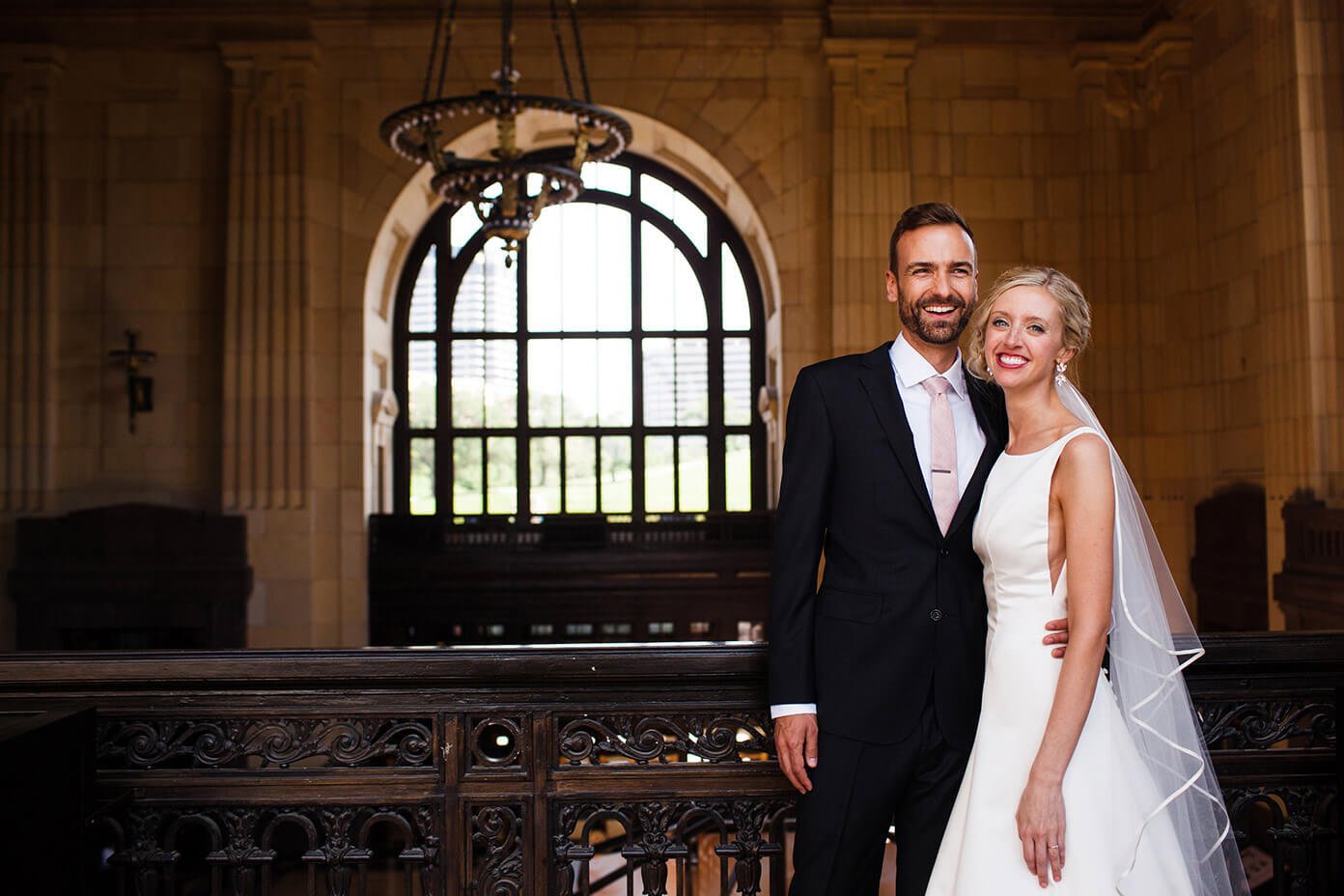 And I mean…talk about handsome. ? ? ?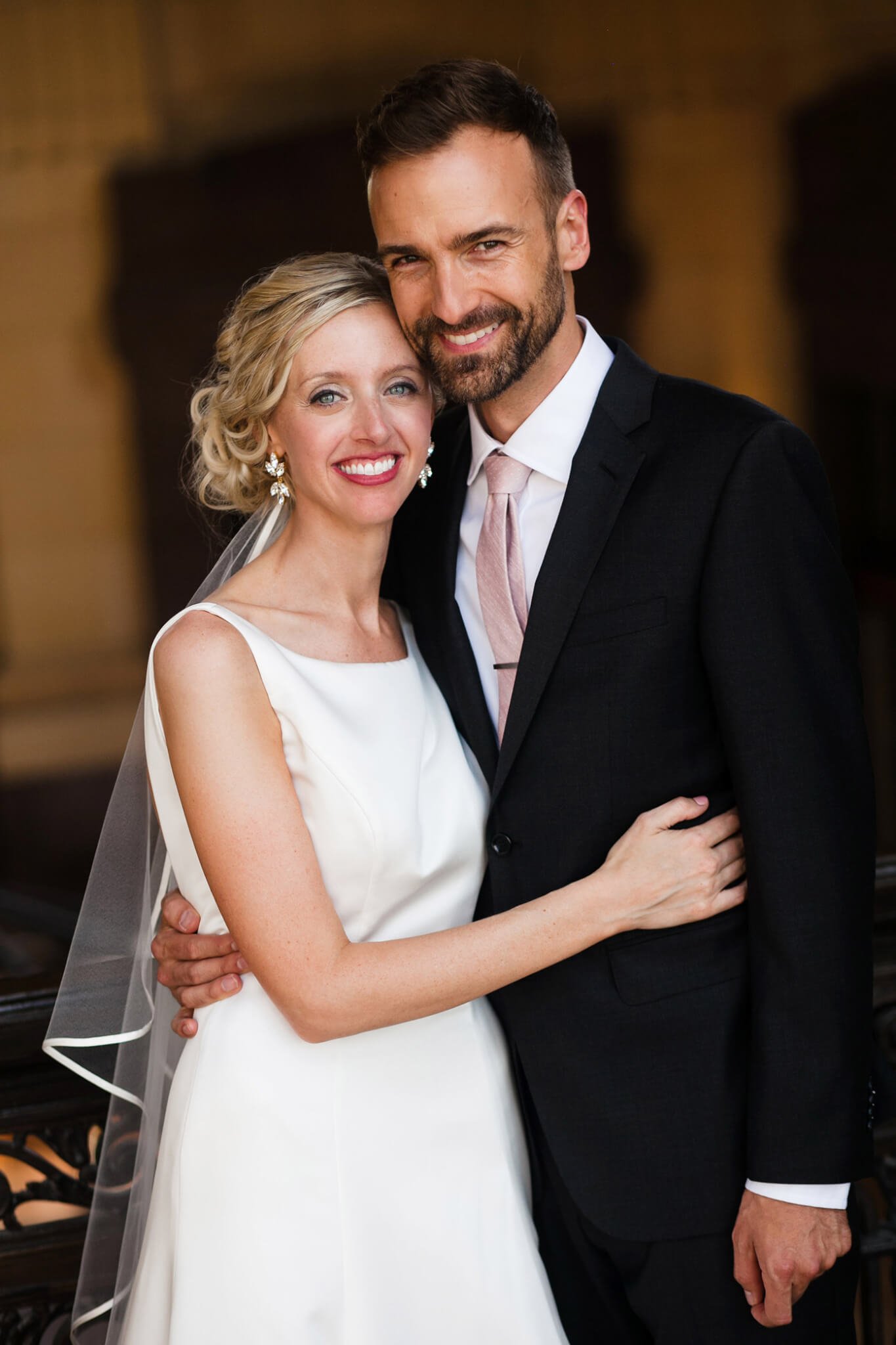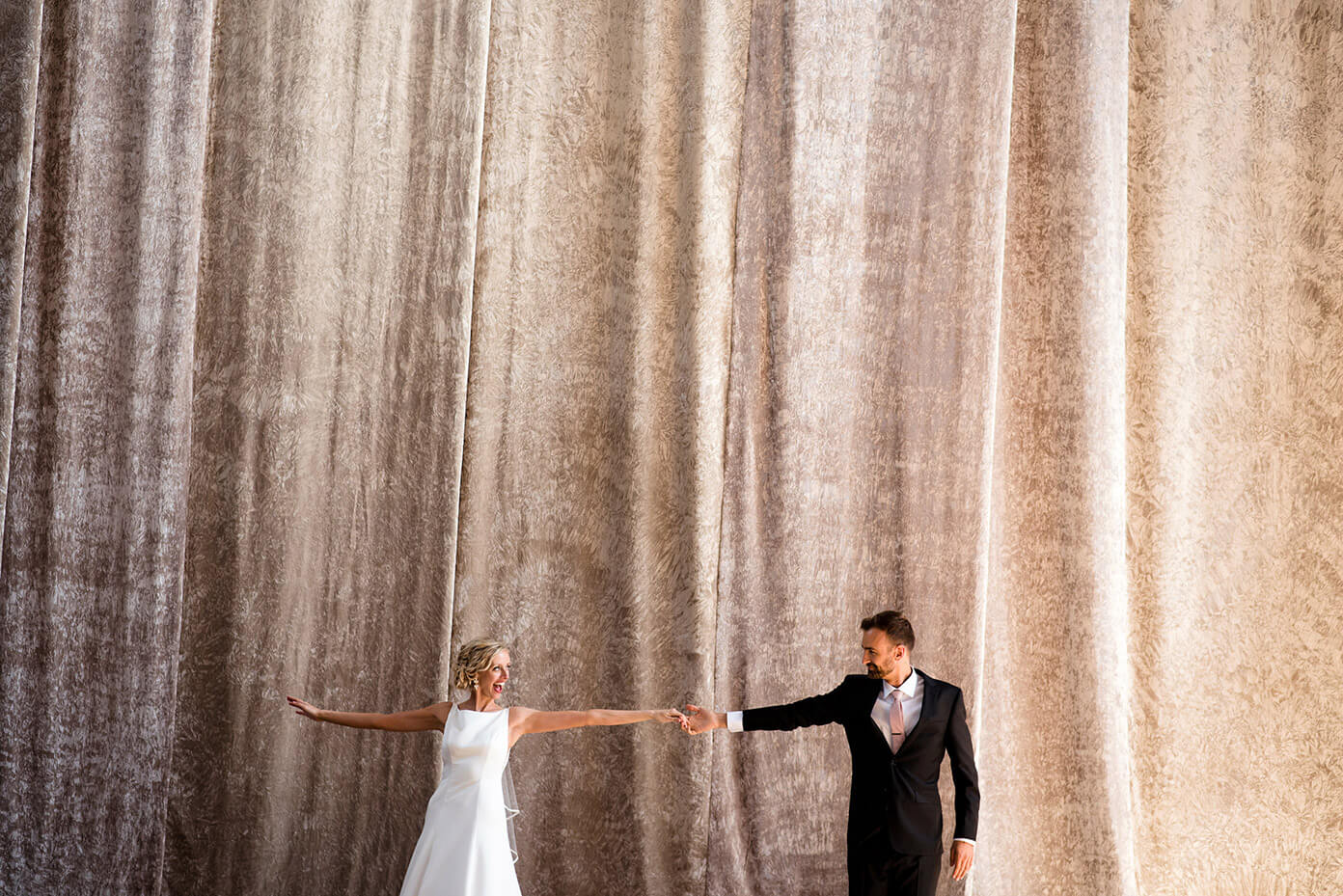 After taking some time just to ourselves for awhile, we went downstairs and finally got to see our venue too, where so many friends and family had been hard at work getting things ready for the day. It also felt so surreal to finally see all the details we had planned finally unfolding before our eyes. But man, the place looked great.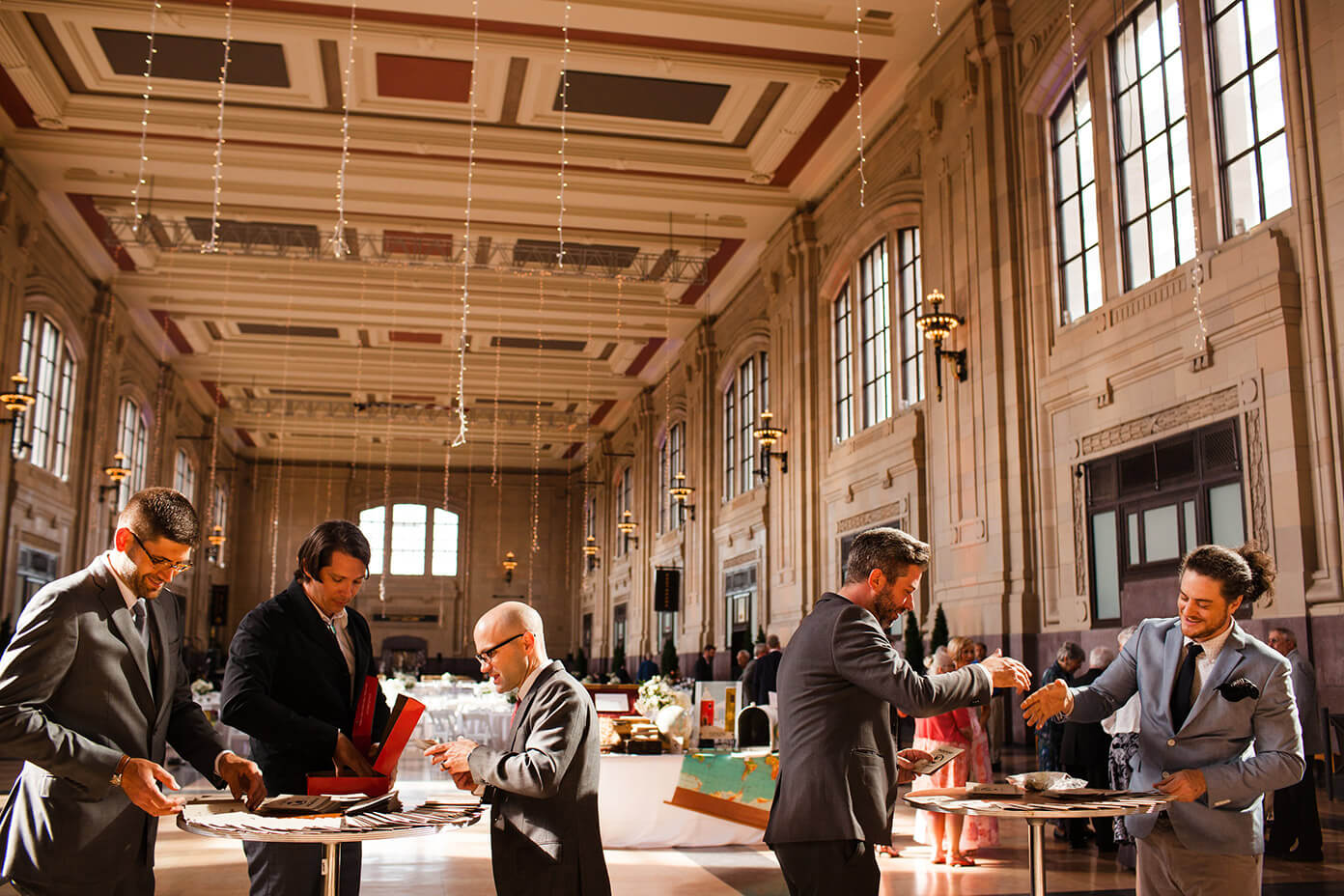 And so did our beautiful family!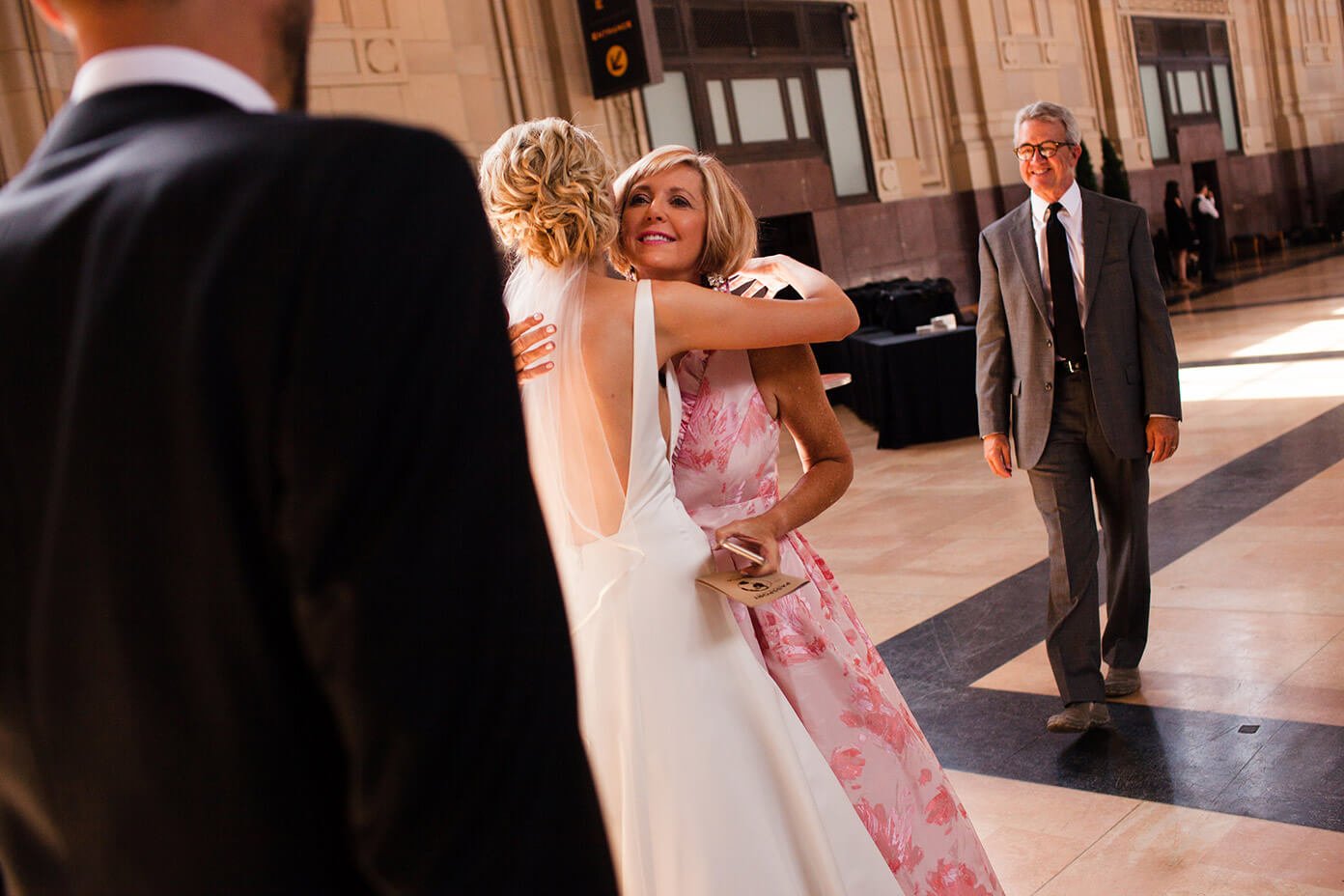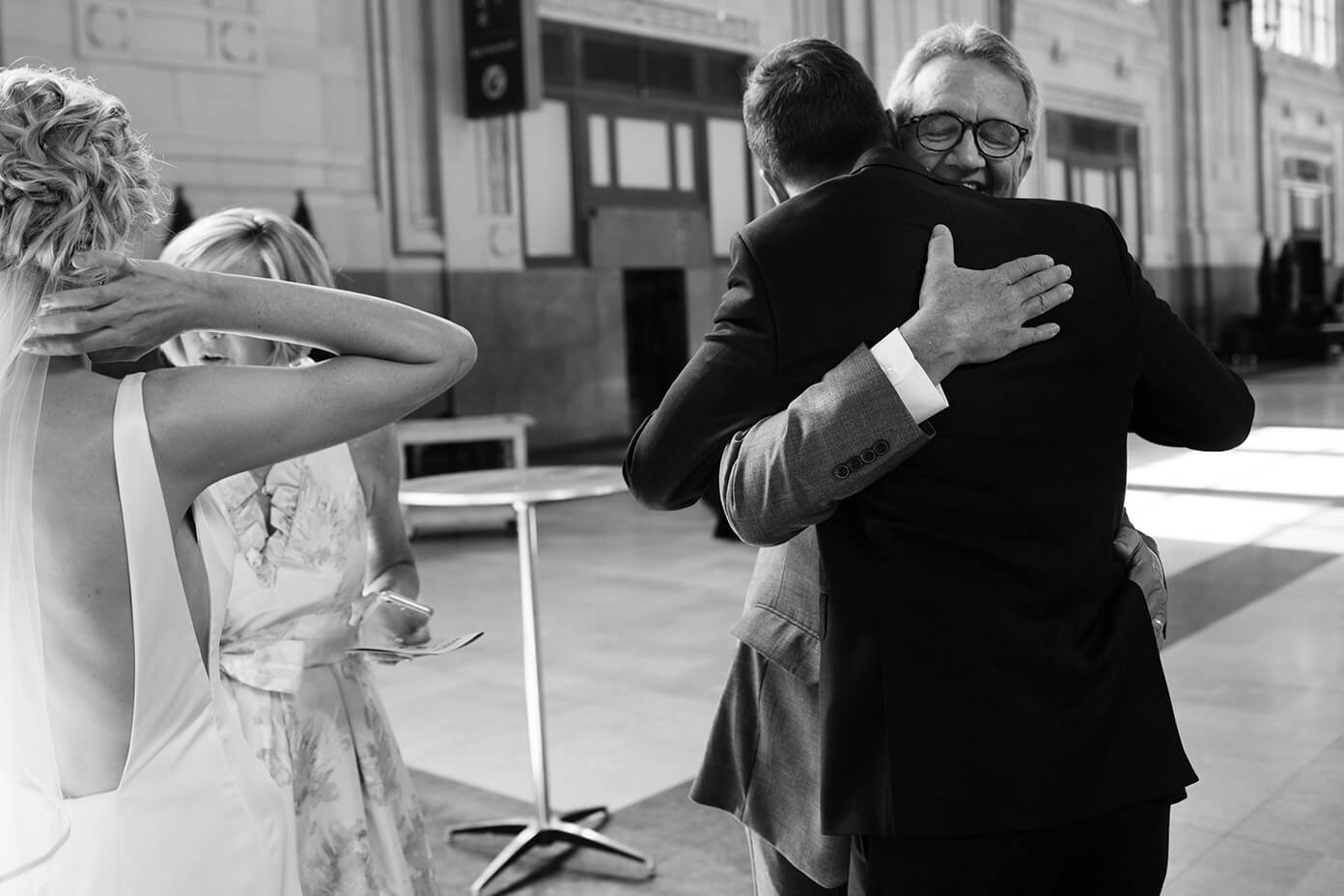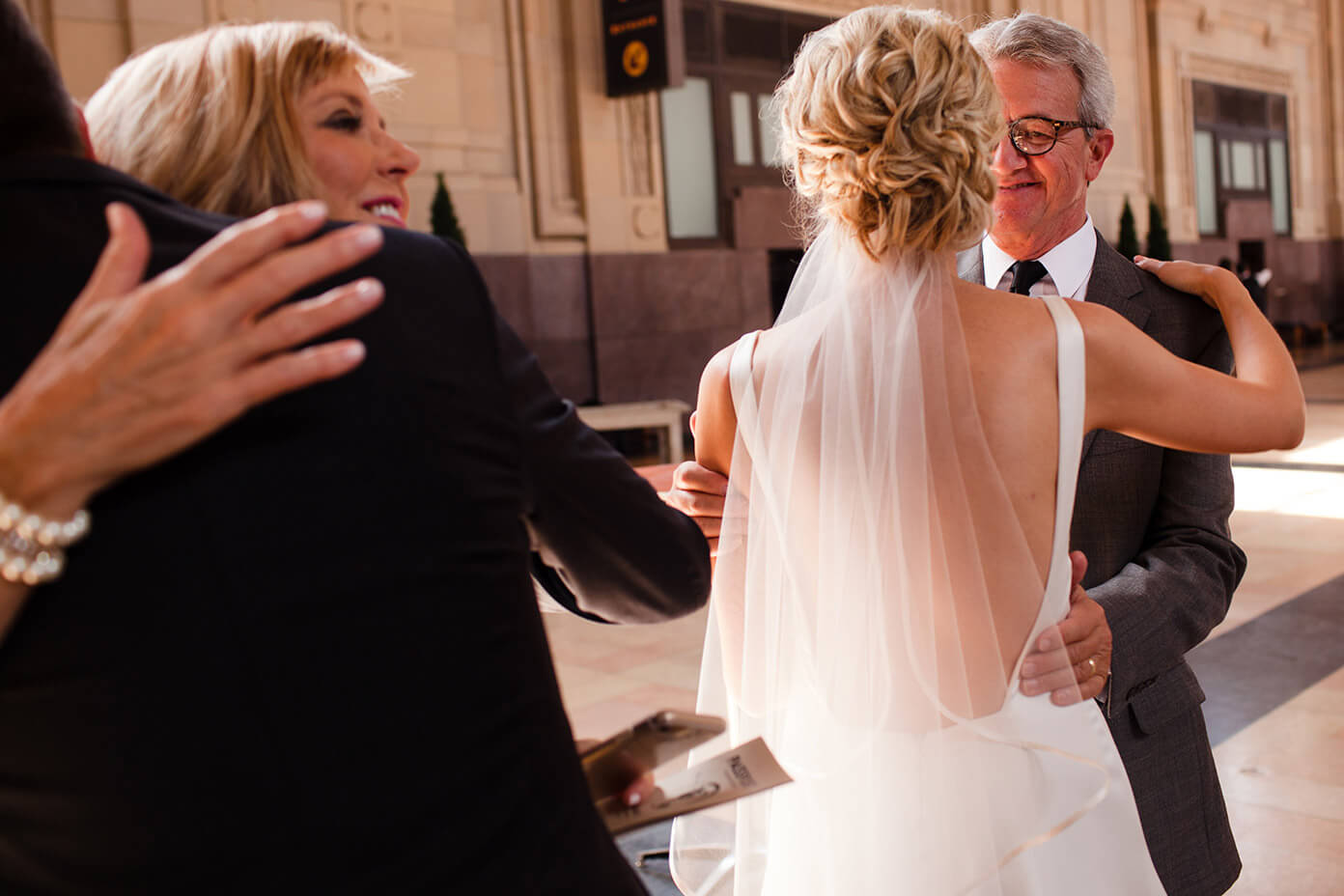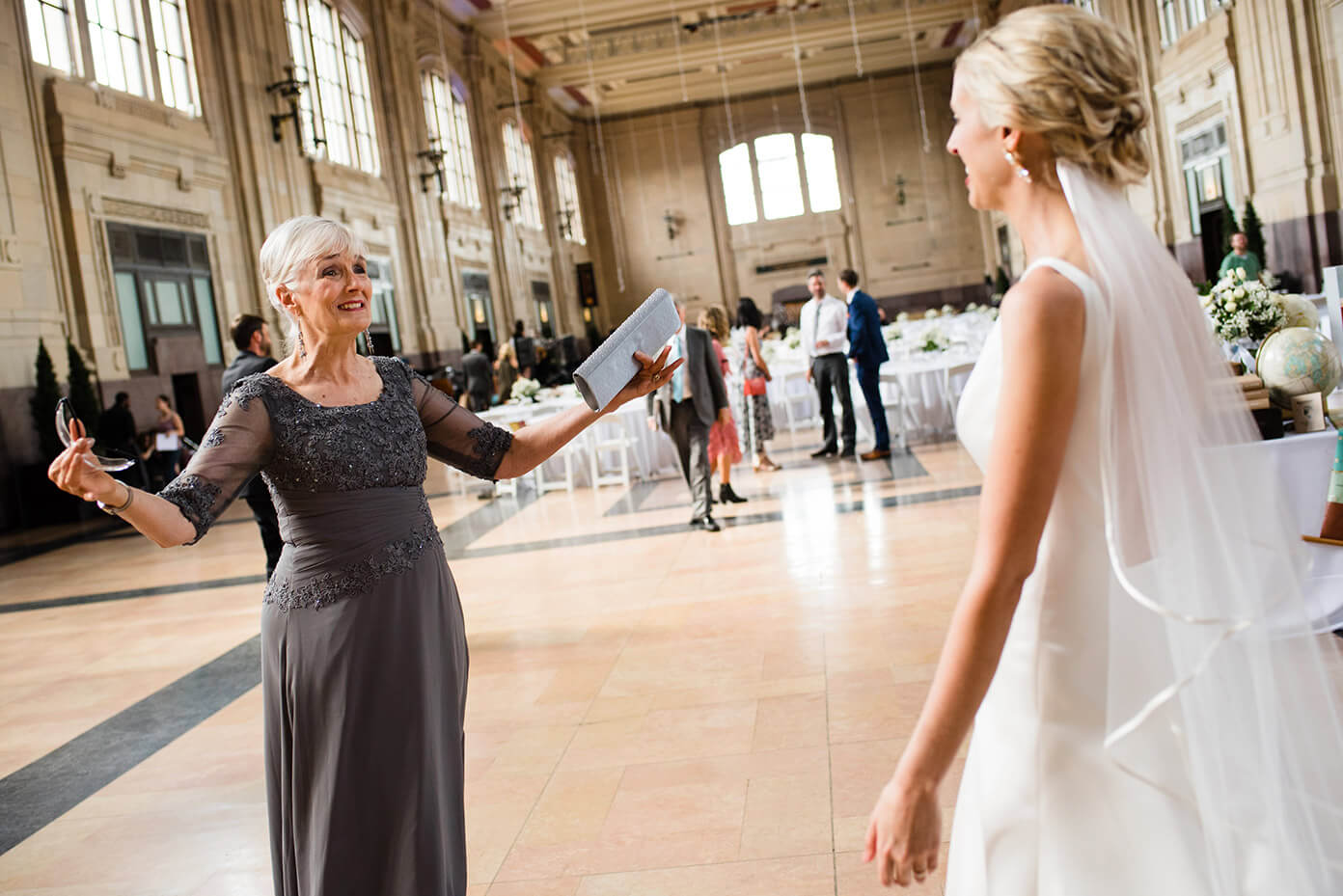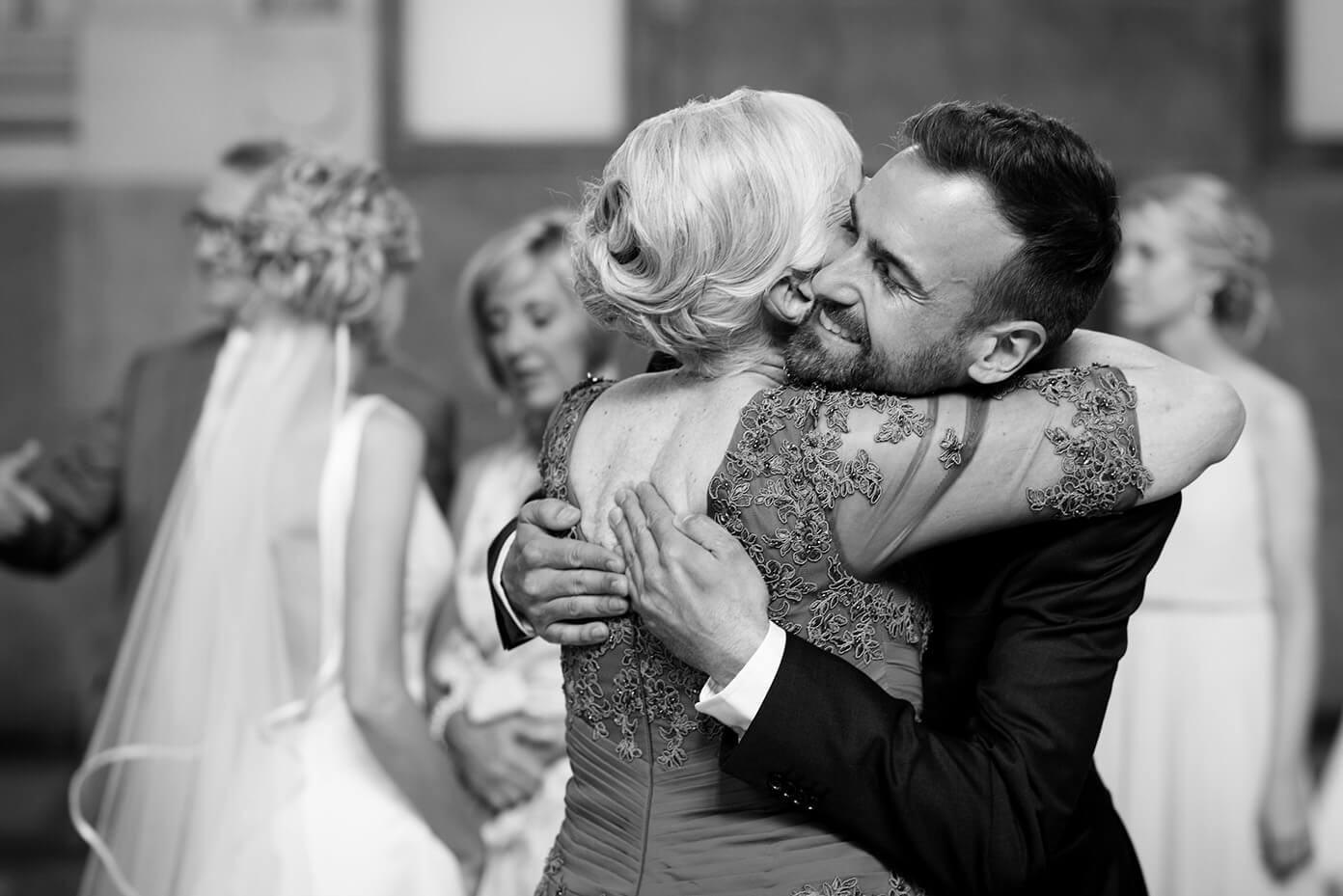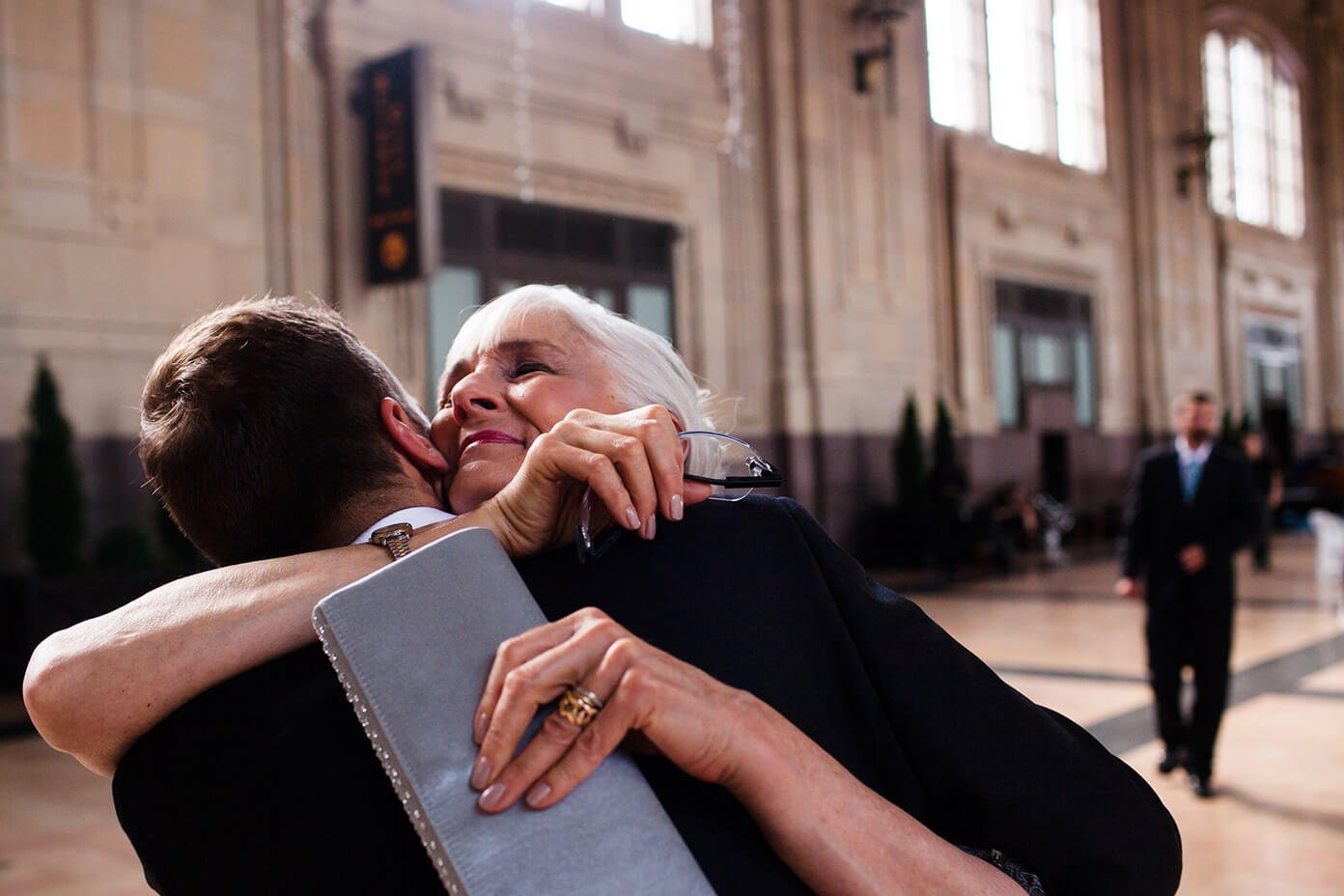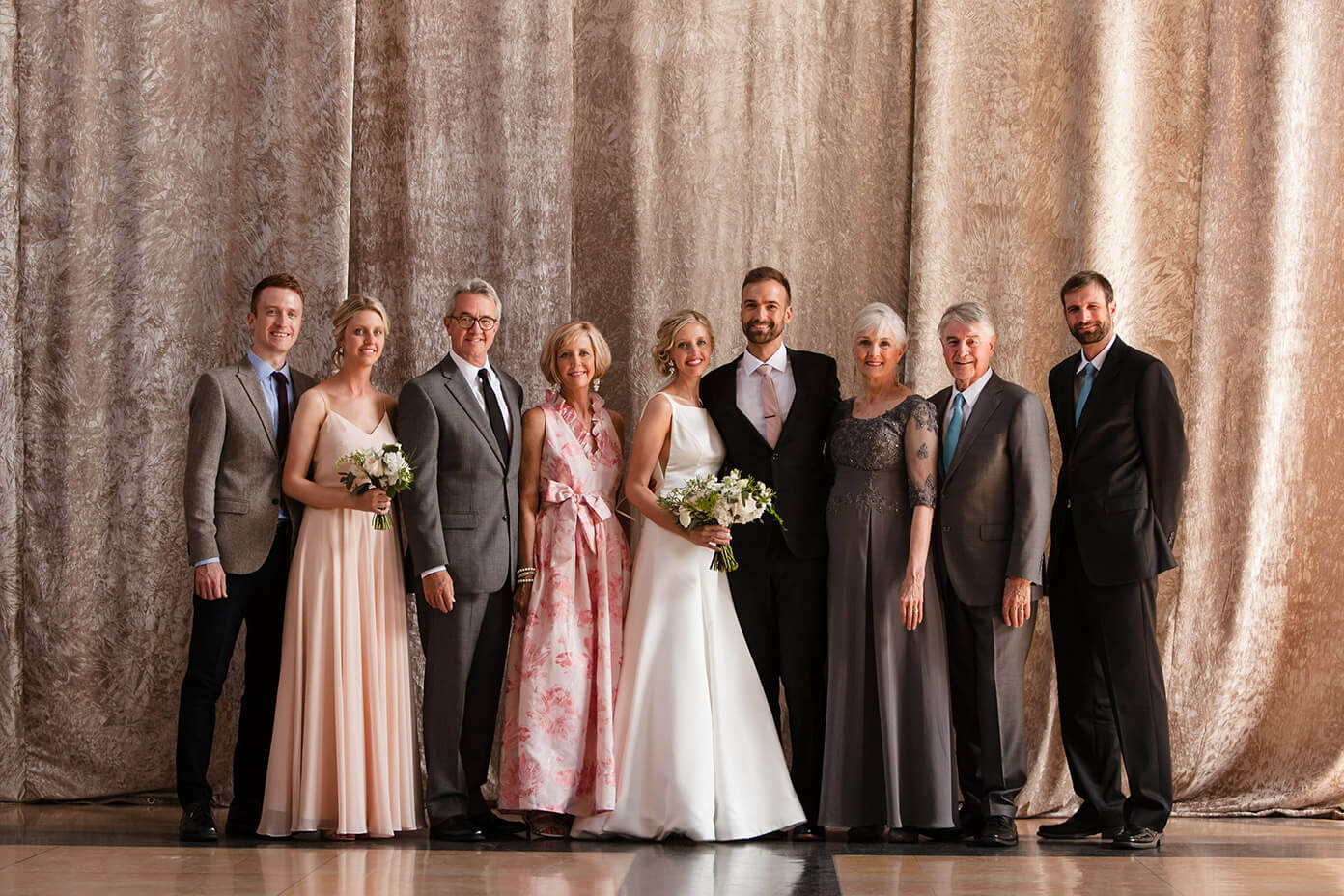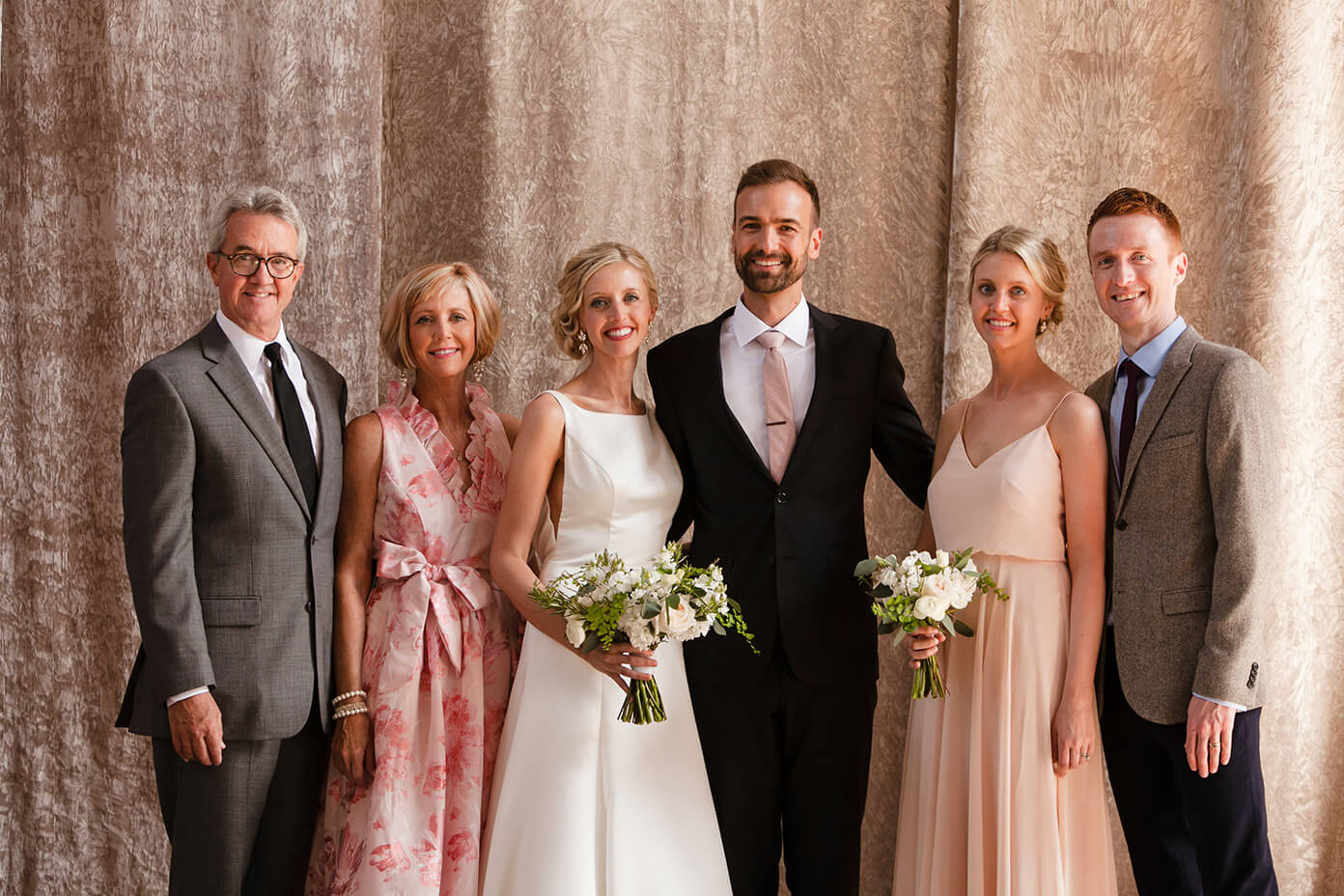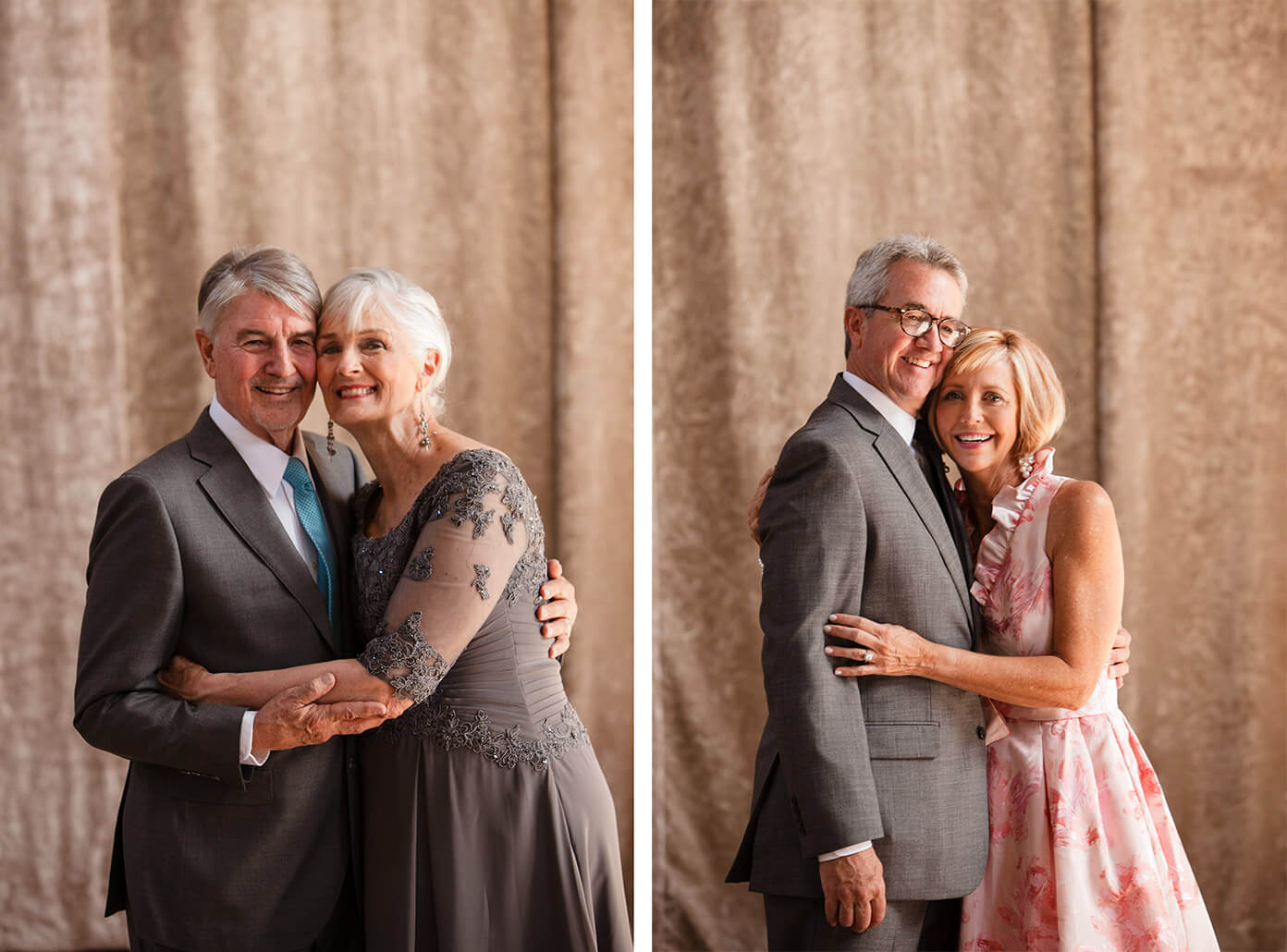 …and our adorable flower girl, Lincoln. We love this sweet girl so much. And as you'll see tomorrow, she officially stole everyone's hearts at the wedding about an hour after this photo.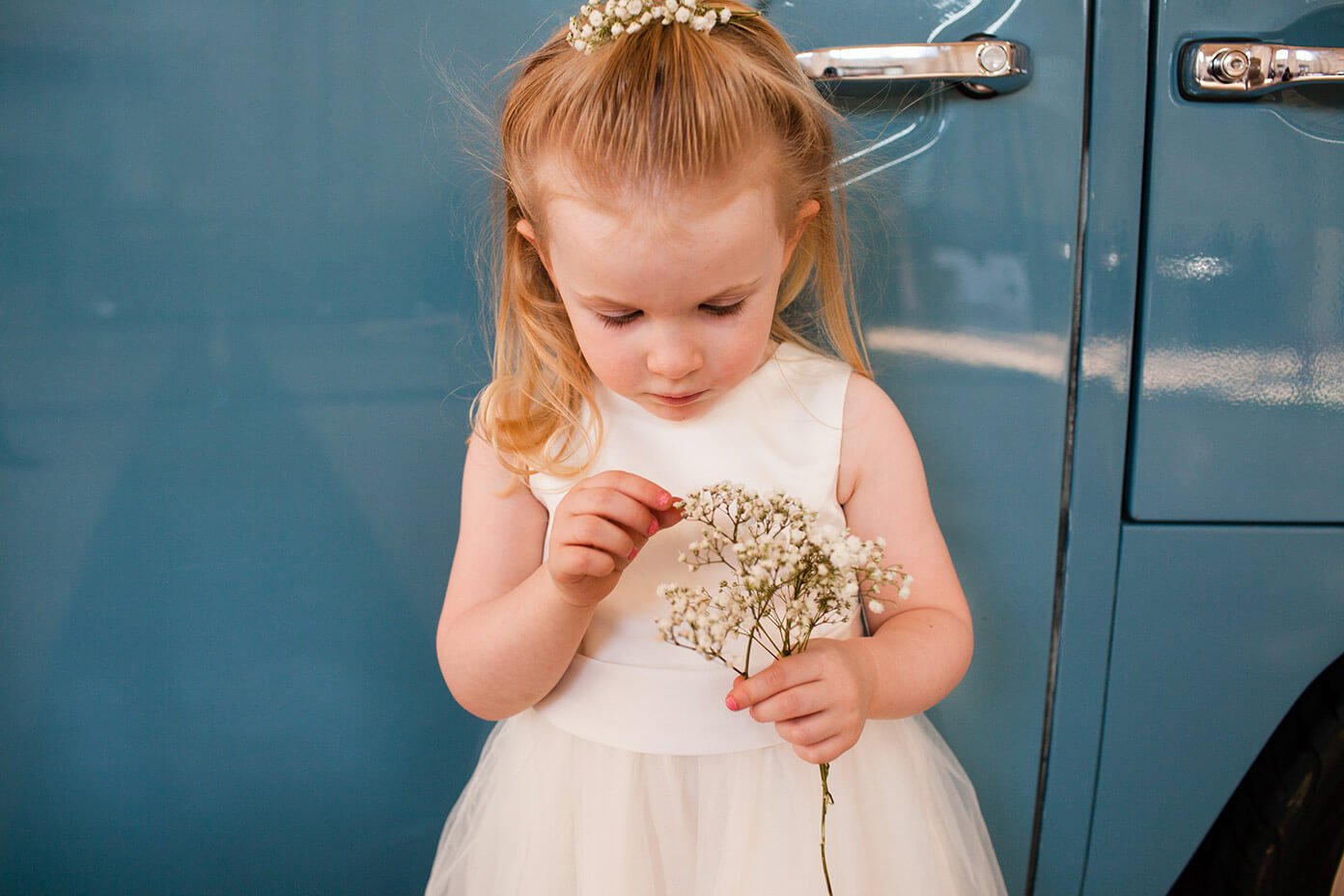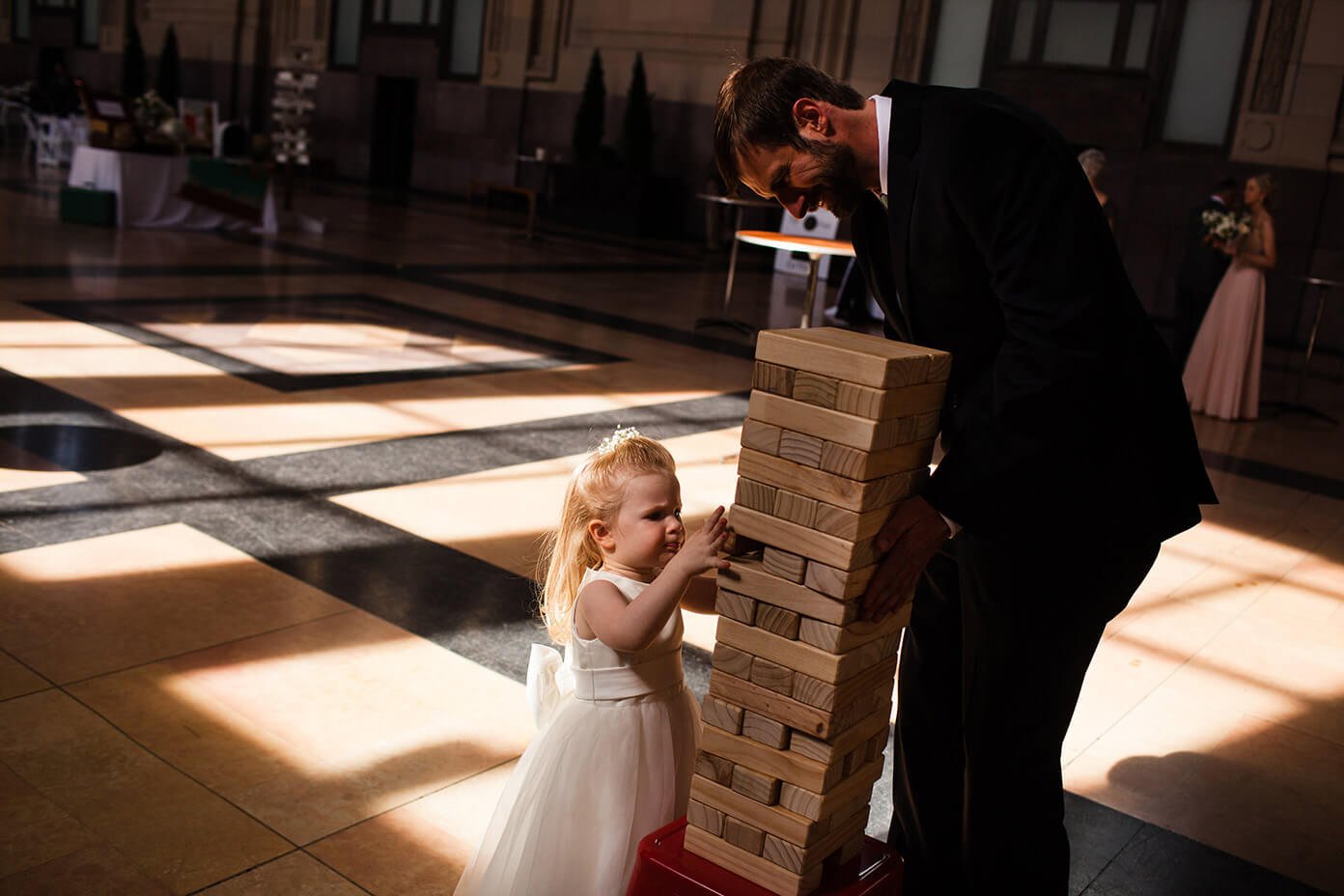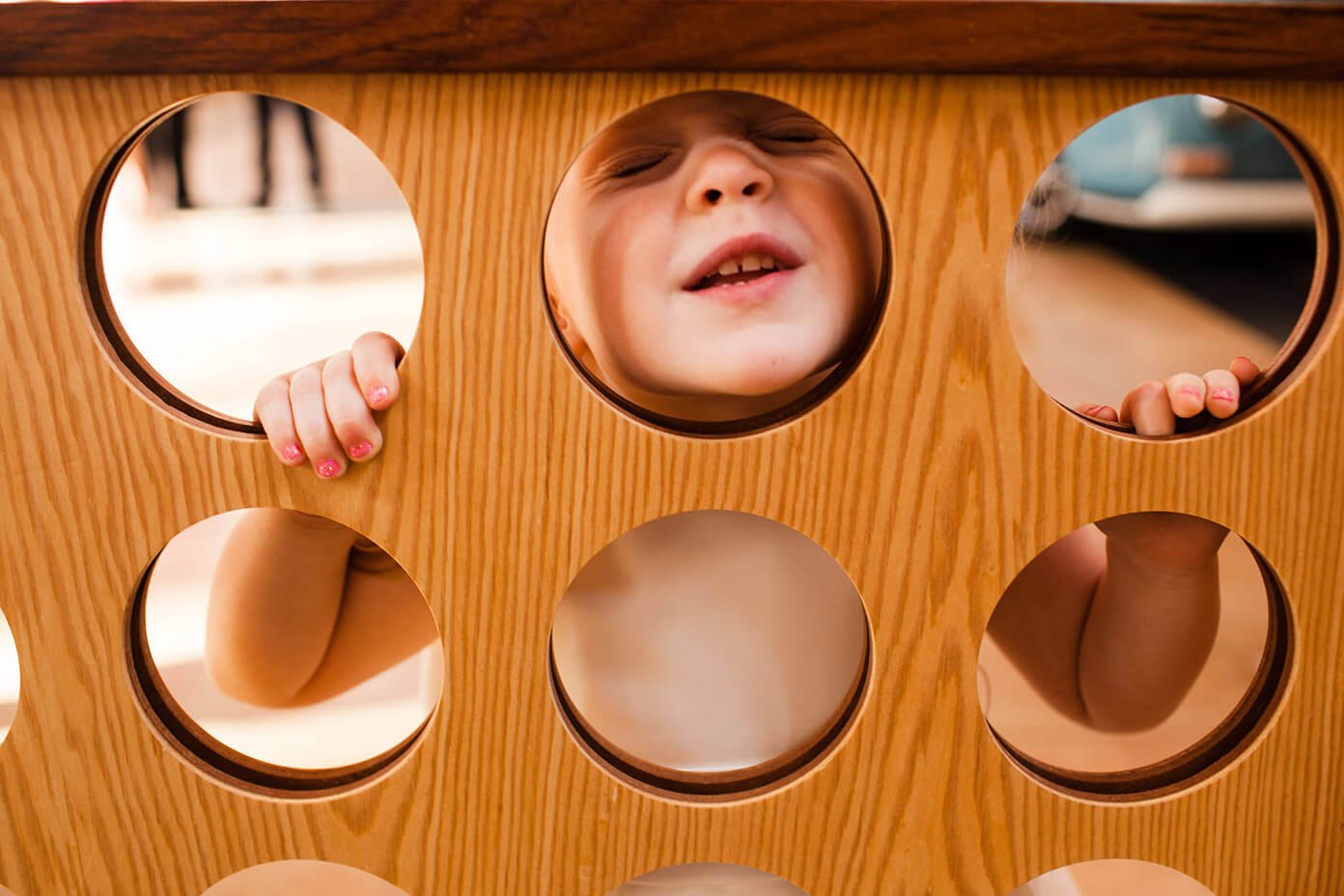 Unfortunately, the biggest disappointment of the day was that my chronic back problems decided to flare up literally an hour before the wedding while we were taking pictures. Within minutes, the pain escalated so badly that I had to bow out of photos and sit down until the ceremony, which felt so, so discouraging. My amazing, amazing soon-to-be-husband stayed right by my side, though, and reassured me that things were going to be ok. Then proceeded to spend the full remaining hour until the wedding massaging all of the muscles in my back that had completely seized up.
I couldn't believe that — of all the times in the world — this had to be the moment that my back pain decided to flare up. But all of our friends and family were so supportive, and casually moved our hang to a room with lots of chairs where we could sit and relax until the ceremony, and brought us snacks and water and coffee. And once again, I couldn't have been more thankful for all of them. (And that marathon back rub that Barclay so generously gave me, amazing.)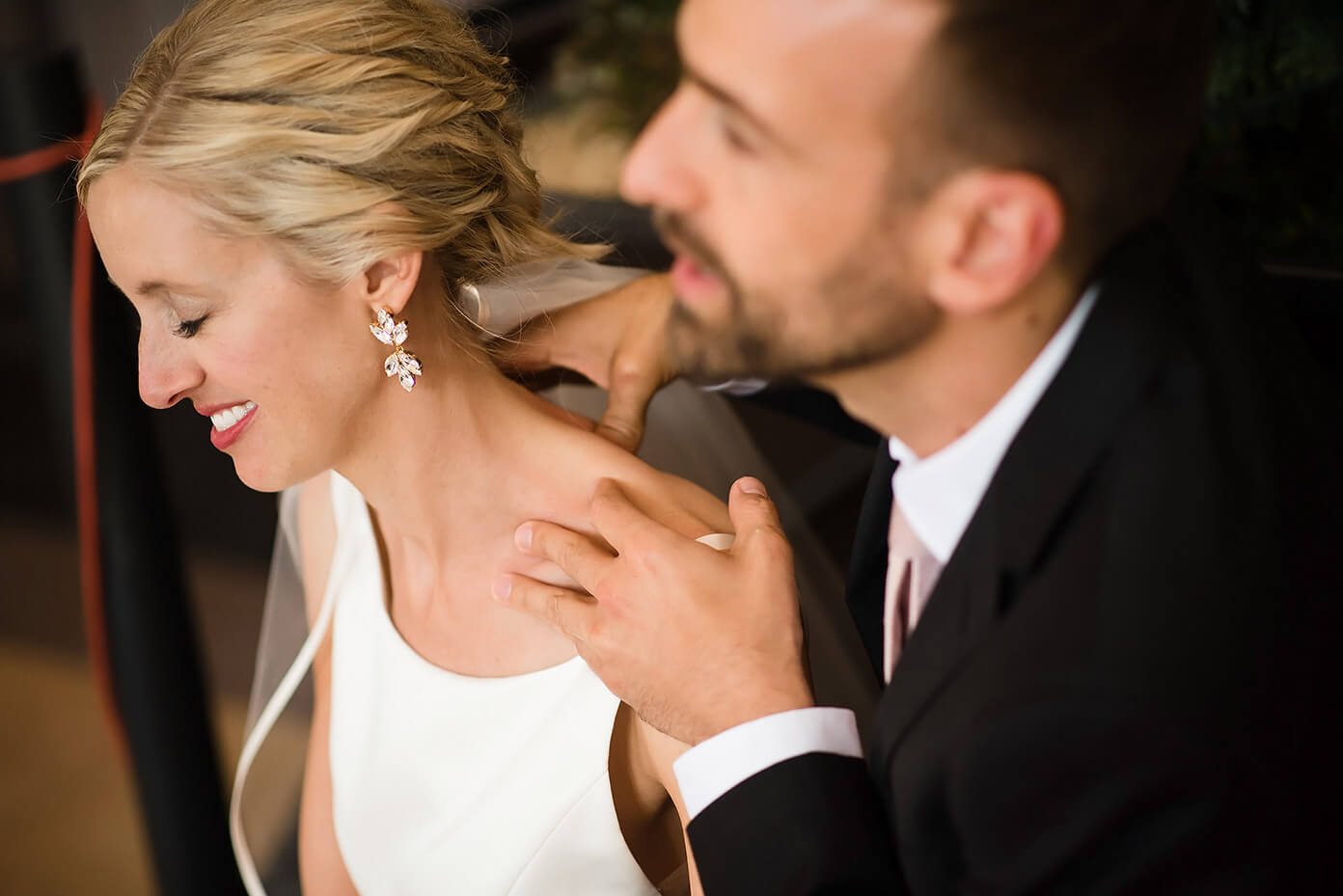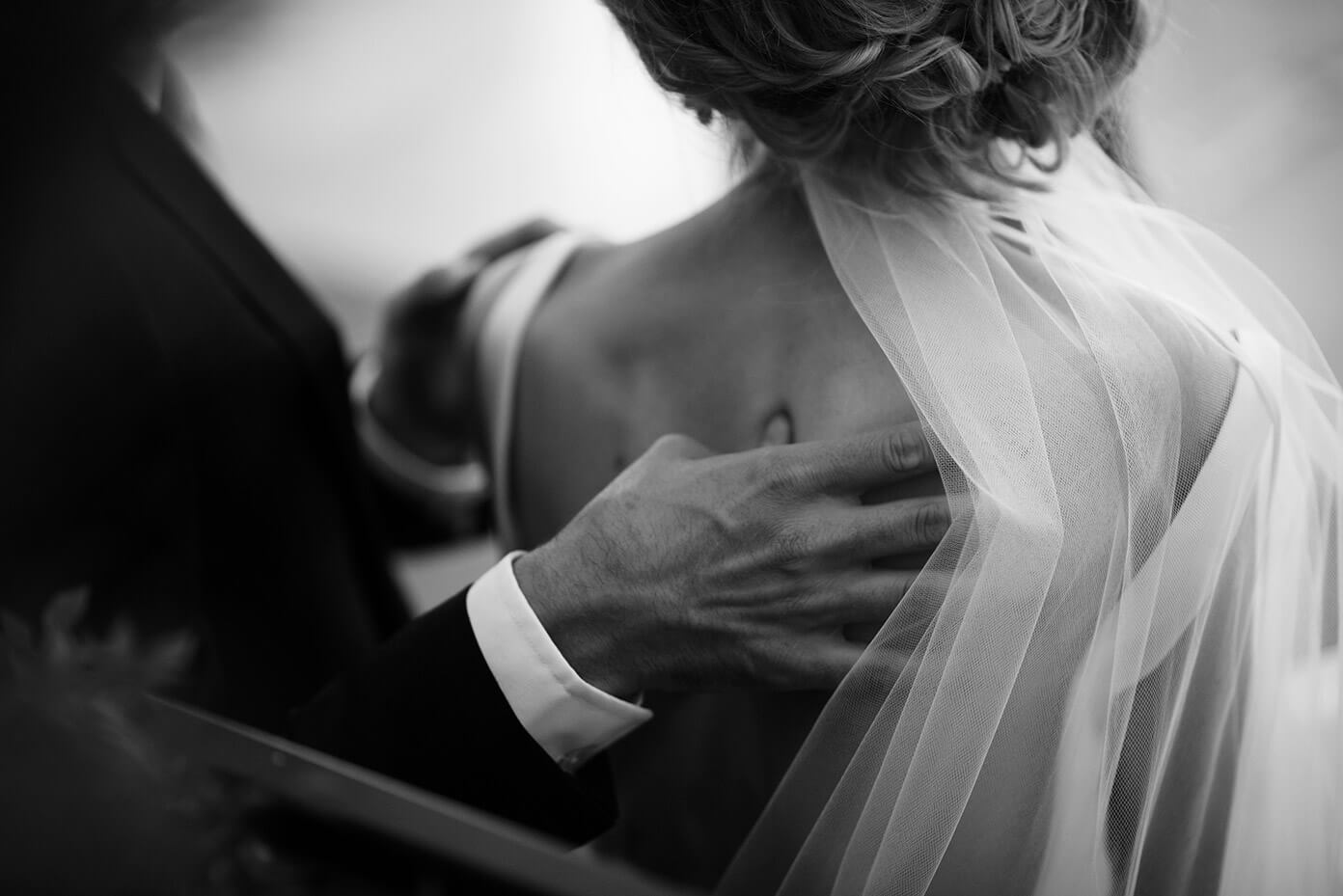 That final hour also ended up being the first time all day that I'd really had a pause to check my phone, and we had a blast looking at all of the Instagrams and texts from people arriving into town.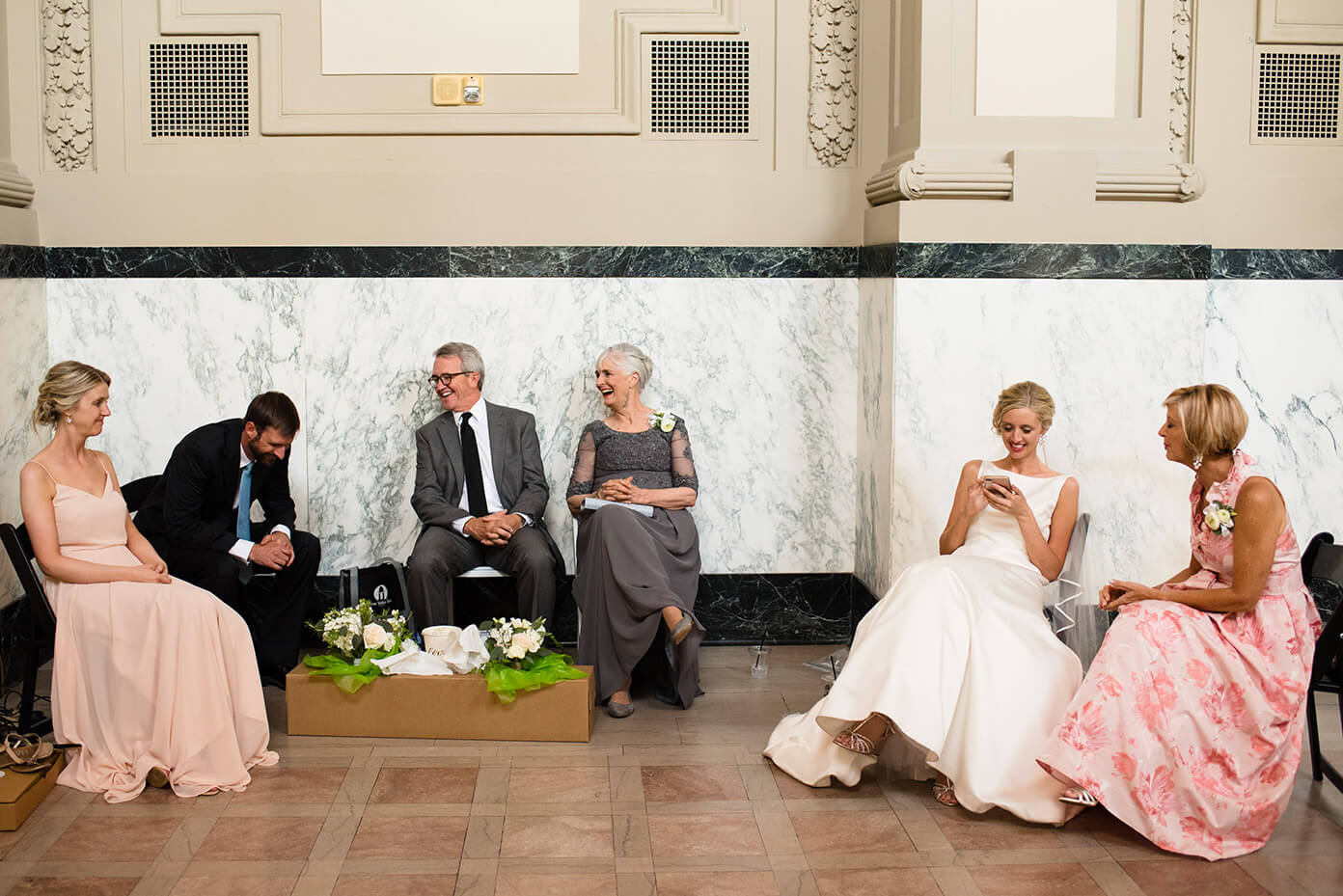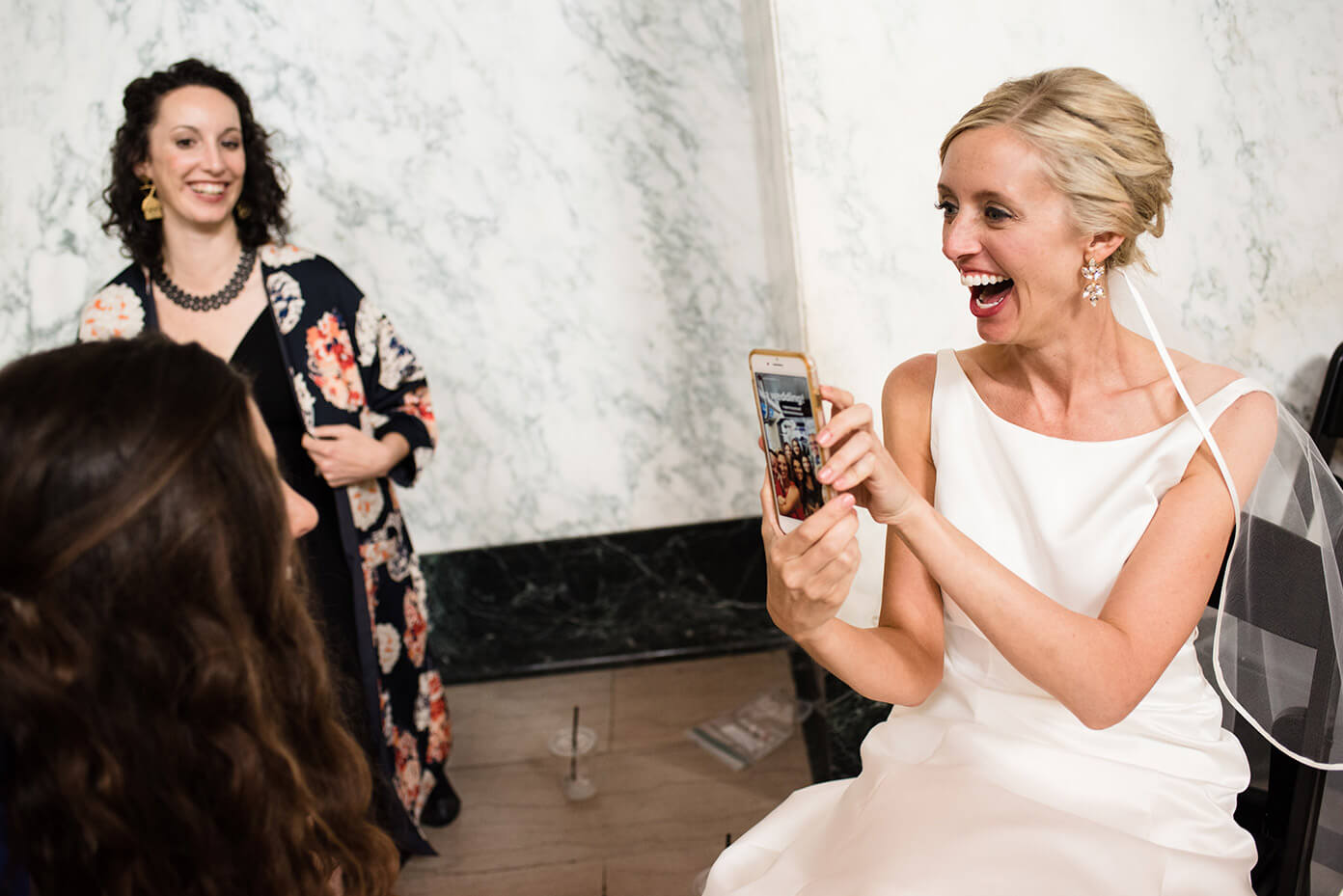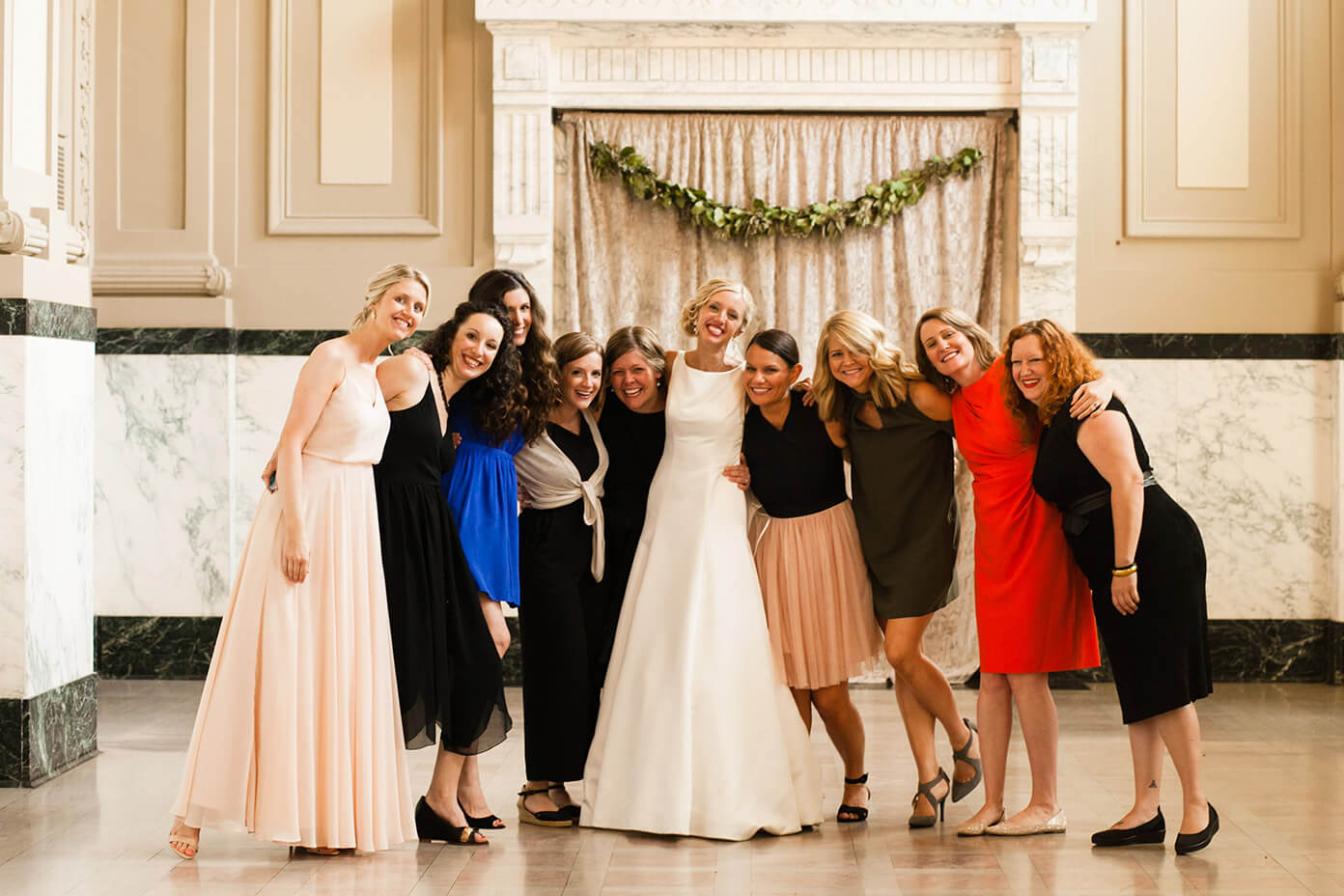 Then there were lots of final hugs…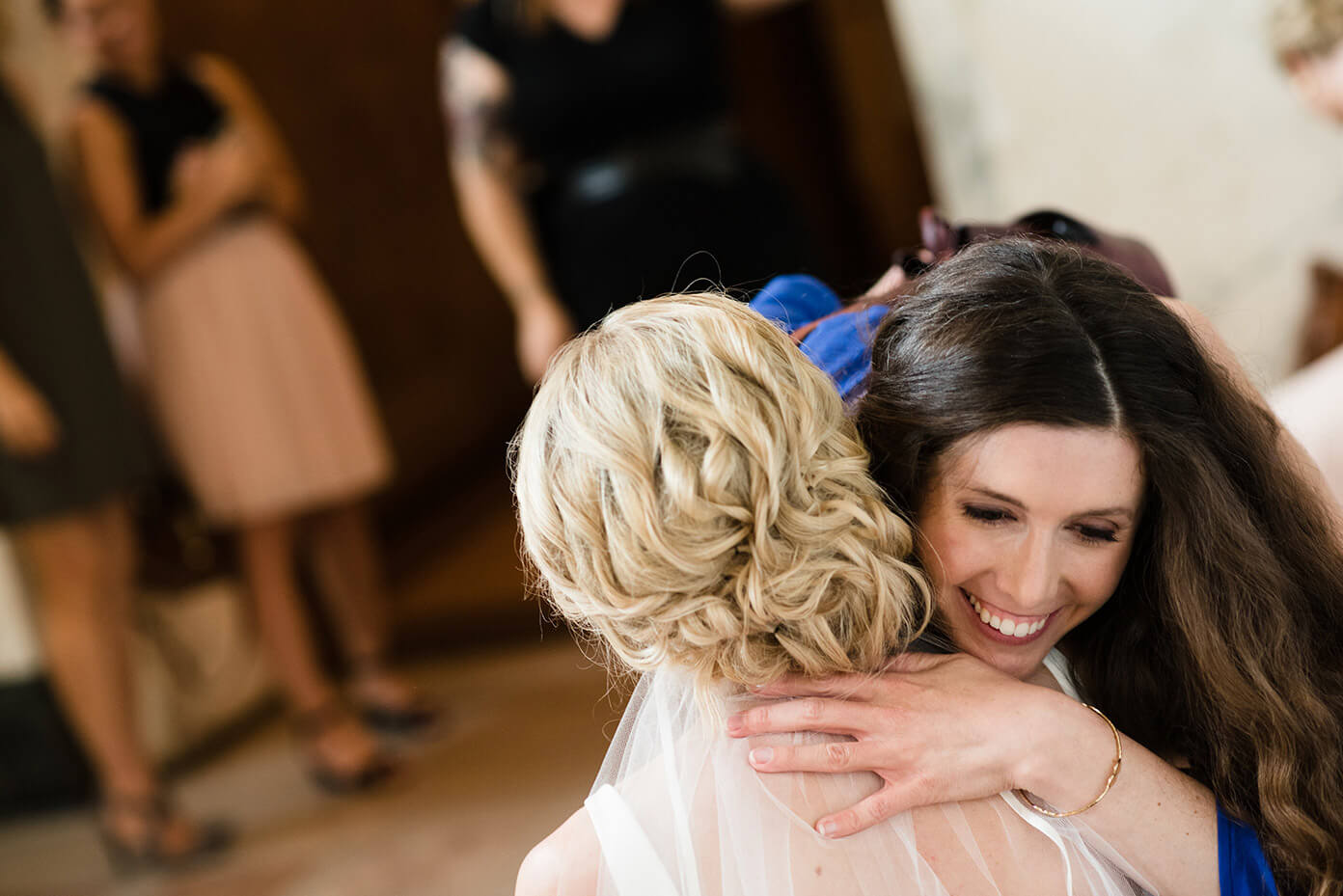 …and before we knew it…
…it was time to get married. ?
~
(Stay tuned tomorrow as the story continues with our wedding ceremony!)